After a long journey, Randall has seen the light. We want to thank everyone who supported us during this amazing 4 development years. We learned a lot and today we are seeing the results of all our efforts.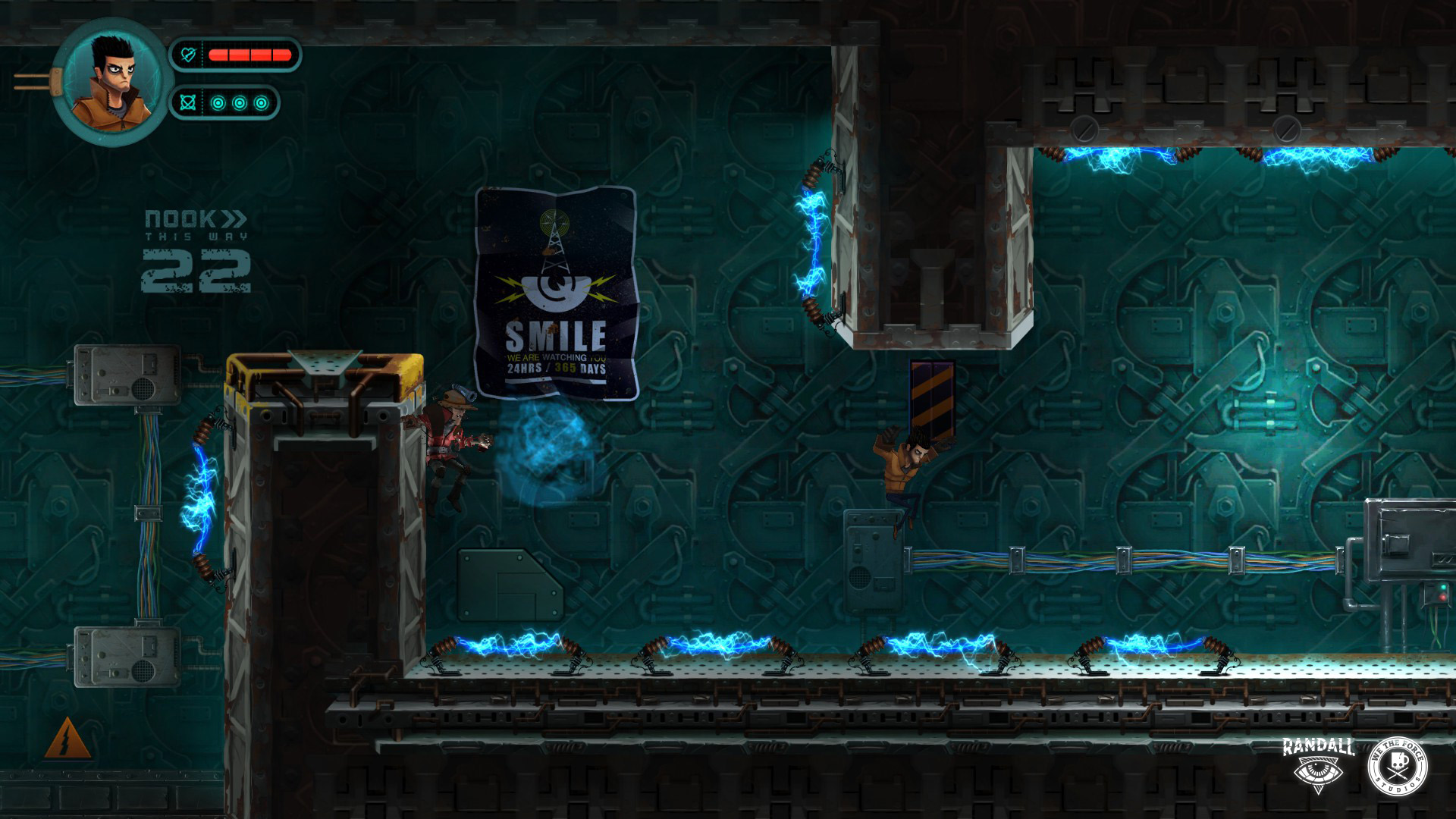 Randall is an action side-scroller packed with enemies and traps. The player controls Randall, who has to defeat hordes of enemies in order to escape this nightmare and learn what is going on in City of Nook. Randall relies on his fists to defeat his enemies, on his agility to perform parkour moves and on his brain to control his enemies minds.
Randall has to explore City of Nook. As he stumbles upon power ups, new enemies and new places, some previously locked areas become accessible.
This is a Metroidvania kind of adventure.The player has to explore every corner to find power ups, keys and new moves that will grant him access to previously inaccesible areas.
Mind control. Randall's telepathic powers allow him to control his enemies minds to use their abilities (or bodies) to his advantage.
Environmental awareness. The player has to pay extra attention to his surroundings and use Nook's own infrastructure to defeat Randall's enemies. Turning off steam valves to keep advancing, pushing his foes into deadly pits or use their own traps against them.
New moves and abilities. Randall can upgrade his combat, parkour and telepathic abilities to progress through this madness.Earn Steam and Playstation 4 achievements and trophies.
You can find the game for Steam and for PlayStation4.