Hello,
I couple days ago I wrote about Radar Warfare, my first PC game. After launching so many mobile games, I'm already aware of some things on mobile game development such as: where to share, what to do and what not to do, how much I should ask for it, etc.
Radar Warfare was my first "big" game. It was my first time working with Steam on Windows, Linux, and MacOS. The whole process is not easy and before the game is officially released everything must be perfect. Every feature pre-configured, the store page ready and the assets uploaded correctly. It took me a few weeks until all the aspects of the game were approved and I was ready to share it with the world. This was my first lesson: Prepare everything before filling the Steam requirements. At least 3 times I had to stop what I was doing and create a new art or translate a text, etc., and that slowed down the process.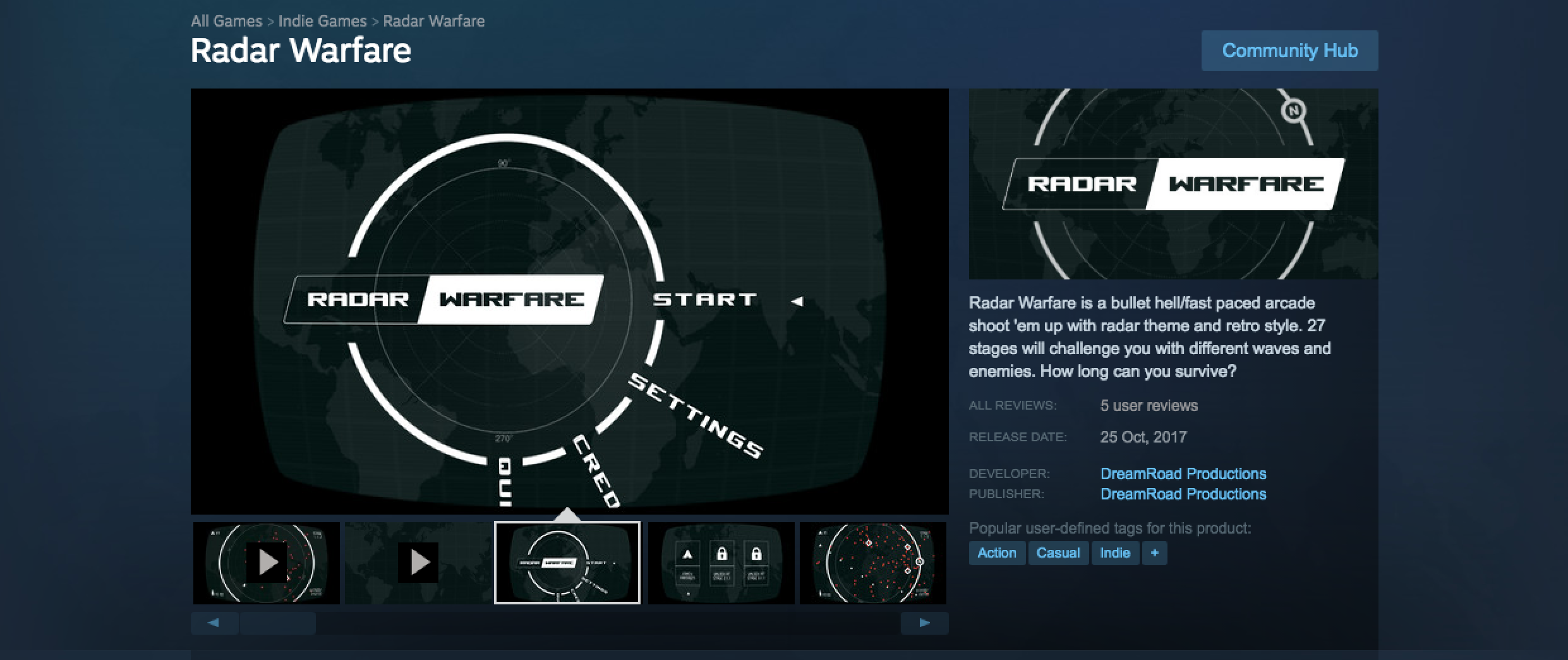 Finally, everything was approved and I could finally start marketing (I didn't want to start before having a confirmation that I would be able to publish on October 25, 2017). I did some pre-marketing on my Facebook page, Twitter, and Reddit but, the thing I regret the most is not creating a land page for my game and not using an email listing. As I wrote in my last article (Indiedb.com), I had to quit development for a long time and I believe that people who liked my game before, lost interest. This was my second lesson: Tick every marketing box you can early in the game development. I started doing that after the game was ready and it was a bit too late.
I found this image by Gladio Games (Indiedb.com) and Game Developer Tips that really helped me with marketing:
I launched my game and I thought: "Hey, this is Steam, my game is only U$0,99, it's going to sell at least a really good amount of copies". Oh boy, I was so wrong. It definitely could be a lot better, but HEY!, I was happy that people were downloading it and plus, being able to finish a game so big by myself... it was awesome!
I wanted to know what went wrong though, why people were not buying it. I've sent a bunch of keys to youtubers, streamers, bloggers and game sites, wrote on every blog, shared with everyone that I knew, something was not right. On that same week, Rock, Paper, Shotgun released an article with Nickervision Studios (one of my favorite studios in the world), you can read it HERE. One of my favorite quotes from that article was:
There are three key pillars on which Nickerson's success was built: tell the truth, tick every box, and don't get too emotionally involved.
So I considered that: I was indeed telling the truth, Radar Warfare was my first game, and I never said it would revolutionize the bullet hell industry. It was in item two and three that I had some problems: tick every box:

Well... as you can see... So, I grabbed my computer and immediately started working on it. Radar Warfare's new update is now in beta and I added leaderboards, stats, cloud, controller support, endless mode and a new language. I'll just see the results in a few weeks when it goes out to the public. Here's a comparison with Nickervision's BitBlaster XL.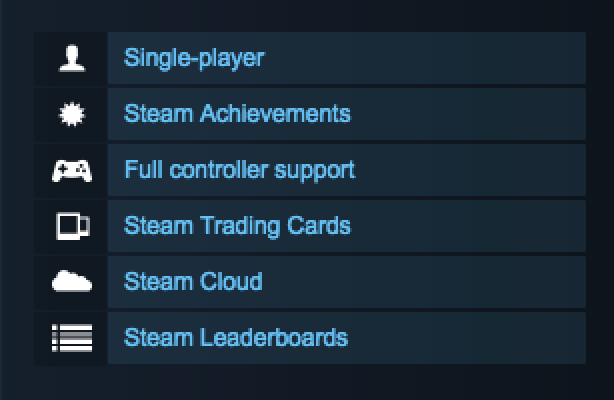 I wanted to integrate the new features as part of the game. Steam stats are now used to track how many times you died and how many times the whole community died while playing Radar Warfare. We also translated the whole game to Portuguese-Brazil, and not only that, we developed an easy way to add new languages in the future. The Steam leaderboards are also built to be part of the game to the point you don't even know it's a Steam feature. Here's a picture of all the new changes: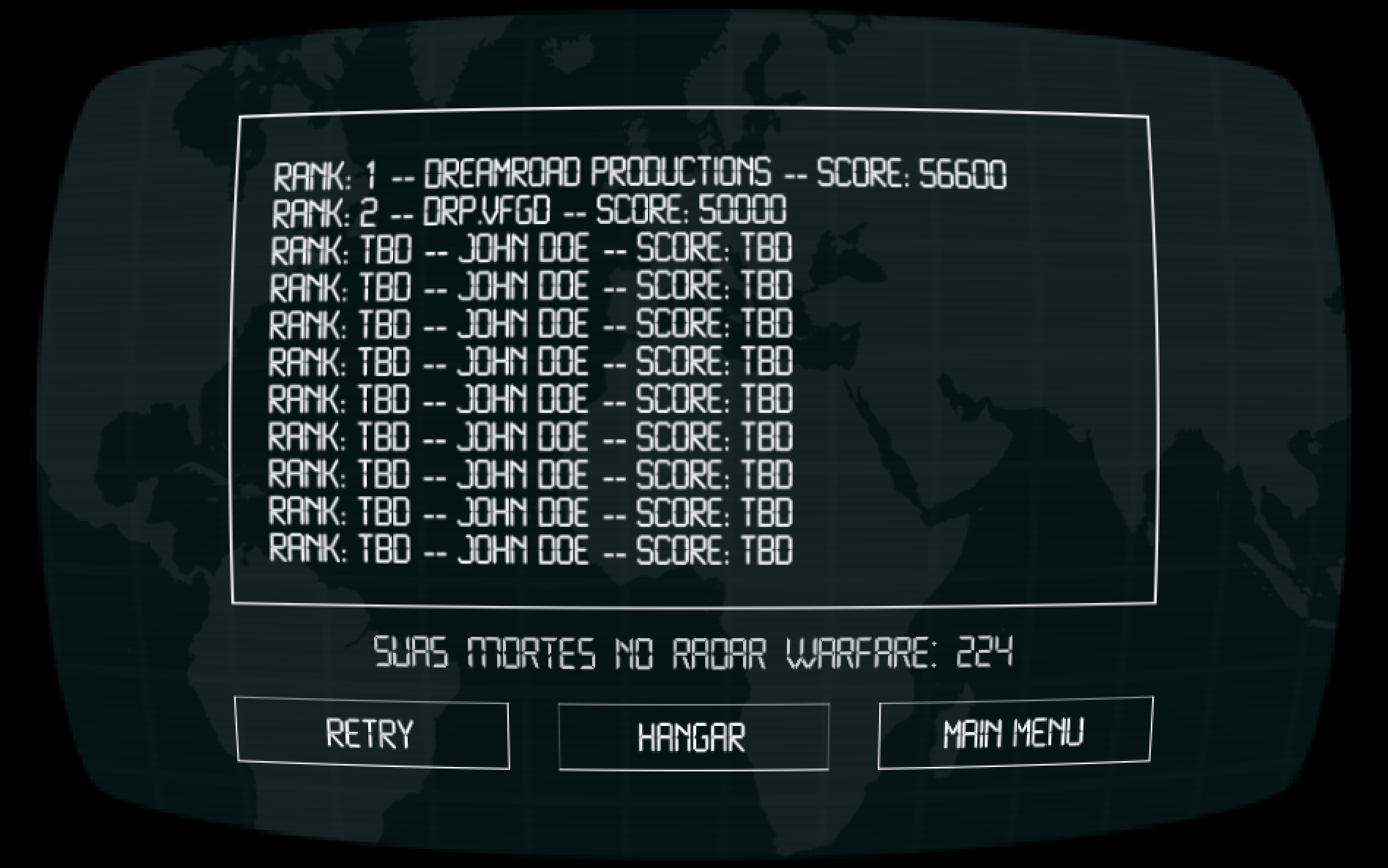 The third item was probably worse than the second one: don't get too emotionally involved. You know, I don't really have to say anything about it, my last article already did that for me: Indiedb.com. Now, don't get me wrong, there is no problem in liking your game, I believe that, if you launch a game that you don't like, why launch it anyways? The problem was: My hopes and dreams were all depending on Radar Warfare and that's why I got so upset on launch day.
So, TL: DR, I learned a lot on this last few weeks and that will surely help me in the next games. Radar Warfare was a test and, although it was not a complete success, it's far from being a complete fail. And that's what I'm happy about, I've learned a lot about myself as a game developer, about the process of publishing a game in a big store and on game market and marketing.
Thank you so much, stay awesome!