Hi everyone! Its been a while since we last posted on IndieDB. For those that haven't seen the Twitter or Facebook updates we should soon be moving to full time development of Racing Apex. This means we are currently looking at opening up alpha testing very soon. We want to test things like maintaining 60FPS during online multiplayer, syncing of damage elements etc.
If you are interested in helping us test Racing Apex please sign up at Racingapex.com
Once signed up to the newsletter we will make contact once testing is underway!
Team News!
We are pleased to announce that two veteran programmers who's past games include the MotoGP series and Split/Second have joined the Racing Apex team! Split/Second was one of the last 'Burnout' style racing games that was made by a number of ex Burnout staff. It was a great handling arcade racer and still feels great to play today!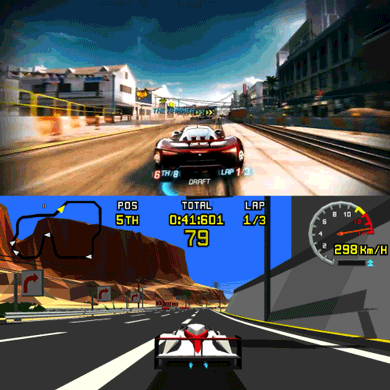 Between us on the Racing Apex team we have worked on racing games such as Burnout Dominator, Burnout Paradise, Midnight Club L.A. Remix, MotoGP, Pure and Split/Second. Together we aim to craft an arcade racer that merges the crisp, clean and fast visuals of Virtua Racing with the modern gameplay elements of great handling, vehicle damage, customization (see below) and multiplayer madness!
Customization
As mentioned above, one of the 'modern gameplay' elements that features in Racing Apex is vehicle customization and full chassis vehicle conversions. Customization allows you to modify exterior (Paint, body kits, wheels etc), interior (Dashboard, steering wheel etc) and upgrade engine performance.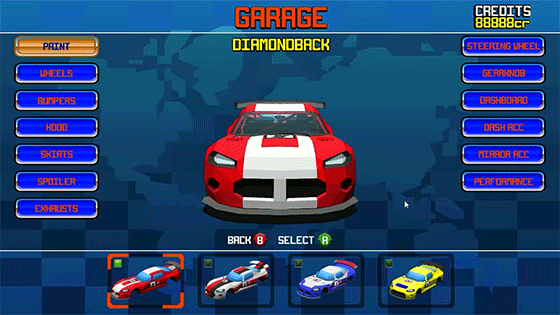 Vehicle Conversions
Vehicle Conversion allows players to radically change the dynamics of their vehicle. Choose Pro Race if circuit racers are your passion. If you want to add off road abilities, choose the Rally path. Or if you want maximum speed, choose the Speed path and convert your vehicle into a Top Fuel Dragster as shown below.
Pro Race Conversion: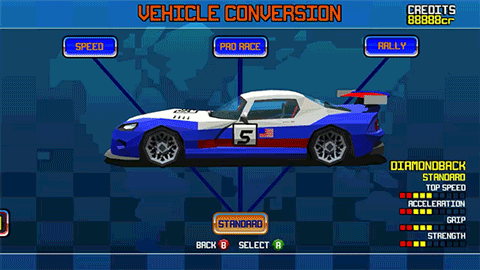 Rally Conversion: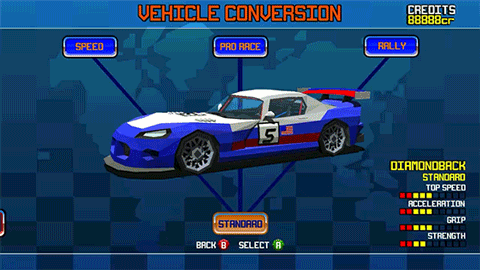 Speed Conversion: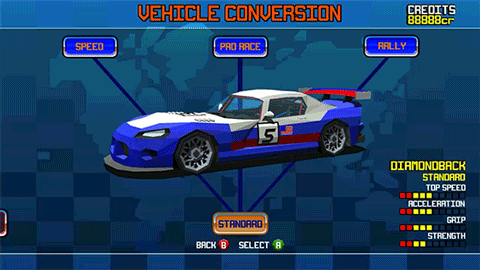 If you have any vehicle suggestions or any questions please post them here on IndieDB or we can be reached via the links below!