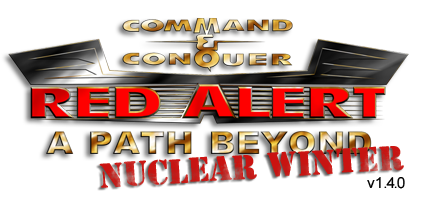 You asked for it, and you got it. Version 1.4.0 of A Path Beyond is ready to go! Nicknamed "Nuclear Winter," this new version addresses balance issues and scoring upsets that became apparent after Cold Fusion was launched, and further introduces battlefield updates and additions. New voice commands are also included, with handy additions (and a few subtractions) based on player feedback.
A convenient, entirely rewritten launcher also brings you all the news, a live-updated server browser removes the need to punch in event servers by hand, lets you push your options higher, and includes a newbie-friendly quick-start manual and unit overview. New players, read up before you hop in-game!
As of writing, both the Ascended Warriors clan server (now the Official US APB server) and the MP-Gaming server (Official Euro APB Server) are up and running 1.4.0, so grab it and go play! An updated server hosting package, and 1.3.1->1.4.0 patch for existing players, will be made available in the coming days. Mirrors will be available on our homepage, and a few are also available below.
Very Important Installation Notes:
In response to player feedback, Nuclear Winter will attempt to find and use prior installation configuration options. If you currently have Cold Fusion installed, please remove it prior to installing Nuclear Winter, or you risk causing complications if you use CF's "uninstall" function later.
A few players have "uninstalled" Cold Fusion after installing Nuclear Winter; that uninstallation process will remove the pre-existing data Nuclear Winter's installer found. Afterwards, Nuclear Winter will not be able to locate that prior configuration data, and may fail to launch the game; you will need to "delete" Cold Fusion rather than use its "uninstallation" if you wish to get rid of it.
Also note that the installation process will also verify your installations of both C++ redistributable, and DirectX9, packages. This is normal, so please do not interfere with this process-- even if you think your packages are up to date.
1.4.0 Full Installer (542MB) Mirrors:
Game-Maps (USA) mirror
Game-Maps (GERMANY) mirror
MP-Gaming.com (USA) mirror
Ascended Warriors mirror
CNC FPS mirror
Wunder Sprockets mirror