QUICK UPDATE AND PRODUCTION NEWS

Add The Tale of Doris and the Dragon to your favourites: VIEW NOW


We'd love to know what you think of our project and we read all the comments and feedback we receive! Please do head on over to our community page and let everyone now how excited you are!
Soundcloud Podcast for Arrogant Pixel development:
THE TALE OF DORIS AND THE DRAGON EPISODE 2 will be available soon on the App Store and Google Store and the trailer can be downloaded here [PRESS MATERIALS]
---
Arrogant Pixel Dev Diary #10

We feel compelled to update you and provide you some information after all this time, we've been a bit quiet. It always gets like this around September and October. Despite all that, we have been working steadily on The Tale of Doris and the Dragon Episode 2 and still reaching to produce a press ready build of the game.
Quick snap from today's play through of the latest build: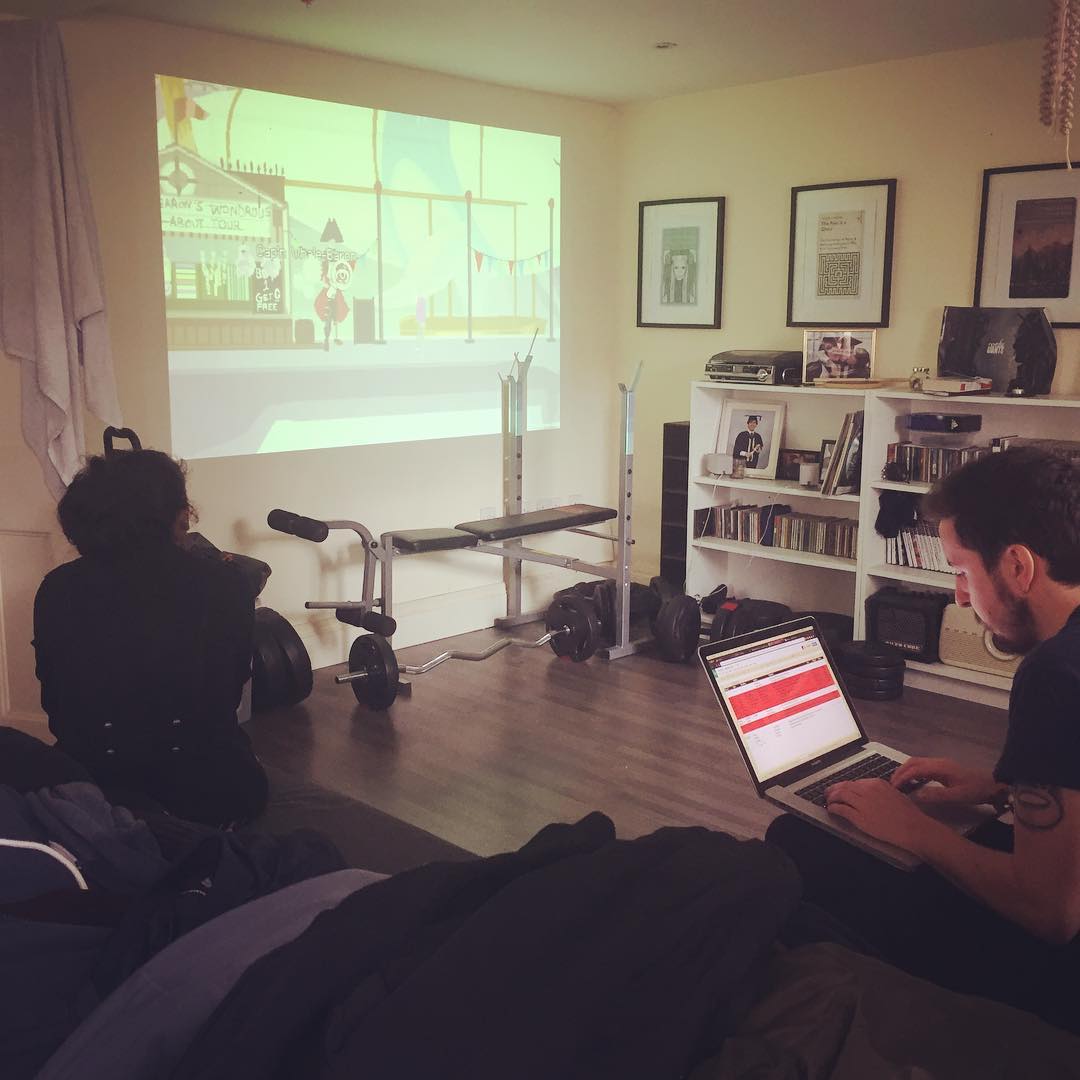 What have we been up to?
Right now we are firmly in post-production with a lot of the work sessions concentrating on writing up final asset lists for polish and tackling the mammoth task of producing all the voice over tracks for the game. The sheer amount of dialogue that requires recording is a scary task but we have made quite a large dent in it and all we need to do now is to get through it. It will take some time though!
We are slowly getting our builds together and checking through it over and over to see if there is anything else that we can add to make the game even better. It could be said that we are soft-bug testing at the moment but we won't be able to move onto that stage until all the final animation, voice acting, final sound effects and music is in the game.
This is a quick snap from one of our voice over sessions with one of our voice actors, Matt Golledge: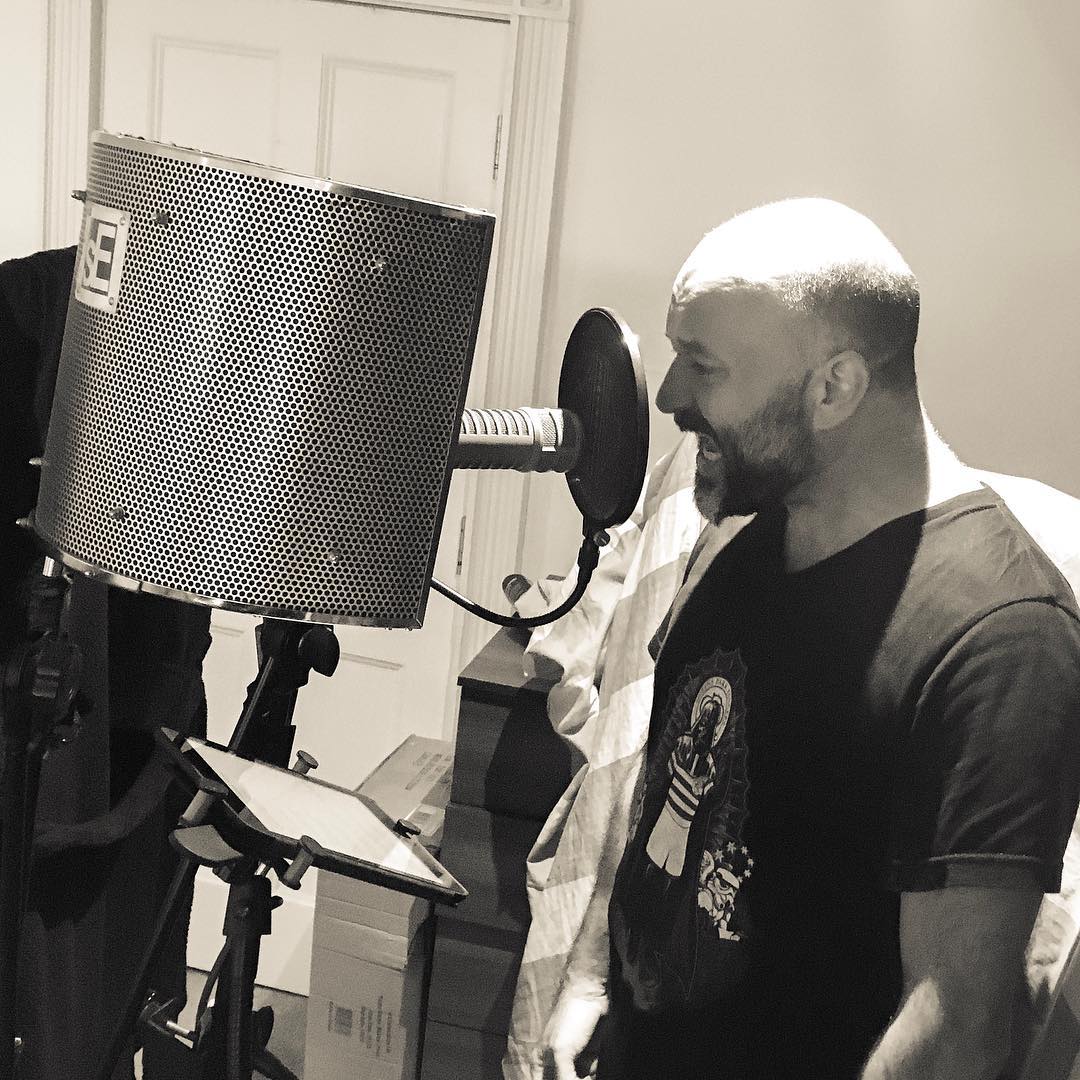 Where is the game?
Originally, we had planned to release the game in the summer of this year. We were working almost 3-4 days a week on the game alongside 2nd or even 3rd jobs in order to get ready but in the end, we decided that there were puzzle and game elements that didn't quite fit with the story. It gave us a chance to go back through the game and really confront what wasn't working for us. We added a few new scenes, redesigned and replaced several puzzles.
This meant that new music and sound effects needed to be recorded as well as more dialogue.This is how we came to make the difficult decision to delay the release until we could sort out these issues and be completely happy with the game.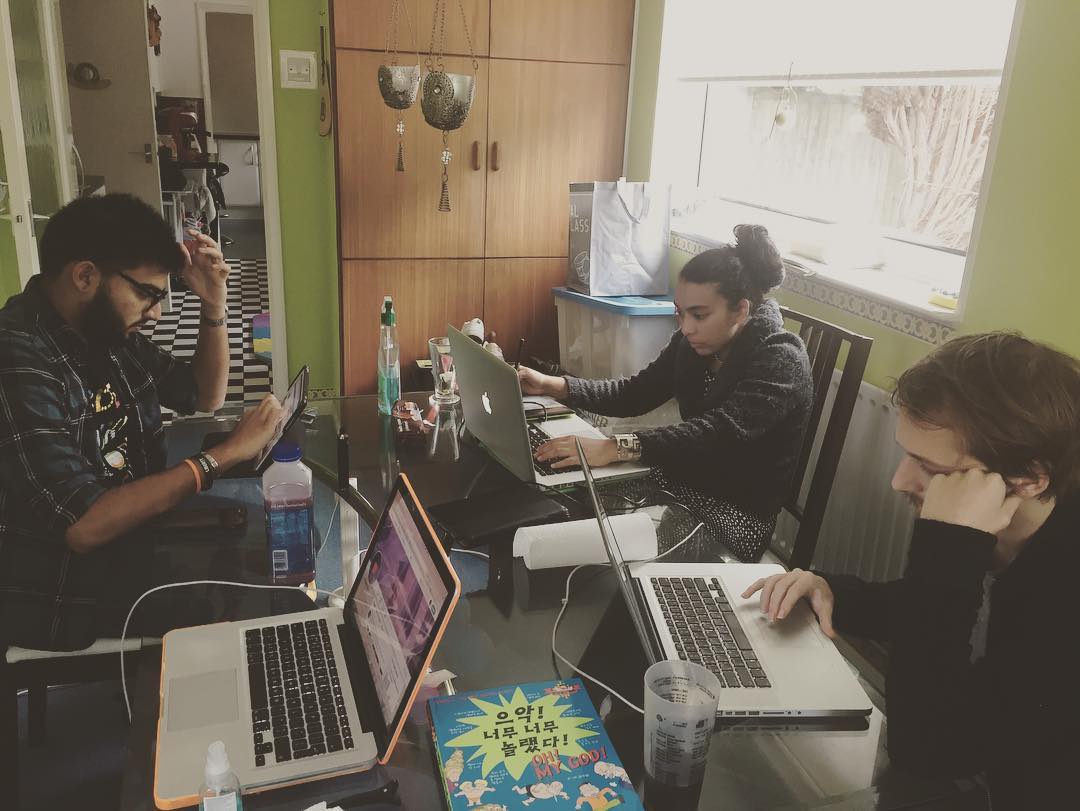 When is The Tale of Doris and the Dragon Episode 2 coming out?
It feels awful to say this again but SOON. We are very reluctant to confirm a release date before the game is ready to go into bug testing. As of this moment, we are at a very crucial stage where all elements of the game are 90% ready and we are still polishing the final product like crazy.
At this stage, it is unlikely to be launched this year but we are very optimistic about being able to have press builds ready for any journalists and reviewers very soon.
If you are a journalist / reviewer / youtuber and would like to request a press copy, please get in contact: jay@arrogantpixel.com
We'll leave you with a beautiful piece by @DarkLitria which features our favourite transitional support dragon, Norb 💖
Thank you once again for your patience and we sincerely hope this game will meet and exceed all of your expectations!
Love the AP Team x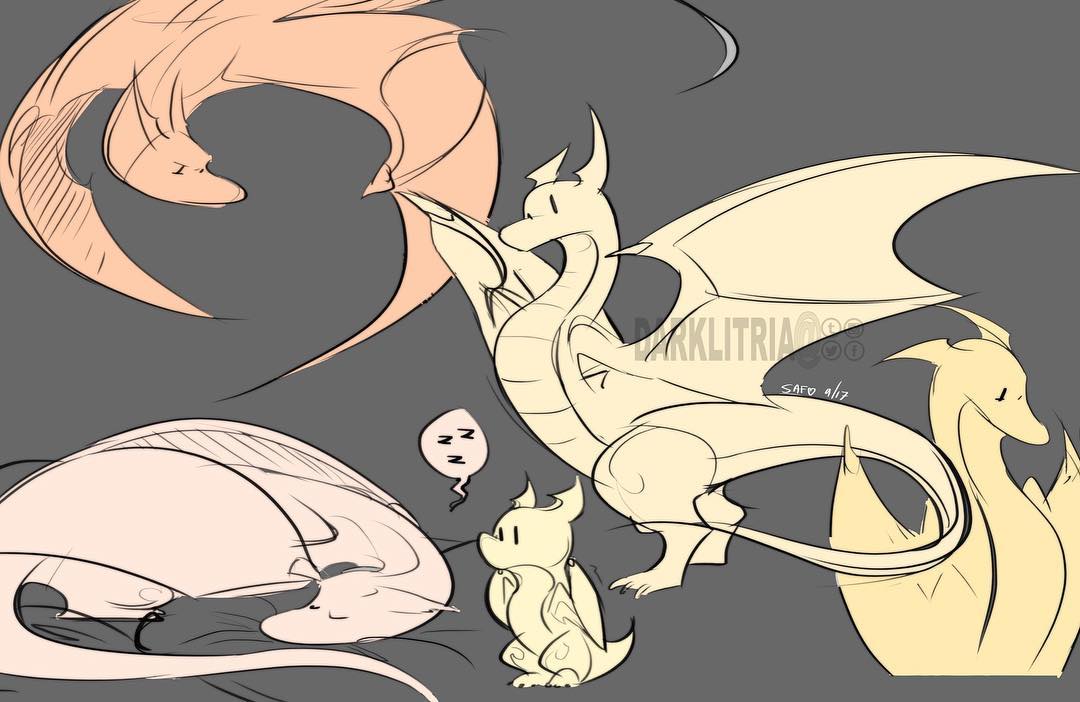 ---
For further information:
About Arrogant Pixel:
Formed in 2012 by Ben Simpson, Arrogant Pixel is a small team of five game developers based in South West London. Our ultimate goal is to make high-quality games with memorable characters and a strong narrative. We will never release games that we don't enjoy playing ourselves. Growing up in the early 90s, we were playing some of the greatest 'point and click' adventure games of all time. Our latest title "The Tale of Doris and the Dragon" is our homage to the genre. As an independent company, we have self-funded this project and aim to release Episode 2 on Steam, iOS and Android.