I'm very glad, that I finished the very first phase of texturing the Quarren model. Our main modeller Olgo said that it was quite a challenge to create this strange alien, not to mention UV-unwrappping. Skinning this Quarren was also a trial for me, and, to tell the truth, at certain moments I lost the enthusiasm I had when I decided to add such an exclusive character to the Dark Pastime modification. I'm still not convinced, that everything I did here, is actually correct. Some textures just won't satisfy me, so I'm thinking of renovating them.
The Quarren head was a real pain... You had to paint and brush the tentacles, various buldges and other parts of his appearance. In any case the model is almost finished (yep, that's just the Beta on the screen). You already know more than enough about the Quarrens (watch the movies, or play KOTOR 1 & 2...), so I'm not gonna say too much about that.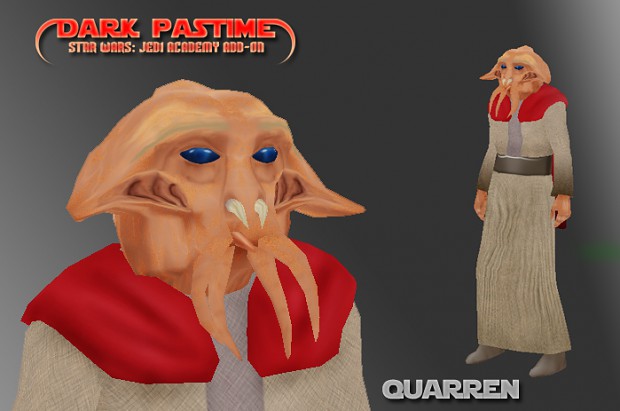 I just hope You'll enjoy the project we've been working on... I promise to publish some new screens soon, as well as some new models and skins. Come back later.