Dear Viceroys!
The 6th Early Access update is here to make your experience even more enjoyable! Heavily inspired by your feedback, we added:
Buildings cards improvements

Production & Resource overlays

Multiple UX and UI improvements
Check out our Update notes for an in-depth overview of the major changes.
Developer notes
Our first update for 2022 is mainly focused on the quality of life features and UX/UI improvements inspired by our awesome community. It's a smaller patch this time due to the holiday break, but don't worry, bigger changes are coming soon, with Harpies being scheduled for release in February 2022.
Speaking of Harpies, the team has their hands full with work on the 4th species. And now we want to give you a sneak peek into the design ideas for Harpies' buildings.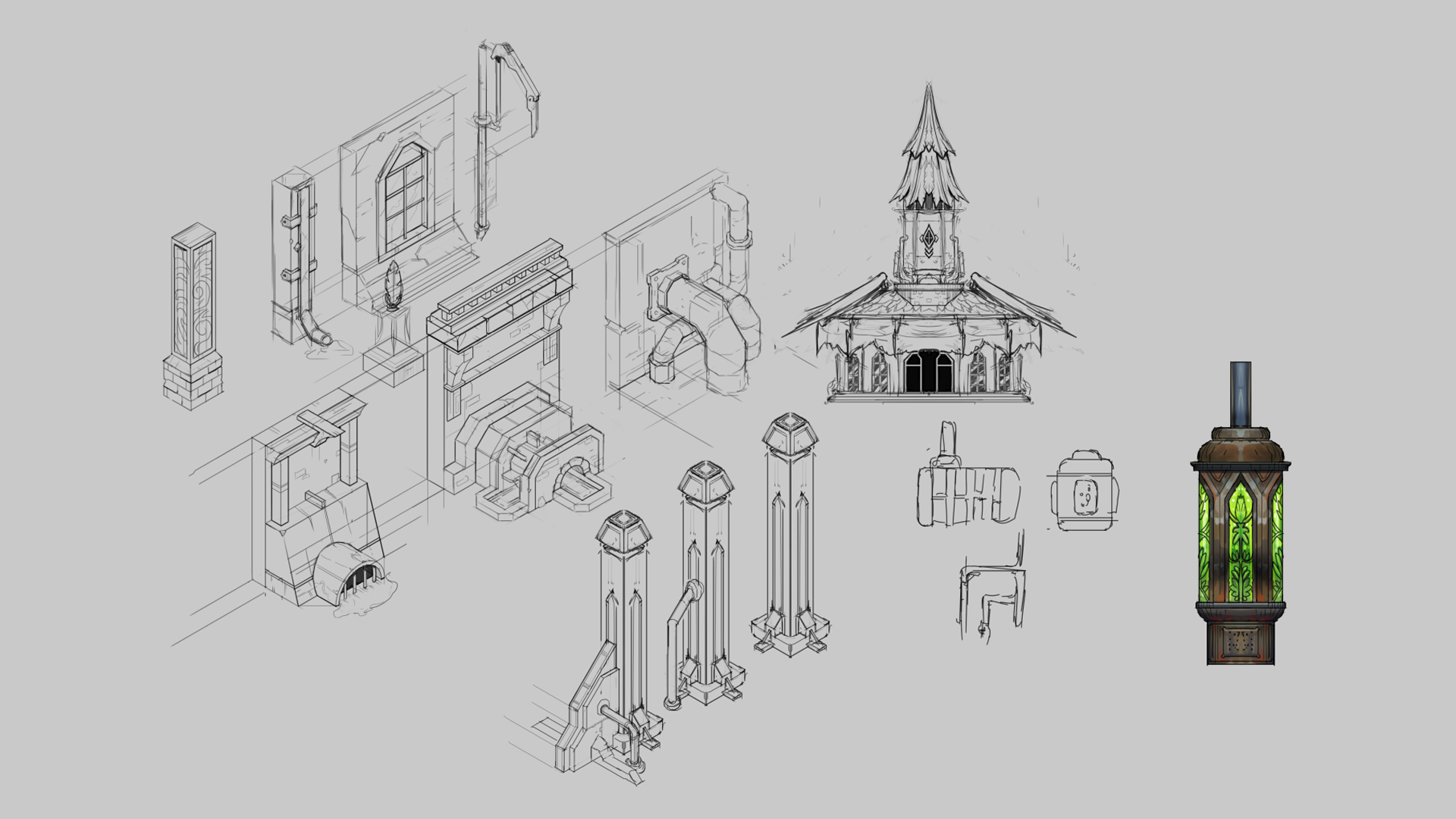 Harpies' buildings concept art
The most important changes in the Quality of Life Update 2 include improvements to the building panel and construction menu UI, production & resource overlays, continuous construction, new perks, and daily modifiers, as well as some smaller UX improvements and balance changes. Our goal was to make your experience with Against the Storm a more pleasant one in general and to smooth some of the rough edges that you mentioned. This is by no means the last patch of this kind and you can expect more UI/UX improvements to be released in between larger content drops.
We'd also like to take this opportunity and once again thank you for all the amazing feedback you provided. We hope that you had a smooth transition into 2022 and that you'll enjoy the new update.
Main Features
The building panel is now divided into 3 tabs: Production, Storage, and Effects.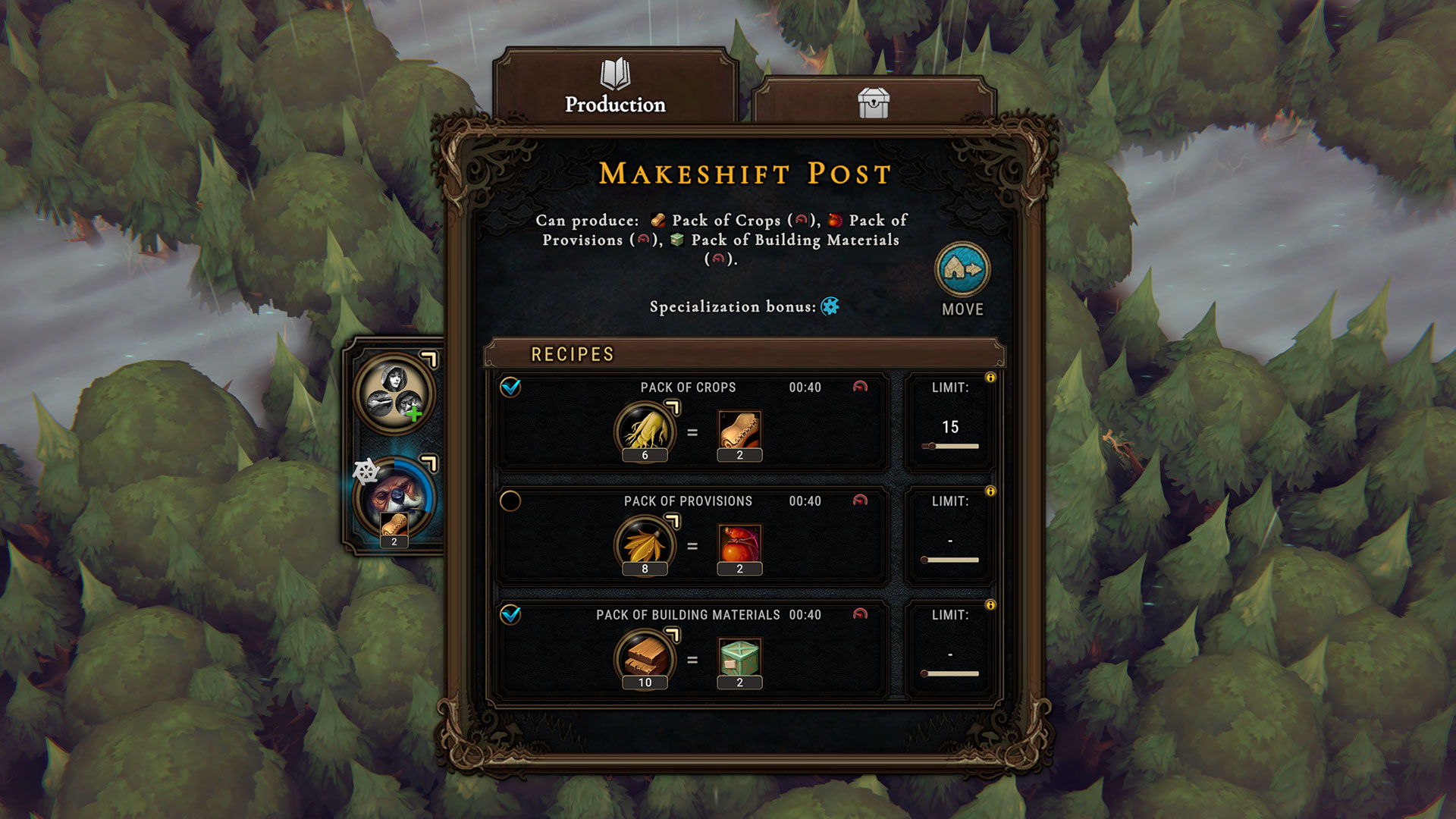 Workshop tabs
By pressing [B]you can enable the Resources overlay to see icons above resource nodes around you.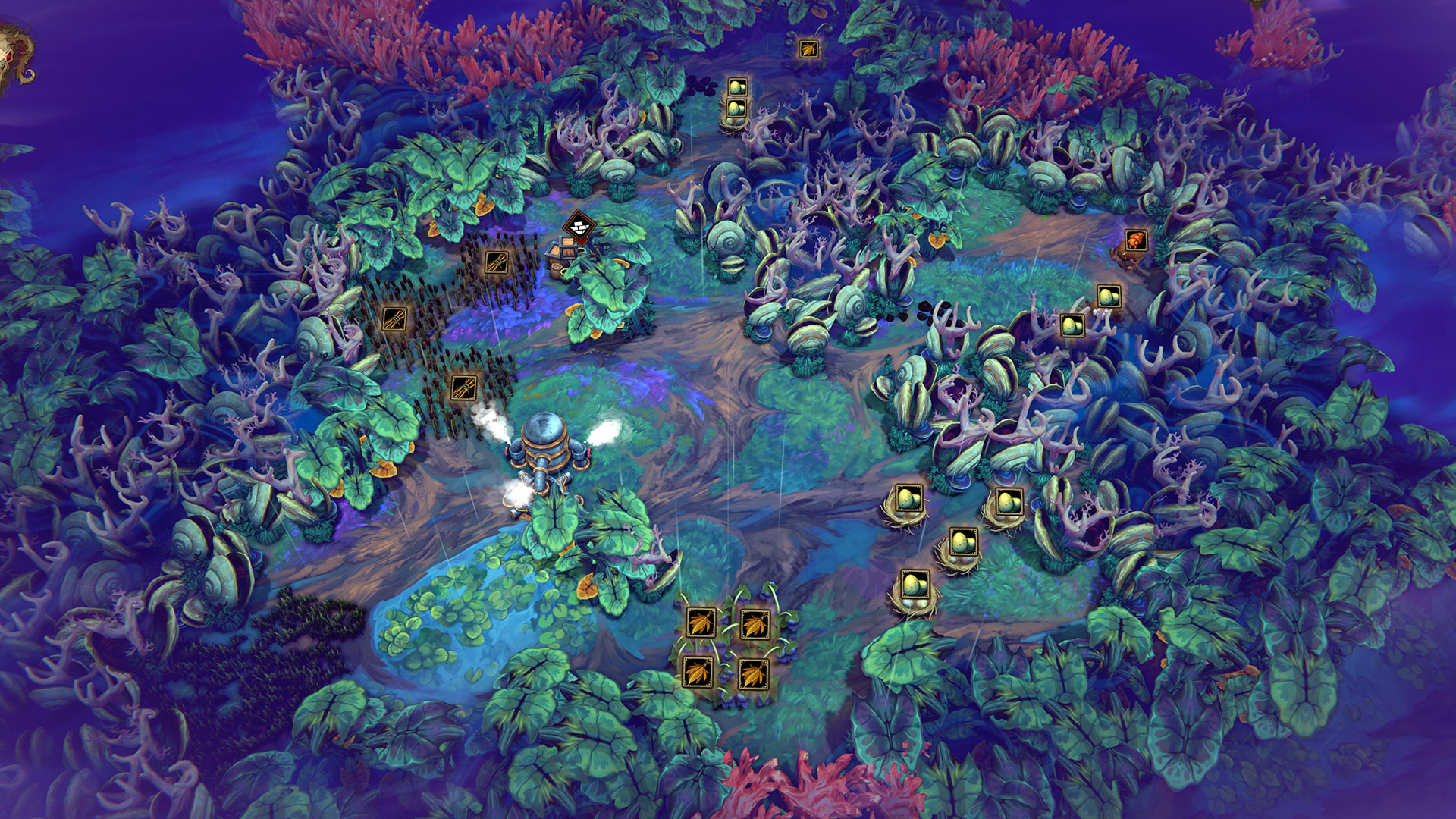 Resources overlay
After pressing and holding [CTRL] you will be able to see the recipes for buildings in your settlement.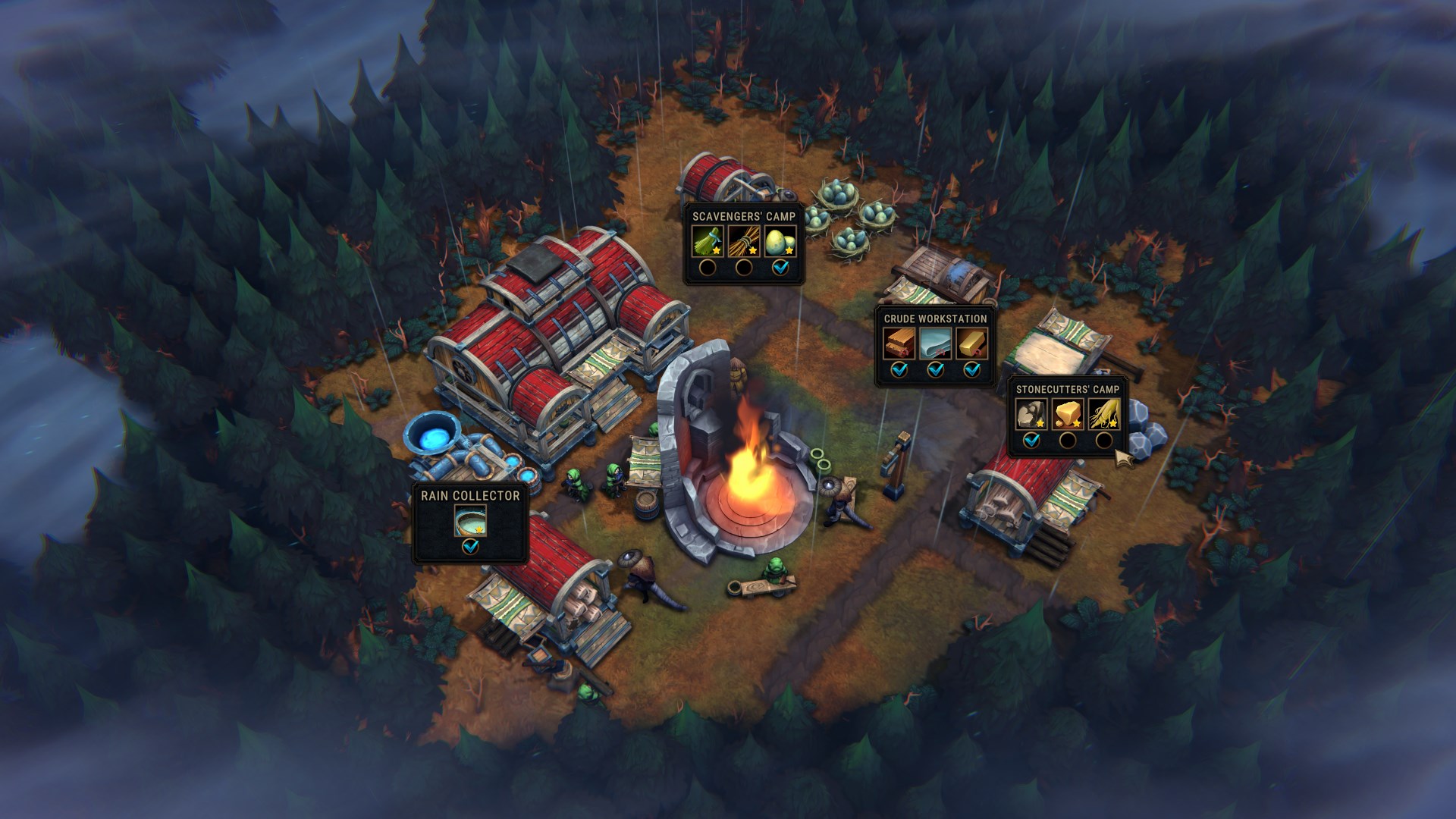 Production Overlay
We redesigned the building card preview in the construction menu so shows you how many buildings of a given type you have. There's also a new "shortcut" section with possible keybinds and actions for a building card.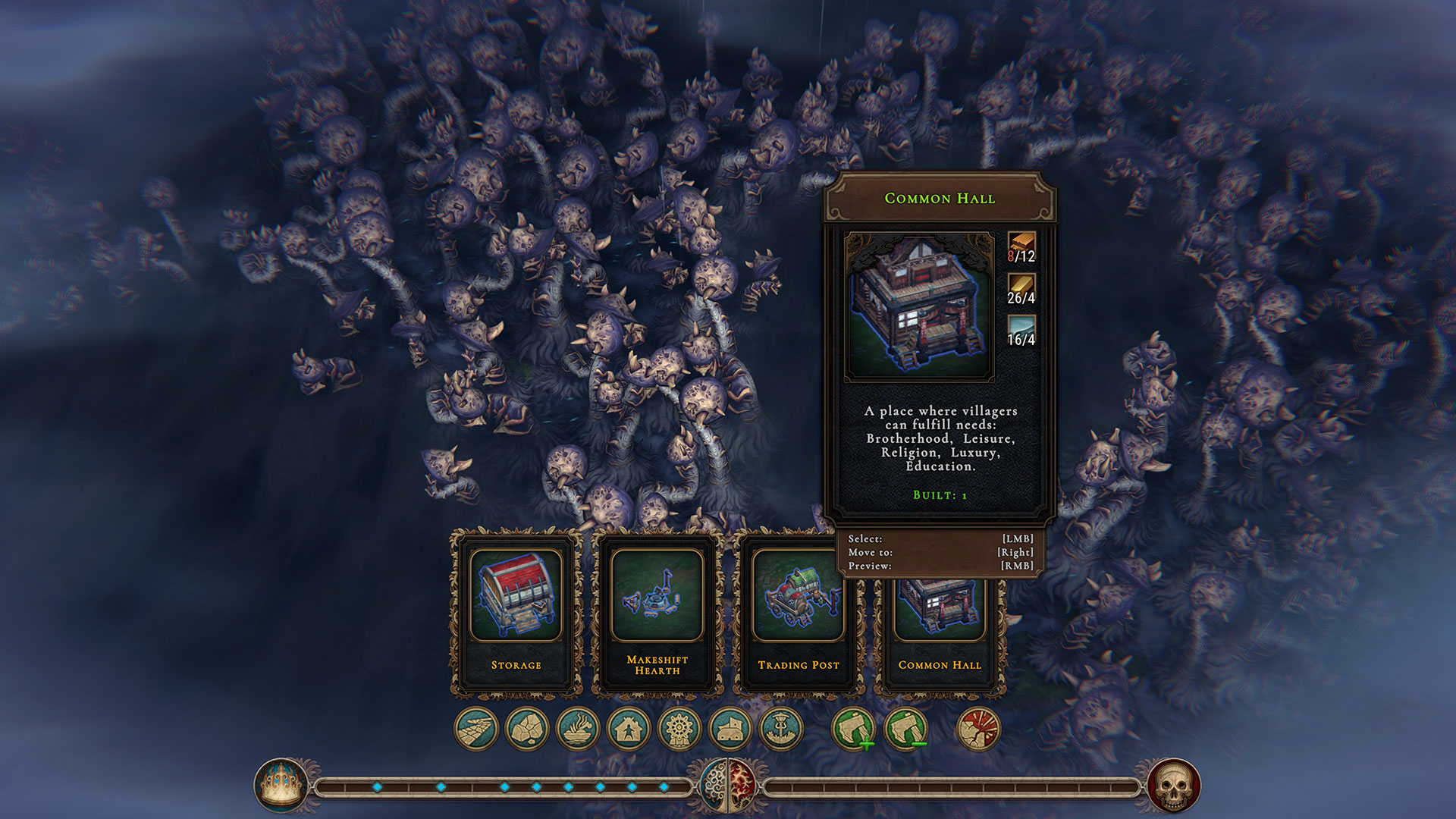 Building card preview
New feedback tool
We're happy to introduce the new Suggestions tool.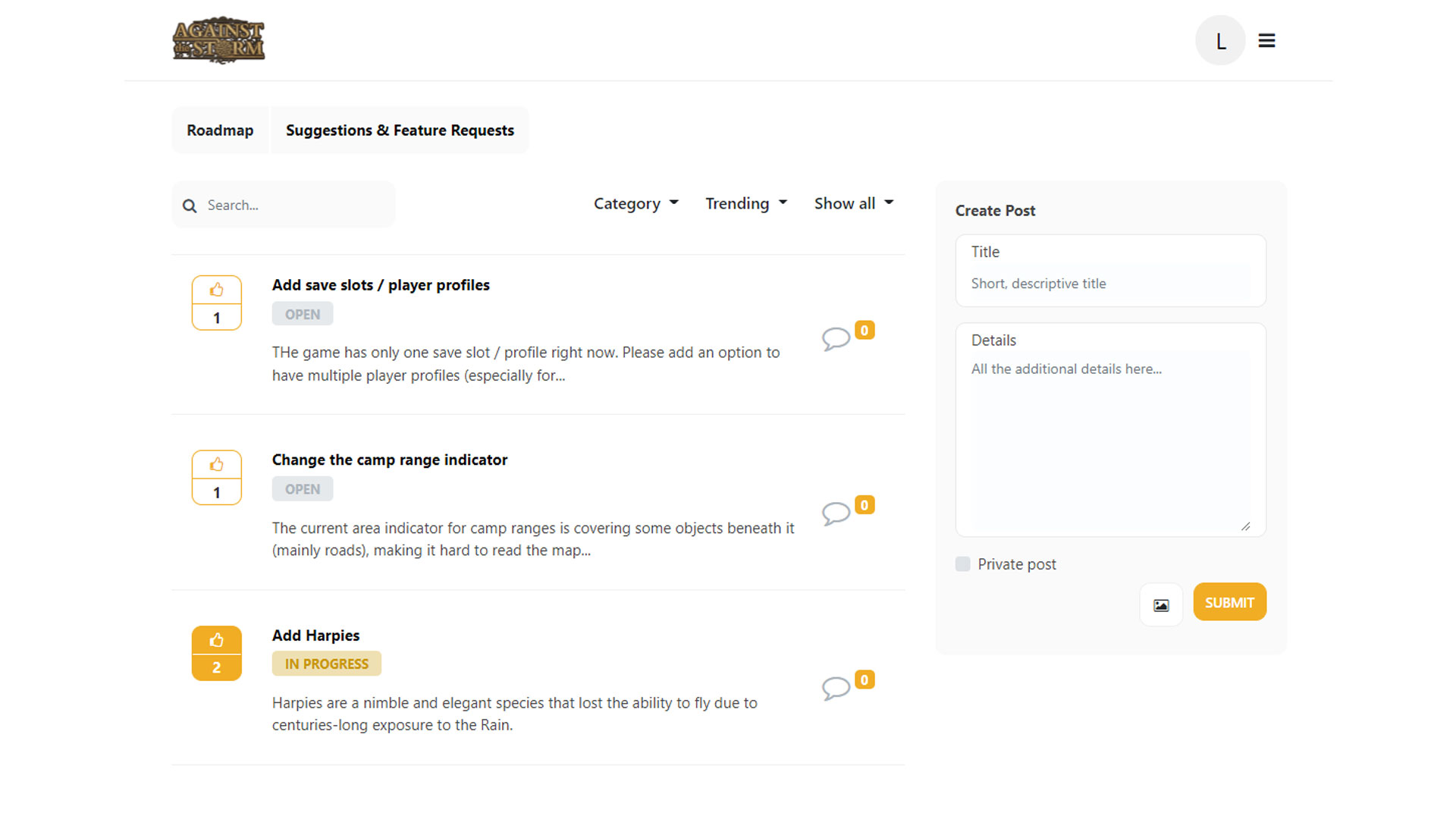 Suggestions board
From now on, you will be able to post suggestions and vote on them to help us understand how important they are to you.
Posting suggestions is easy:
Login or use anonymously

Make sure your suggestion hasn't been posted already

Start typing in the Create Post panel on the right

Submit
We encourage you to vote on other players' ideas too.
Now, enjoy the new update and let us know what you think!
May the storm be gentle on you,
Eremite Games team
Demo available
Venture into the Royal Woodlands and build cities for the Scorched Queen in the Against the Storm Demo. Manage the population of resourceful beavers, lizards, and humans in the game's first biome. Play now and transfer your progress to the full version: PLAY THE DEMO.