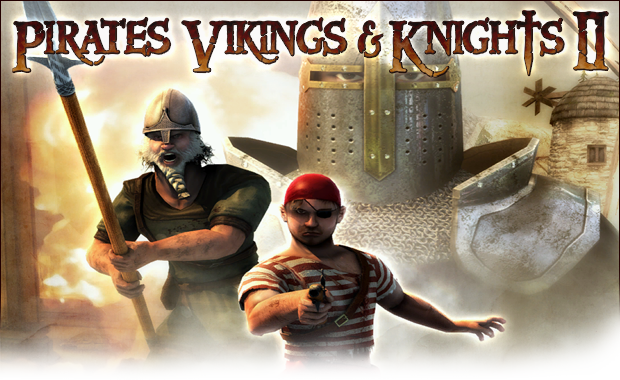 Ahoy Lads!
The team's been hard at work to bring you scallywags another update! The patch will download automatically the next time you start up PVKII!
In this update, one of our Community members, Bob, has taken the time to translate the mod into both Traditional and Simplified Chinese.
We've also been squashing some bugs and working on balance. Check out the full list of what's been changed this week:
Bug Fixes
-Fixed the erratic behavior of Territory Capture scores
-Fixed the achievements The Last Crusade, This is Sparta, This is Madness, and Only Got One Stone
-Fixed Chop Chop achievement playing incorrect achieved sound
-Fixed pickup sounds will now play regardless of a taunt and will not stop the taunt (You will hear both sounds)
-Fixed issues with Steam Community support in the new Steam UI Beta
-Fixed the hud hint message panel used by Server Plugins
-Fixed parrot sometimes showing up in both the Captain's hand and on his shoulder
-Fixed chests in a chest capture zone being affected by the keg's explosive force

Additions
-Global ban system is now active
-Skirmisher's Keg will now push away and stun Pirate allies caught in its blast
-The longbow, throwing axes, and javelins can only START charging when the wielder is on the ground
-Added to console output the remaining health and armor of the people who slay you as part of the death notice entry

Arena Changes
-Added a safe area from lava near the Pirate starting area similar to the other two teams
-Fixed wooden palisades not completely sinking into the lava during sudden death

Temple Changes
-Added some lights to some of the darker cave areas

Sandstorm Changes
-Significantly reduced the areas where fighting can occur outside the main territory entrances
-Fixed other small bugs

Balance Changes
-Increased spear charge special damage slightly
-Decreased Skirmisher's lunge special damage slightly
-Decreased Skirmisher's run speed slightly
-Decreased attack speed of the Skirmisher's cutlass slightly
-Increased Huscarl axe damage slightly
-Increased the push-away force when in a teammate significantly

Localization Changes
-Added support for Simplified and Traditional Chinese by Bob
-Updated the French Translation
It seems only 6% of our player base has earned themselves their Part O' the Crew achievement! To earn yours, be sure to join our Official Game Group now! Join the already 4,600 players who can keep updated on news and events directly through steam!
Haven't installed the mod yet? Click Here Now, it's free!