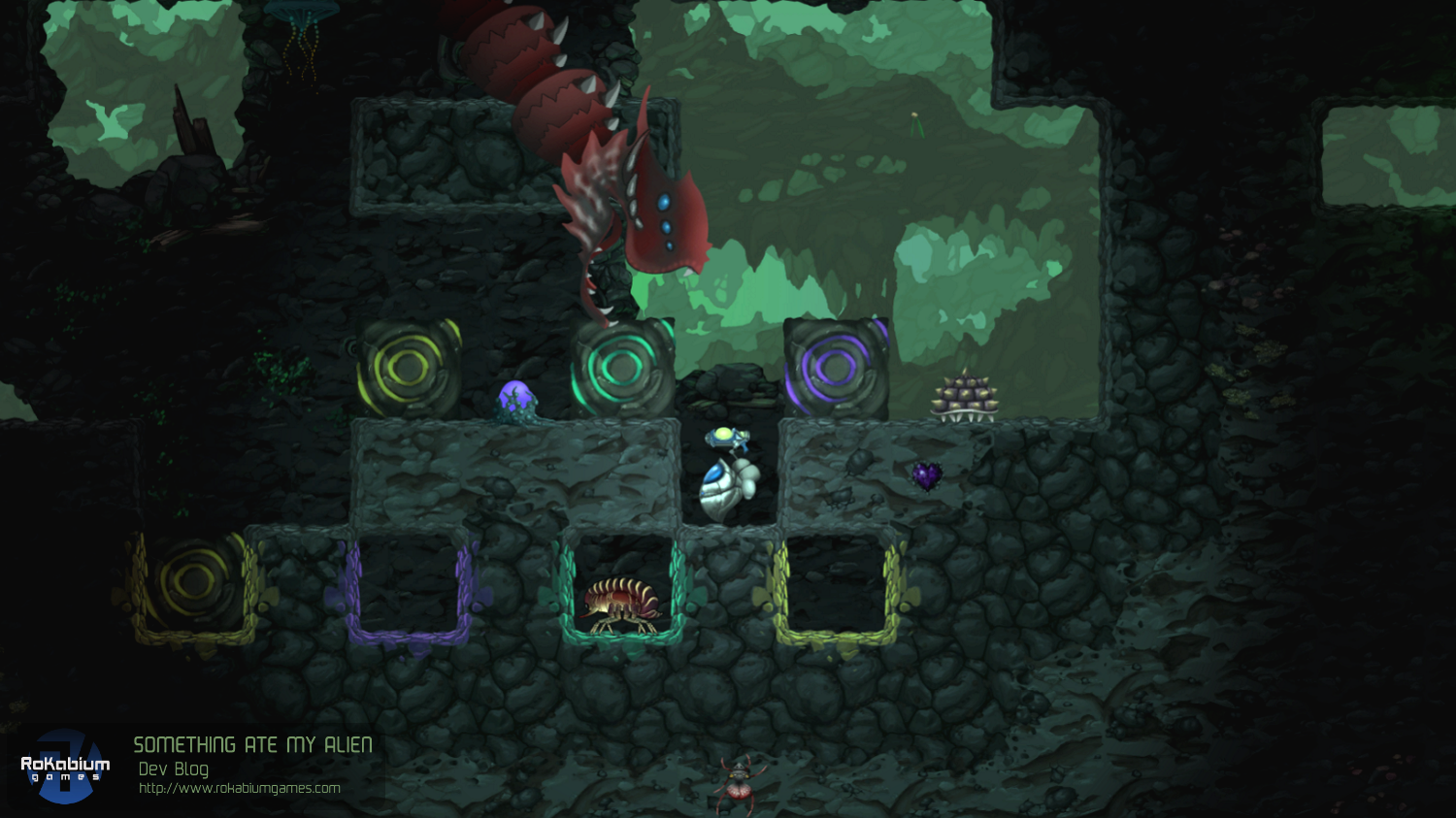 Alongside fighting enemies and collecting loot for the pirate, there is a large puzzle element to our new game 'Something Ate My Alien'.
The main objective of SAMA is to collect the list of items that the pirate has demanded you locate for him before he will release your ship. A lot of these items can be found by digging through the worlds, but a portion of the items can only be found by completing in-game puzzles.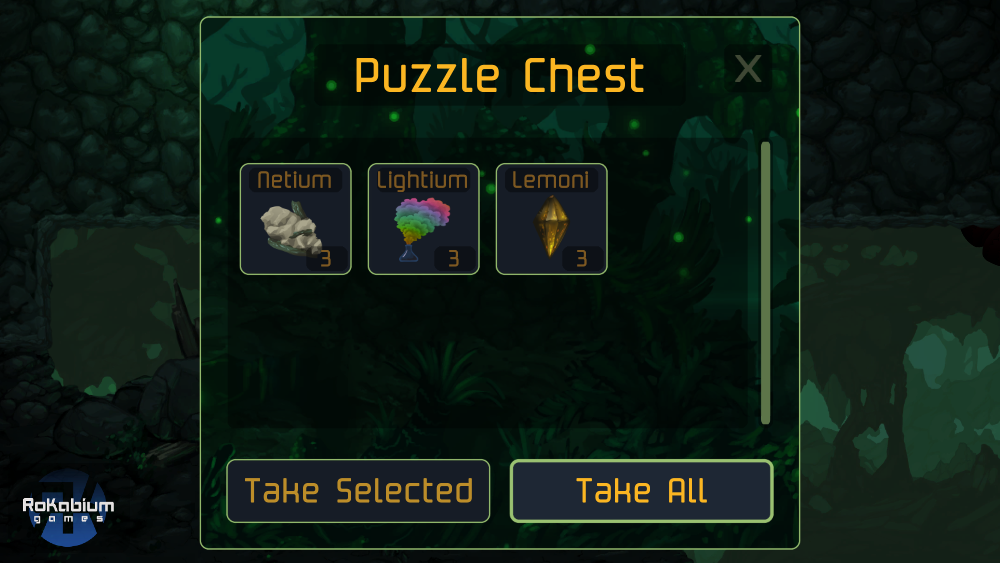 As well as loot for the pirate, its also possible to find upgrades and boosts for your aliens, to help with the quest and make them stronger and more useful.
Each world will have different types of puzzles and so far we have only designed them for the basic first level.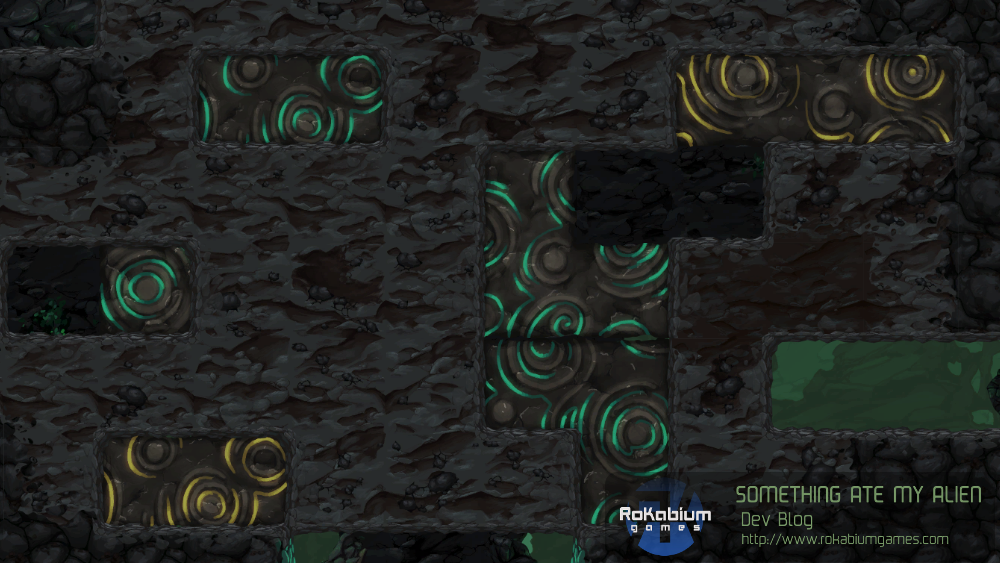 Most blocks in SAMA are mineable and disappear once you dig them, but we have some special blocks that we call 'Phys-Blocks'. These blocks can't be mined, but you can move them around. You can push them left and right, and if you dig below them they will fall, killing anything below them.
In specific areas of the world, they need to be moved around and fitted into the correct 'receptors' and when they are all in the correct place a chest is activated and you can grab your loot.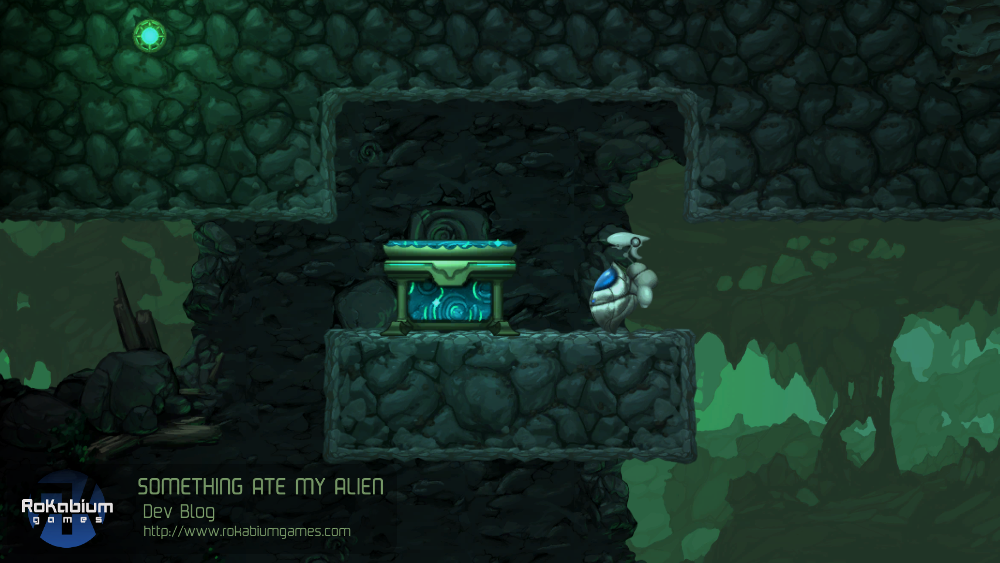 Of course, while you're doing that, there will be enemies around to hinder your efforts, and I'm sure that a Terrator will make an appearance and try to eat you if he's feeling hungry.
If you get into an impossible situation with the blocks, then you can press the door button again, and this will reset the puzzle to the original configuration.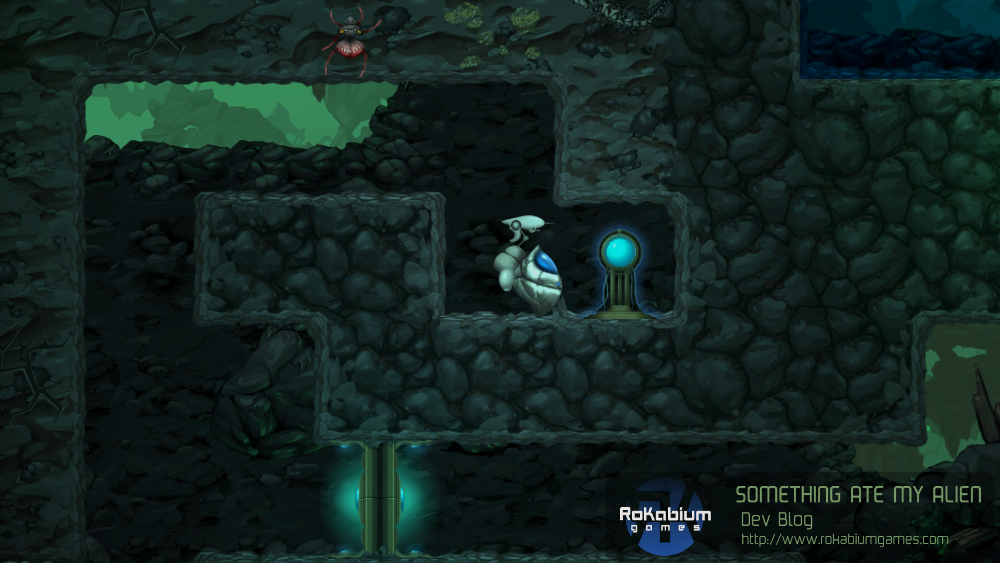 Puzzles in other worlds will also revolve around these Phys-Blocks, but different ideas will be used to make it more fun and harder. Phys-Blocks are also dotted around the world to block passages and hinder your exploration and to just make life a little more difficult for your aliens.
Now you've finished reading this, you'll want something else to read I'm sure! How about a little read about the 'art' side of things written by Kat. Click 'here' to read article.
Also, hop on over to FB and give us a like on our Game Page or follow us on Twitter, and also if you haven't already voted for us in the 'IndieDB 2017 competition' yet, then click 'here' click the 'Vote now' button on our game.
Thanks for reading, and until the next entry….