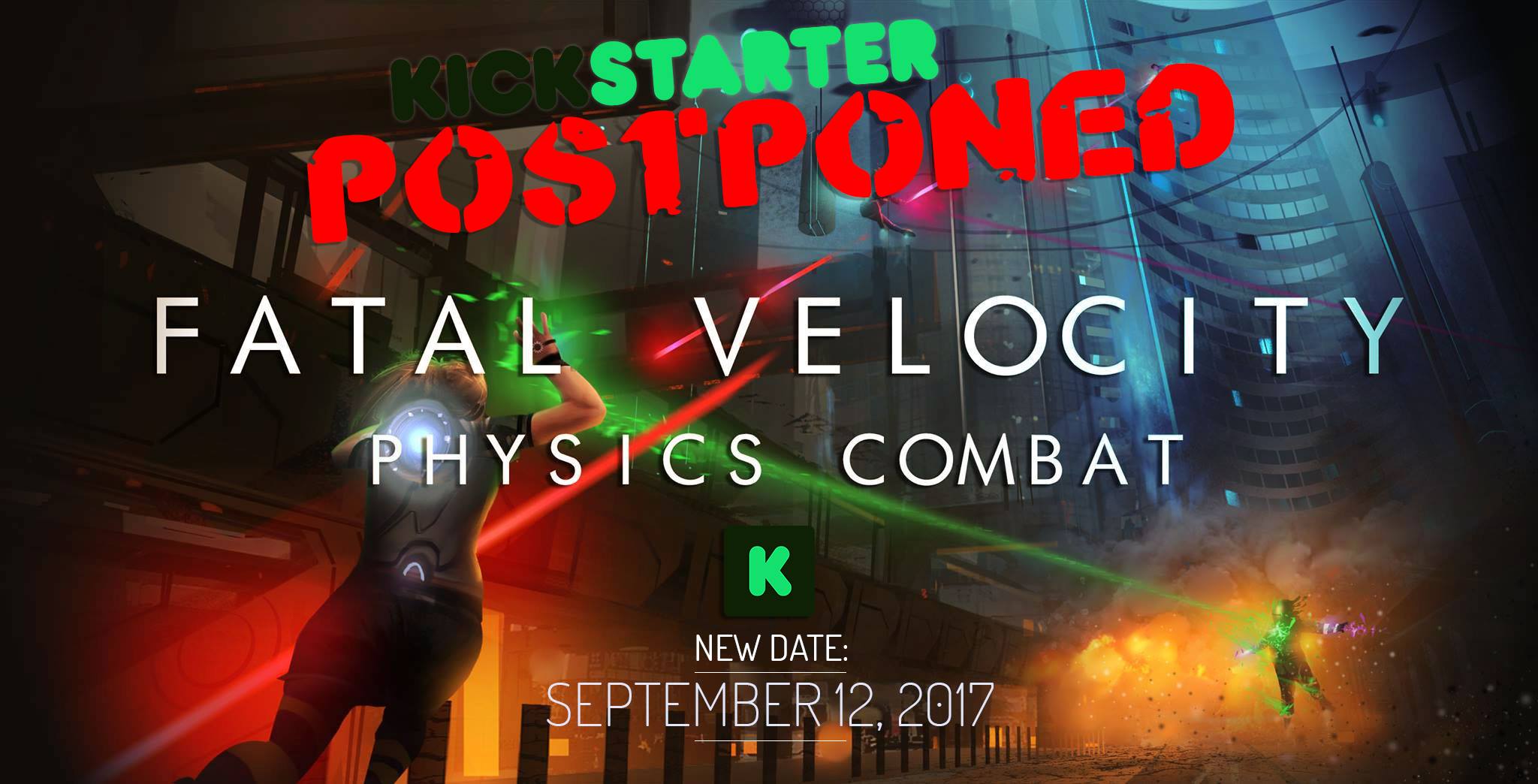 Since 2013 I've dreamed of getting Fatal Velocity to the point where I could be confident launching a promising Kickstarter campaign and we are almost there. The development of the game over the last 6 months part time (recently ramping up full) has been incredible. The amount of content being injected to the levels, the particles, programming, levels, art and so on has been absolutely unreal and given the team is extremely small (3 ppl) I can't be more proud of what we've accomplished.
However, I know when something doesn't feel right, and launching a Kickstarter campaign with 100 - 150 backers, going for $50,000 CAD wasn't the most ideal, so I called to postpone it last minute. I feel the next three weeks will be all marketing, emails and reaching out to as many people as possible to help get the word out there for a game that's not quite your typical FPS.
My TL:DR usually goes :: Spider-Man + Super Smash Bros + Extremely hazardous environments in a StarWars(ish) world = Fatal Velocity. I add a couple sentences or two to smooth things over from time to time but ultimately, telling people it's a first person physics arena based combat game where weapon manipulate your movement as well as the enemy's is a bit of a mouthful and kind of boring.
Needless to say the biggest thing I need right now is getting the word out there, my strategy? Social media content update (daily posts), reaching out to FPS streamers/YouTubers, specifically (Quake/LawBreakers/Tribes (if ppl still play)/Unreal Tourney, calls to action, getting feedback to make the game better and so on. We're at the stage where I could probably post something 2 or 3 times a day to fuel the threads and forums, but I'd rather make it quality than quantity.

Join our dev discussions! :: Discord.gg
I don't know what to expect over the course of the next 4 weeks, but I'm firing all guns now. I've wanted to get to this point since I graduated from the Art Institute of Vancouver in Spring of 2013. Now that I'm here - let's find out where it goes.