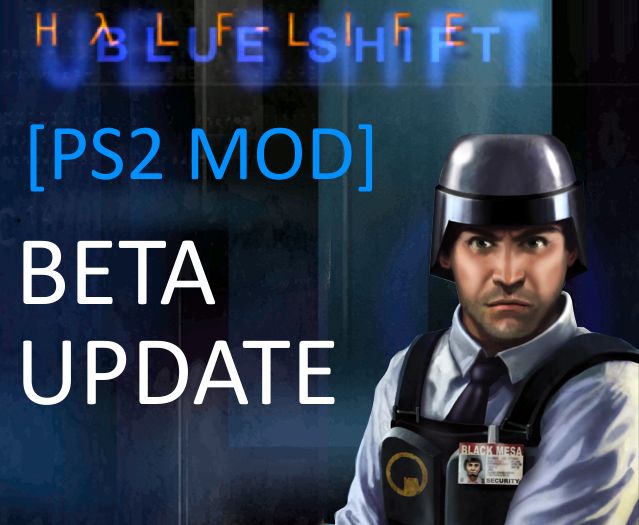 Blue Shift beta update is finally released today!
In this build I fixed many minor and game breaking bugs and now it works on real PS2. Game is now playable from the beginning to the end.
I hope that you would have fun with this mod.
Changelog:
- Music works now on real PS2
- Checkerboarding problem is resolved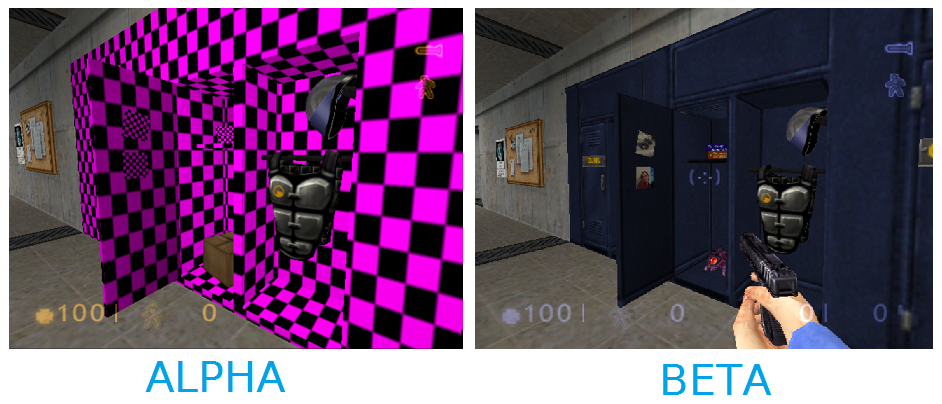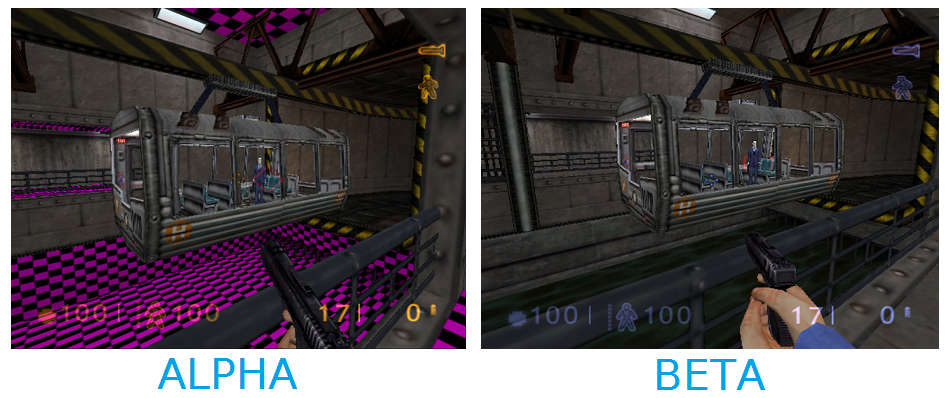 - Autoaim works properly now
- HUD is recolored to authentic blue color (spent few hours in PCSX2 debugger and I finally nailed it)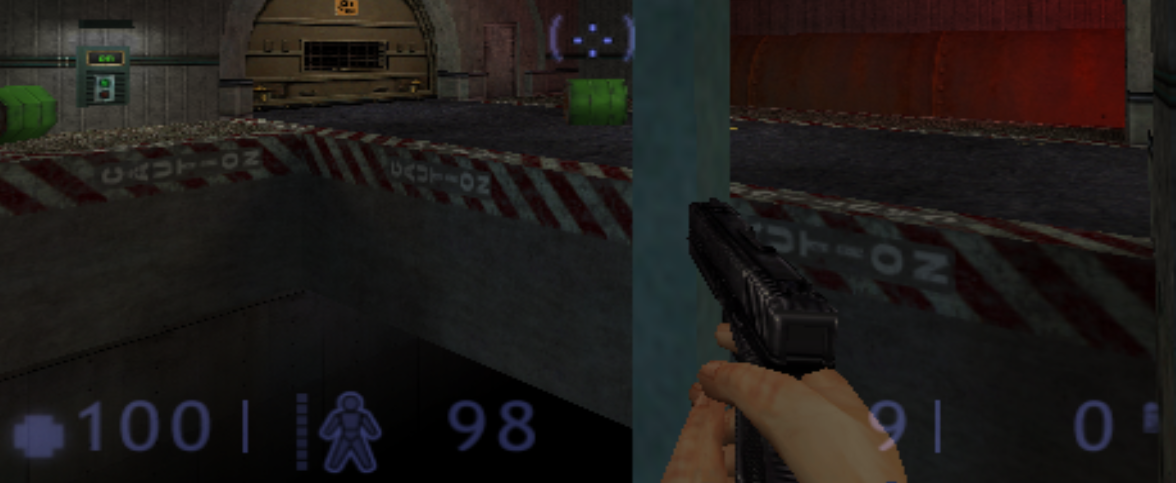 - Fixed hud.txt so when you pick up helmet or armor vest their icons are displayed on screen

- Added fancy crosshairs from Blue Shift: Unlocked mod
- Added chapter titles and images for saves (source of images: Combineoverwiki.net)
- Added missing ba_power2 map
- Many game breaking crashes are resolved:
1) fixed node graph files (so no more crashing on real PS2)
2) added missing decals (so ba_train3 is playable now on real PS2)
3) resolved crashing on security screens (I have no idea how I fixed it)
4) added missing model of Dr. Rosenberg from Decay (so ba_yard5a map is playable now)
- Proper node graph files also allow AI to properly find paths now
- Added *.hl1 "dict" files to allow saving
- Worked around game breaking moments:
1) added and binded to "Select" button a script that caps framerate to 10 FPS so it is possible to play through the elevator level now
2) rewired some scripts on ba_xen5 map to skip broken crystal tuning sequence


Known bugs:
- HUGE framerate drops
- Semi-random crashes (freezes)
- Saves not working on some chapters
- Dr. Rosenberg would be swapped from normal to Decay HD model and then back to normal (not really a bug, this is how the game works)
!!! WARNING, READ THIS CAREFULLY BERORE PLAYING !!!
THIS IS STILL WORK IN PROGRESS RELEASE SO THERE ARE SOME ROUGH MOMENTS. FOLLOW STEPS LISTED BELOW TO AVOID THEM.
1) EJECT ALL MEMORY CADS BEFORE STARTING THE PS2. This would allow default configuration file of this mod to load and you would ABSOLUTELY NEED IT TO PLAY THROUGH THE ELEVATOR LEVEL. Select button is binded to script that locks framerate to 10 FPS.
- When menu screen shows up you can plug memory cards back to console.
- QUICK SAVE BEFORE ENTERING THE ELEVATOR
- PRESS SELECT BUTTON BEFORE YOU ENTER THE ELEVATOR TO CAP FRAMEATE (otherwise scientists would explode or scripts would glitch out and you would stuck forever)
- ONCE NEXT LEVEL IS LOADED PRESS SELECT BUTTON AGAIN TO UNCAP FRAMERATE
2) SAVES ARE STILL BROKEN IN SOME AREAS:
- DO NOT SAVE ON "INSECURITY" CHAPTER UNTIL YOU REACH THE ELEVATOR (you would spawn out of bounds)
- DO NOT SAVE ON TELEPORTER LEVELS (you would spawn out of bounds)
- DO NOT SAVE ON "POWER STRUGGLE" CHAPTER (saves would work there, but when you return to teleporter you would be unable to progress further)
3) SAVE GAME TO THE MEMORY CARD ON THE BEGINNING OF EVERY NEW CHAPTER (except those that listed above) AS GAME CAN FREEZE SOMETIMES SO YOU WOULD NOT NEED TO RESTART TOO FAR
!!! WARNING, READ THIS CAREFULLY BERORE PLAYING !!!