The next update should be out in just a days now. So far, we've tweeked and balanced the enemy squad populations and AI. Basically, attacks on your towns should be a bit more balanced in the future.
We're also adding in the ability to survey areas for resources: Water, Fertility, Stone and Ore - so you'll need to be smarter about where you build your base.Here's how it's gonna work: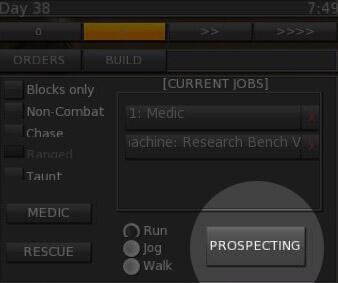 Select a character (the higher the science skill, the clearer the result) -> Click 'Prospecting' from the orders menu on the right. This will bring up a summary of resources in the immediate area...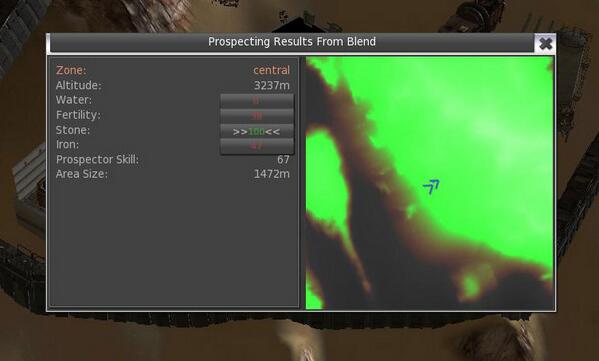 When you build farms and mines etc, you will see a score underneath the ghost building. Each of these resources is given a score out of 100, you'll be able to play around in build mode to find the best position.