The past week was spent on mapping, retexturing the doors and modeling new props. You'll see the new door skins on one of the props - a bent door.
1st up we have a bent up door - what could possibly have done THAT? Also pictured are some directional signs and 2 types of explosive barrels. Yellow catches fire then explodes when damaged, while red is more volatile and just explodes when damaged enough.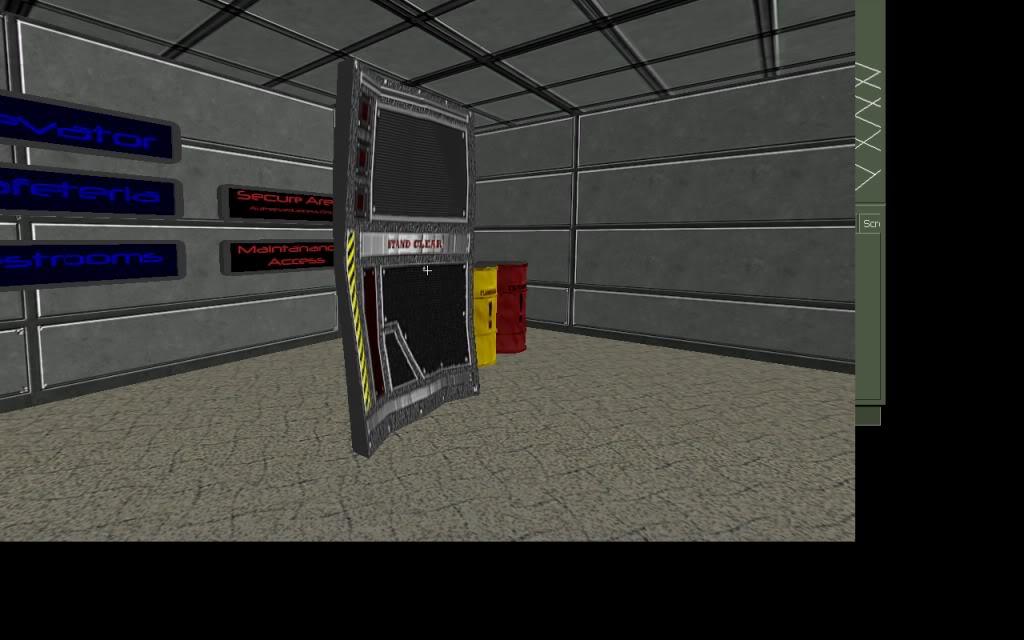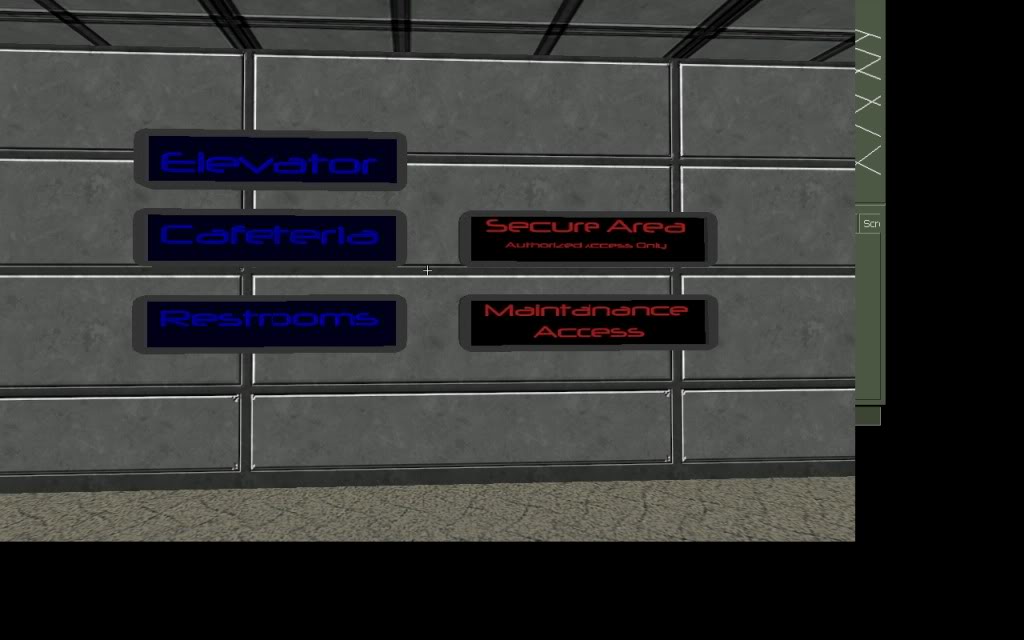 Here we have 2 new brand names: CapriCorn Flakes and Quasar Crunch. also, a new DataTab prototype is on the table. Im not sure about the size yet - I may make them smaller and longer than wide. I'm partial to the original prototype, but it looked a bit more technical than sleek and personal. Both types will most likely be used, with the sleek ones being personal and the chunkier ones being for technical information and interfacing.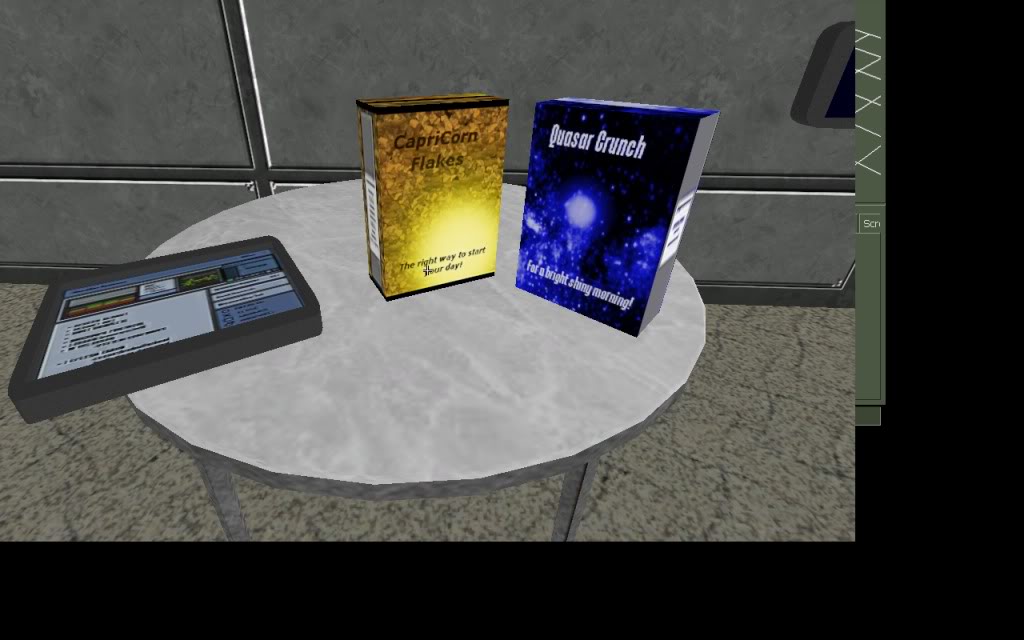 DataTab Model next to player - for size comparasin. The DataTabs here and the earlier prototype will most likely both be used - with the ones pictures here as personal logs and such while the larger one with the handle will be used for technical information and interfacing.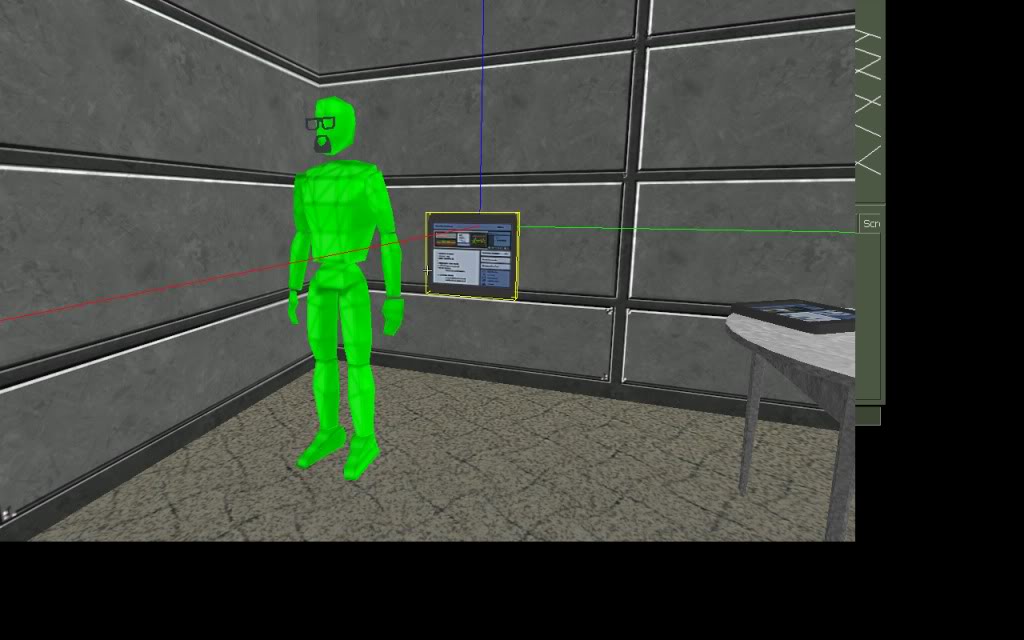 A fair amount of mapping and revisions were made, but I dont have anything you havent really seen yet, so I'll hold off on screenshots. I also fixed a small flaw in the loading screen vid I posted. The 'loading' image in the bottom right corner has been changed to match the font and styling of the rest of the menus.
Heres a short vid showing early progress on some of the physics props Ive been working on.
Heres some concept construction for one of the commons areas:
Last but not least, Id like to welcome DrNuke to the team. He has volunteered to do some graphical art for the mod and possibly some concept art and more. This is a good friend of mine from Far Cry 2, and I am happy to have him on the team.