With the most immense pleasure, I announce the full release of v3.8 of Prophesy of Pendor!
It was a year long process but we managed to get it done. We hope you enjoy your time in Pendor!
You can eventually expect patches in the future pending on various bugs and more additons to art assets.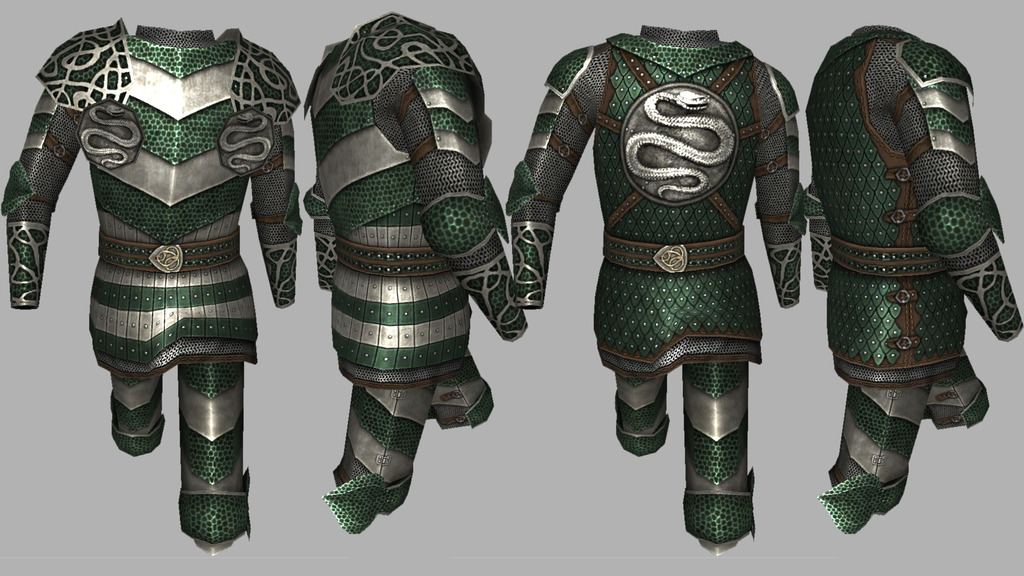 Changelog:

GAMEPLAY
- Larger and adaptive battlefield size
- Battle size ranging from 100 to 450
- Many more reinforcement waves
- Revamped D'shar troop tree
- Factions rebalanced
- Many units rebalanced
- New Phoenix order (2 units)
- New Shadow Wolves order (2 units)
- New Scorpion Assassins order (2 units)
- Leonion Tweaks from this list (1, 3.1, 3.2, 4, 5, 11, 20, 25, 26, 28, 29, 30, 32, 33, 35, 38, 40, 42, 43, 44)
- All item prices normalized (based on K0nr@d's algorithm)
- New helmets, new boots, new bolts, new bows, new arrows, new
- Most units individually reworked and balanced
- Dragon Drakes now update from Ravenstern Men-at-Arms
- Items too rare made more present
- Ai defenders and defending player get ammo refills on sieges
- New system for merchants to get money
- Honor decrease when attacking villages & caravans
- Updated killcam
- New options & political map
- Companions won't loot gender opposite armors
- Wage of archer horsemen no more higher than horsemen
- Wage of mercenaries down from 200% to 166%
- Companions can auto-equip, even if loot is saturated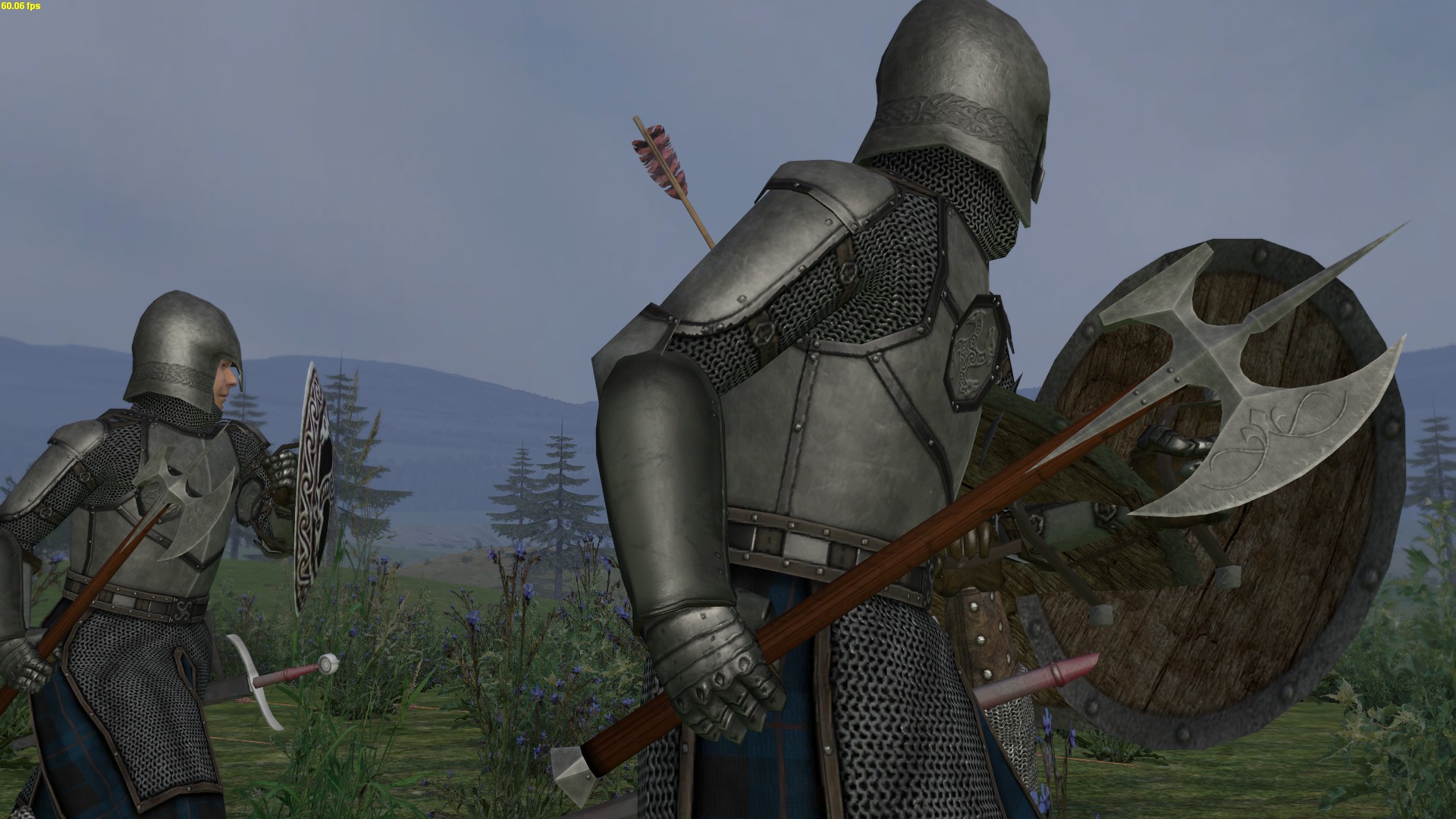 SCENES
- Adaptive battlefields (1, 5 or 12 times the surface)
- New Elacrai interior, exterior, arena and training
- New siege scenes for 14 towns and most castles (from Floris, but reworked)
- Horizon backgrounds and map borders
- More animation in taverns, with up to 15 random customers, musicians, rush hours, and varied clothing linked to culture
- New Sarleon tavern
- Spawn points reworked in arenas & taverns
- Town scenes edited (river in Torbah, towers in Sarleon, lighthouse in Nal Tar, textures in Empire cities and multiple other tweaks)
- Nal Tar scenes replaced by Sarranid's Durquba
- New skyboxes
- More lords in feasts
- Women in arenas.


VISUALS
- New and reworked armors
- New and reworked helmets
- New and reworked weapons
- New and reworked horses
- New and reworked greaves
- New common clothing
- Tournament items reviewed
- All armors have a male AND female version (with exceptions)
- All banners redone from scratch, HD
- 42 extra banners
- Skinning of a lot of helmets (neck part deform with movement)
- New book covers, qualis gem, gold bar, loot, lute, lyre, chests, common items, furniture, bodies, hair...
- Dynamic face generation for zombies, and new textures
- More blood
- Bump map and/or specular map created for manu items
- Higher grass
- Fade from black on entering peaceful scenes (toggleable)

MAP
- Original individual icons for towns (including Elacrai)
- Individual icons for castles (from Floris)
- Banners normalized
- Corrected bridges
- New map icon for training grounds and Wolfbode
- Polished map textures and shape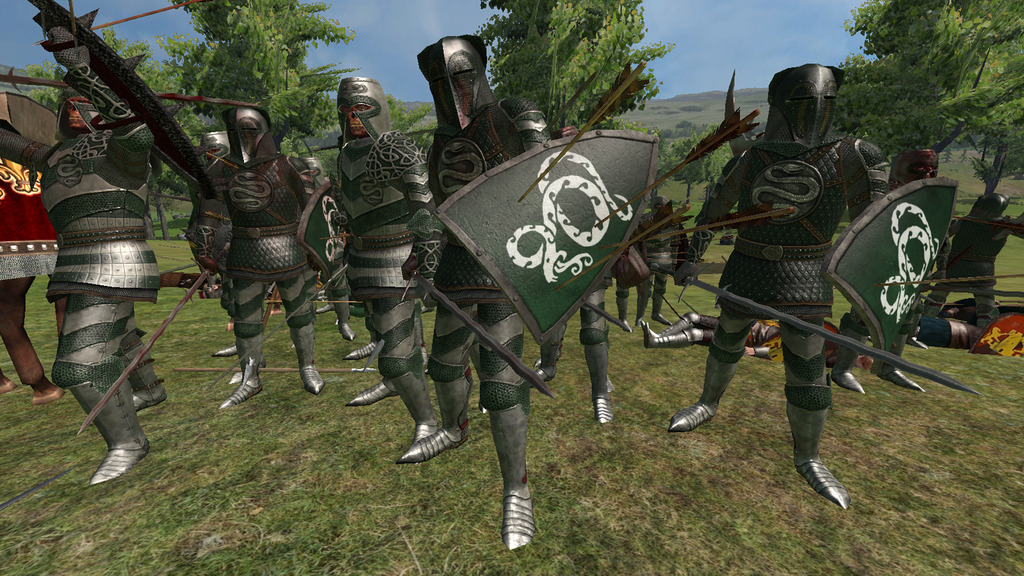 FACES OVERHAUL
- New male head shape
- All NPC reworked
- More and better textures
- More wrinkled old faces
- Darker D'Shars
- Noldor faces
- Better random faces
- Head and body color match
- All D'shars are now dark skinned
- Muscular bodies in arena
- Dynamically generated zombie faces
- Zombie texture redone
- Improved woman model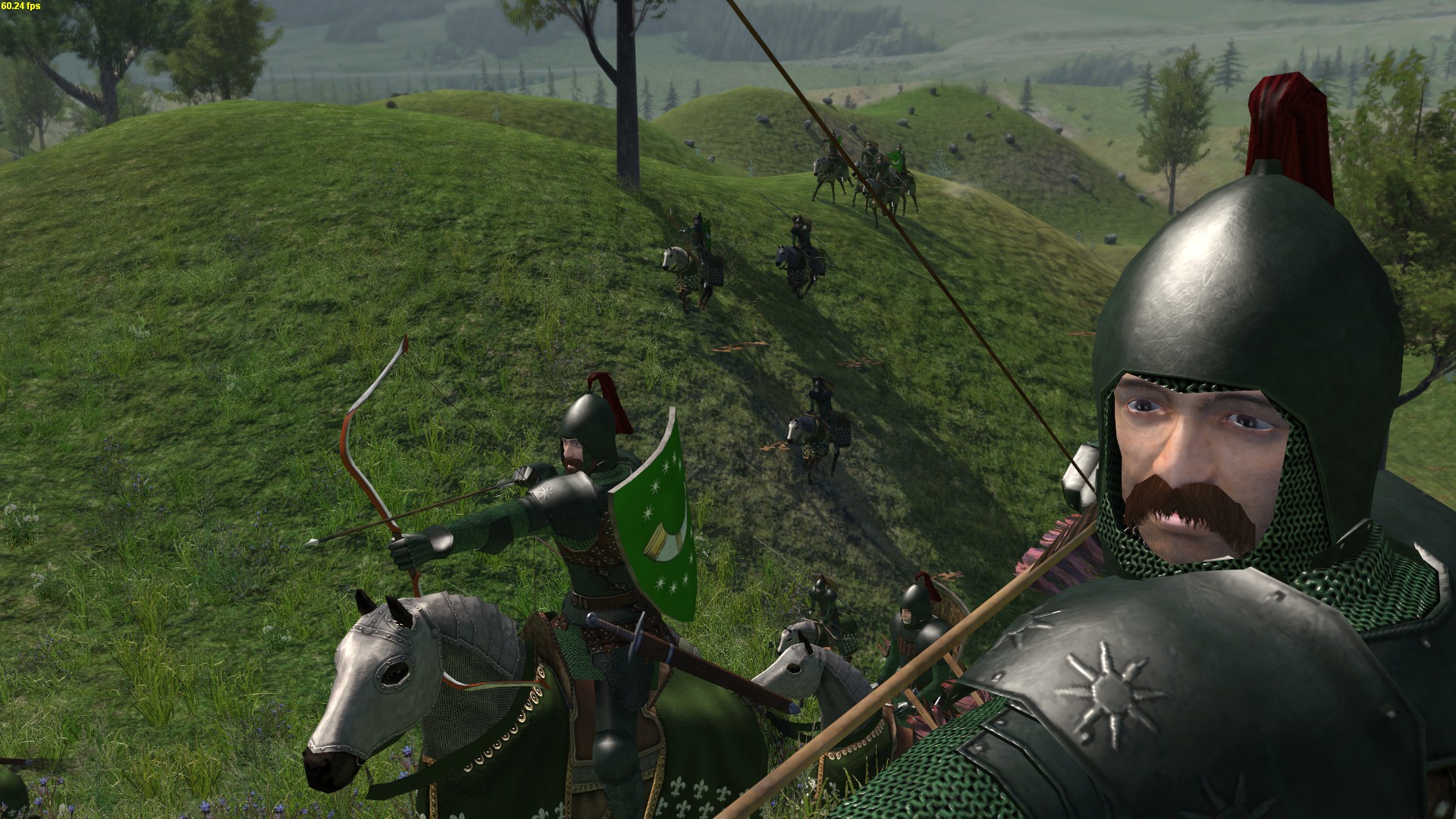 UI
- More than 150 new menu illustrations (unique illustrations for towns, factions, events and menus)
- Interface tweaks
- New kill counter
- Some polished menus

SOUNDS
- New female grunts
- New death sounds for demons
- Sound reviewed/remastered
- Musicians in taverns
- Women can shout orders

OPTIMIZATION
- Optimized sounds (split into OGG and FLAC depending on use)
- Mesh simplifications
- Texture remapping for economy
- LOD creation for almost all items
- Elimination of all old unoptimized assets
- Mipmaps on all textures to avoid visual noise
- Removal of alpha layers when not needed
- Behind the scenes rework (sorted .brf files and sorted items order)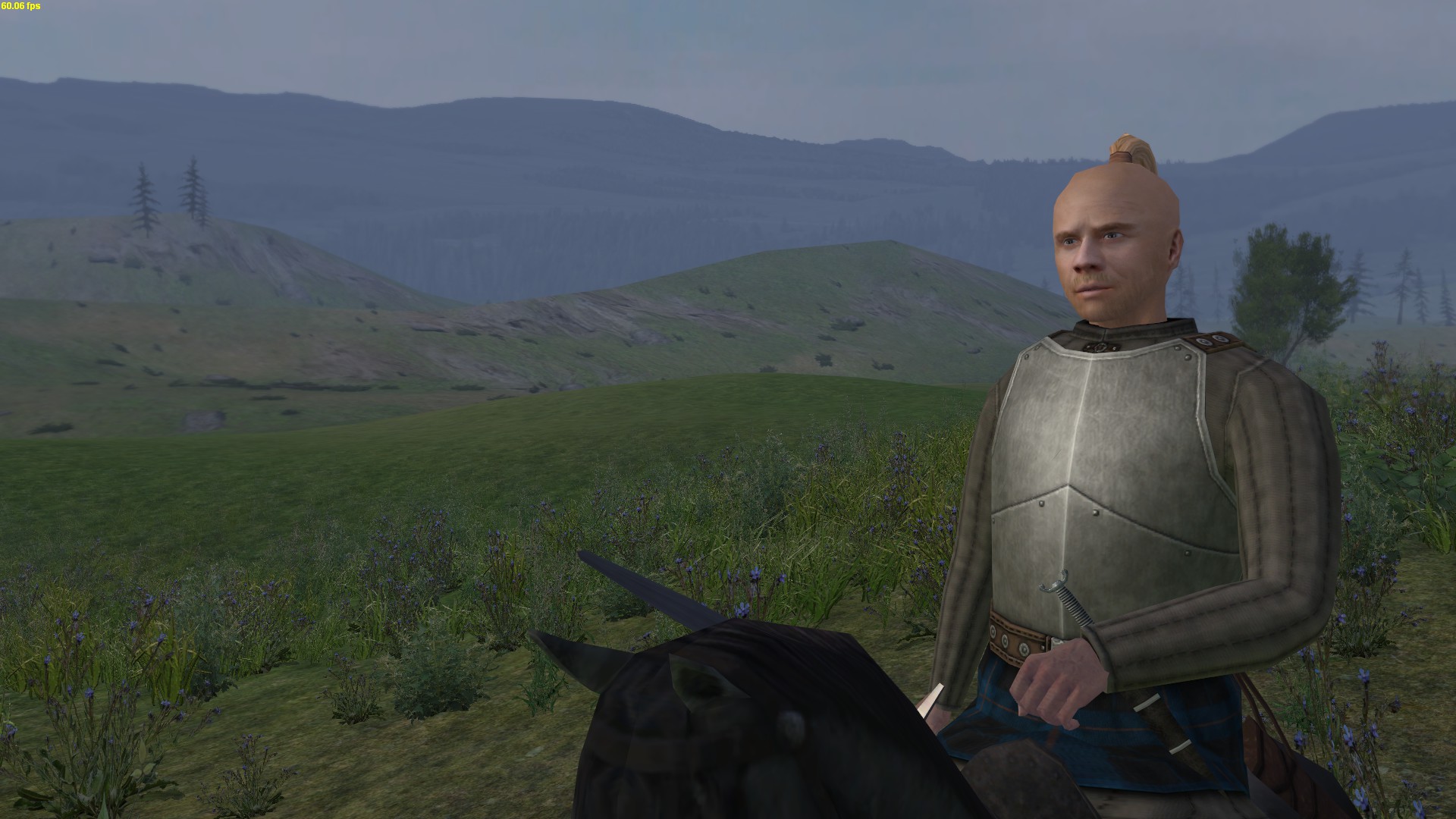 BUG FIXES
- Thousands of grammar, punctuation and formulation errors
- Merchant starting choice was always changed to physician in scenario "a letter that changed everything"
- Made CKO Sergeants recruitable from prisoners
- Fixed exploit with UllrVetr's bow
- Salt mine scene exit
- Transparent salt mine
- Duplicate items
- Misaligned Banner of Sarleon
- Misaligned Mett Xbow
- "Ghoul face" in castles
- Possessed Doomguide face
- Helmets not fitting the head
- Removed some non-interactive doors
- Hair texture
- Banners on overhead circle misaligned
- Arena and tournament fighters don't keep their original greaves
- Party naming bug
- Removed ladies in waiting from non-player parties
- Fixed "pretty female" face
- Toned down loot on bandits
- Fixed shader on many items
- Fixed color on back of heraldic armors