Greetings everyone! Time for a small update on Project Evans! This time I'll be showing for you: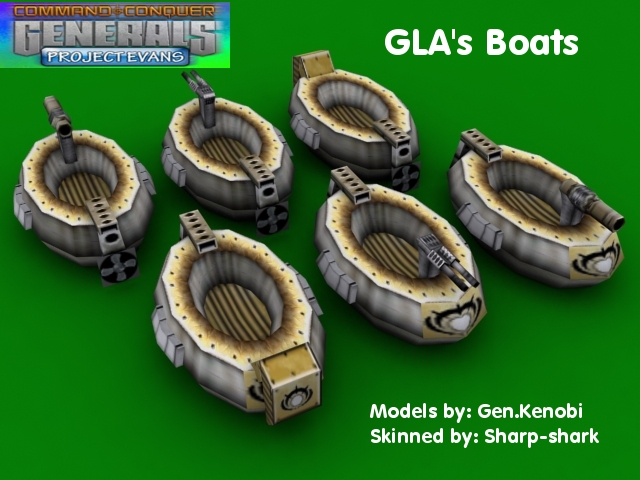 GLA Boats are a very pecualiar "ship" for GLA. They basicaly work as a water combat cycle. With Anti-Ship missles or a small MG or a suicide demo charge, the Boats are versatile and cheap. They can make a good damage on early game assaults. I need to say that this deisgn has changed a little since (the turret position) this update.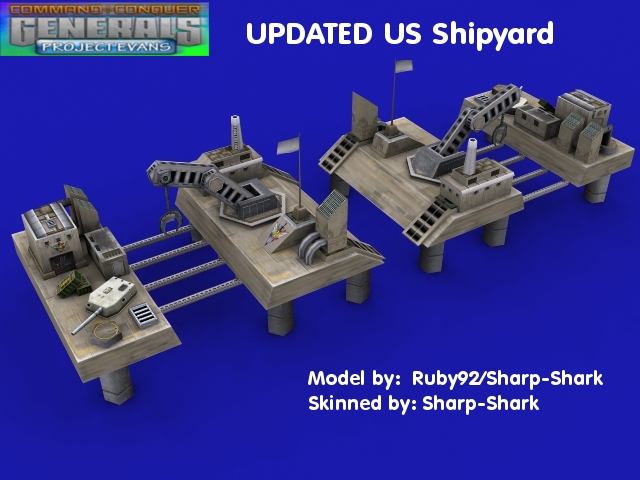 The updated model of USA Shipyard. Also, after these renders, i want to tell you that our site is now up (still under construction), and soon we'll have new forums. I invite everyone to join www.grans-productions.com/forum We still setting up, but you can join our comunity. The realese date is closing! The 1.0 version will have fully functional water warfare systems!
Bonus Concept Art: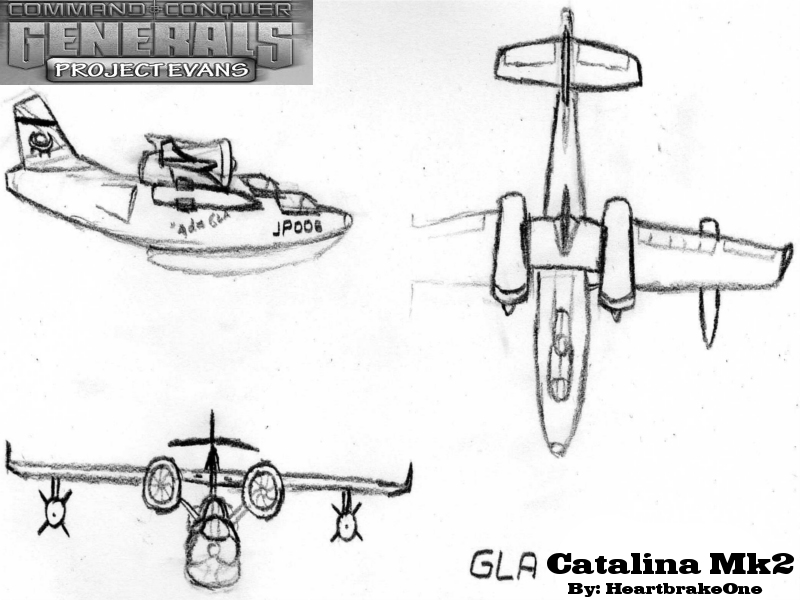 This is the Catalina Mk2. The old WW2 plane Catalina were salvaged and upgraded by GLA's engineers, this is now the Sub-Hunter: Catalina Mk.2 Armed with 2 persecutors torpedos, and able to detect submerged subs, Catalina is a powerfull and faster anti-sub airplane. Can only be built on GLA Air Sea Port.
-Gen.Kenobi out.
Project Evans Mod Leader