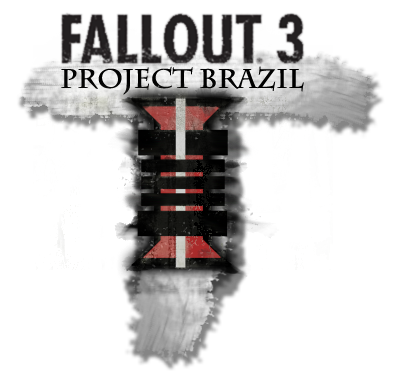 1. There is good and bad news.
I CAN port Brazil over to New Vegas. However, I will be a GECK slave for the next two months because of it, and much of my work will be lost. There are a lot of limitations to this, and so far the mod community is being set back by a few issues that need to be resolved.
---
2. We now have a full map of the California Wasteland as it is visited in 2277, the year the Project Brazil storyline takes place. Check it out here: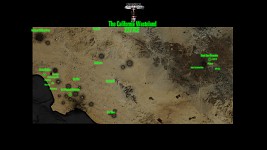 [ Select View Original ]
---
3. Despite the New Vegas port setback, Progress has been made regarding the game's look and atmosphere. It feels more like Fallout 1 and 2 than any other game in the expanded series since.
Remember how Fallout 1 and 2 had these vast plains of wastelands populated by dead trees and struggling civilizations? How the transition from interior and exterior was seamless? Well, we have that, and it no longer feels like a cartoon in the way Fallout 3 and New Vegas designed their maps. We take both the dark comedy and pop culture jokes of the original series, and the serious tone, and blend them in the right mixture to create a bleak world studded with struggling life and comic relief.
Check out this comparison from Fallout 2: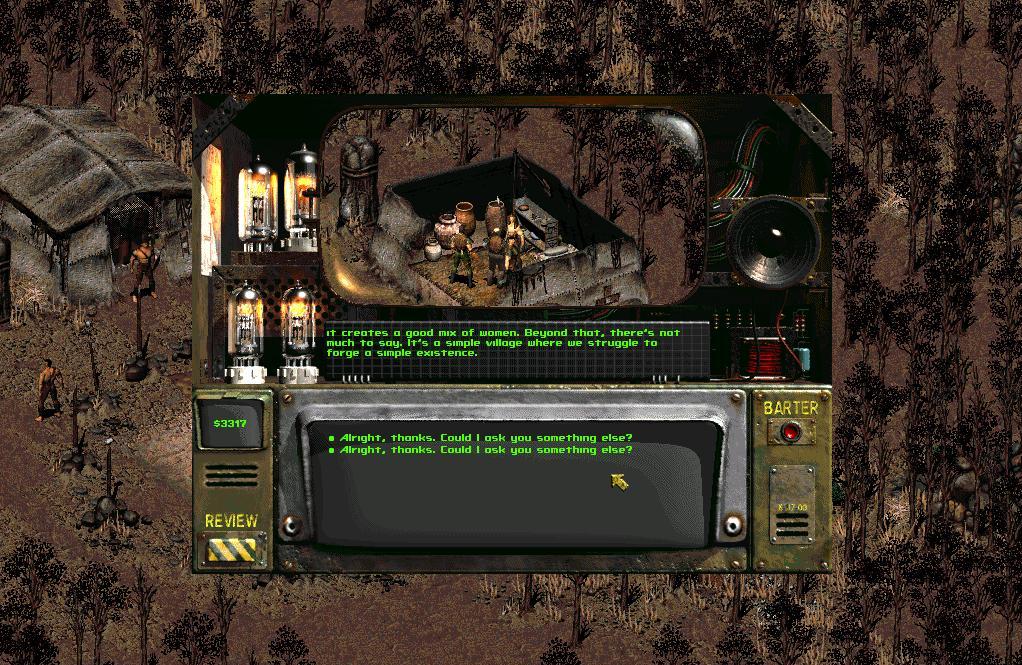 And these screenshots from Brazil. These are the Grasslands:
As you can see, they look more in line with the colours and paths that the original series used, while keeping in mind that this is now a more realistic First Person Shooter as well.
The Grasslands encompass the entire South, South West, and South East of the Black Bear Mountains. The edge of the forests are still visible in the centre of the map and from the highlands, but the lowland valleys are held together in a way that makes you feel isolated and alone in vast sea of prairie lands. If you are familiar with the American South West, you will recognise the sensation of bone-biting loneliness that comes from traversing the badlands. On foot, it is quite the arduous task.
The wind masks the approach of wild animals hidden from view in the tall grass, and California Savages roam the area looking for a fresh meal. There are a few small towns scattered here and there, but most are just ruins beside the road from decades ago.
The final battle between the Union Miners and the Athen-Tec Survivalists will be fought in three parts. First here in the plains, where Union City is located, and then in the Black Bear National Forest, and finally in the Athen Tec Uranium Mine itself. You can find the remains of old battles from many years past, and more recent conflicts, looting what is left or using the defenses for cover.
Cheers!
Brandan Lee "Thaiauxn" Naeme
Radian-Helix Media LLC