LuGus Studios
is happy to announce Project Growth!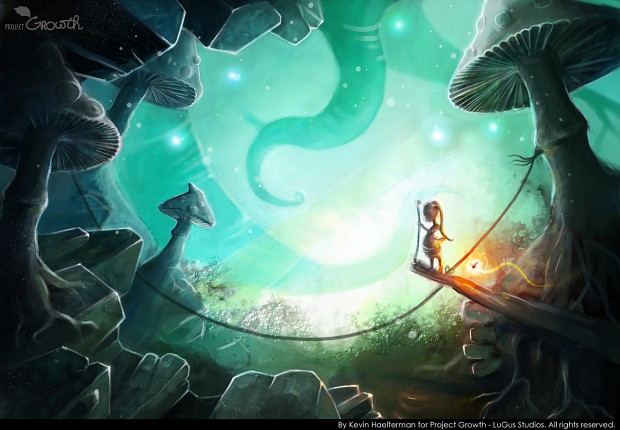 In Project Growth (code name) you play as an Alvergast. Alvergast are a unique human-like creature, very similar to elves, trolls and leprechauns. The Alvergast are very small (5cm) and live underground. They have a Celtic-like culture. At night the Alvergast go outside and do chores in the 'human-world' when people are sleeping. In return these giants leave some food on the tables for the Alvergasts, to thank them for the work they do at night.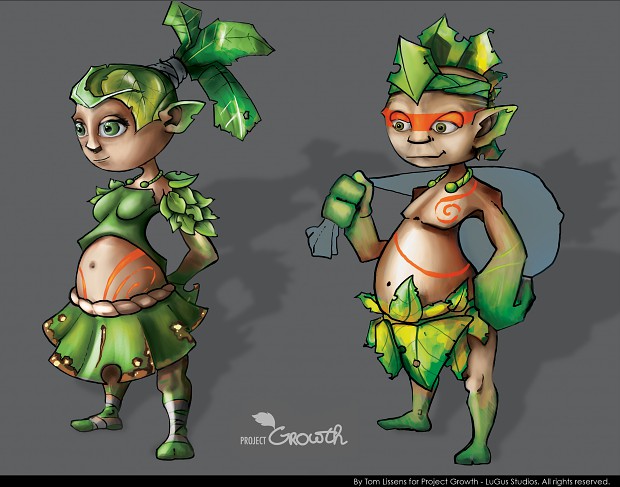 Education is very important in our project and our goal is to make 'learning' fun by incorporating education aspects in our gameplay. Our game is made for young children, we are aiming for a PEGI 3 rating. This means our world and characters look friendly and there won't be violence and gore in our game.

The gameplay consist of puzzles, exploration, collecting, character building and interaction with NPC's and other players. We hope to add many mini-games into our project. In our game you will be able to do quests in the underground Alverworld and do missions for the Alver-King Furisto in the human world.
We have been hard at work the last couple of weeks. Today we are happy to release our very first in-game screenshot of Project Growth! Gamers will be able to play our game on the web, this screenshot was taken in a web browser. Note: this screenshot is made in a very early game build, so keep in mind that this is all work-in-progress. Please let us know what you think!