Hi All
Happy New Year!
Work on HL:Crossfire is continuing at a steady pace though not as fast I'd hope due to a million and one things taking up my time over the Christmas period. Anyway lets get to it...
LEVEL DESIGN
I've now completed two of the three main sections of the Powerstation section of the campaign. The final section will involve a massive shootout from all sides as Jordan attempts to re-align the power couplings so he can start up the generator and finally access the Environmental Labs. This section is a nightmare in terms of planning as I want there to be a lot of moving parts to the level to really give the impression that the Xen invasion is taking hold of the facility.
Below are a few screenshots of the now finished 'Generator' section of the map.

MODELS
I've been throwing about ideas of what Gina should look like for quite some time now. With the excellent work being done by the Half-Life Extended Team and their recently released SDK, I've (for the time being) settled on an LD variation in line with the rest of the mod. This essential takes a number of models, splices them together with a reskin and a few tweaks of my own, and I'm pretty happy with it for the time being.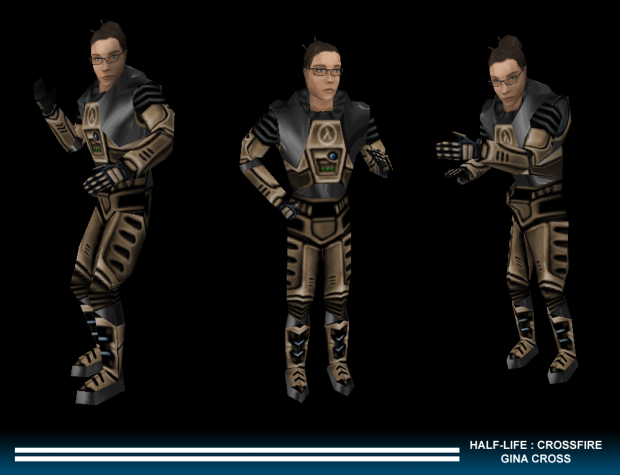 TEASER
Last but not least I've put together a short teaser featuring some glances at various areas of the campaign. I hate to give things away so this is very much short and sweet and in keeping with my limited video editing skills! You may notice that I've been working hard on the voice lines too, it's taken sometime to get a sound I'm happy with but I've now got a good workflow for producing lines for Gman, Barney and Scientist's that sounds faithful enough to the original to be in-keeping with the Half-life universe.

Well that's all from me for now. As you may have seen, I'm now aiming for a Summer 2022 release window, which should... (in theory!) be possible if I can keep to a good work schedule... but probably best just to watch this space :D

All the best!

Andy