I'm happy to announce that the first version of the map has been completed and sent for beta-testing, which will probably take a couple of weeks, including fixing the bugs. After I receive the beta reports, I should be able to determine the release date, but I don't want to push anything!
The map concluded (so far) with 2 289/4 096 sectors, 16 384/16 384 walls and 15 581/16 384 sprites, which is pretty much pushing the limits to the edge.
There are three difficulty settings implemented, where the easy difficulty (Piece of Cake) will have no monsters whatsoever, normal difficult (Let's Rock) has 102 monsters and hard difficulty (Come Get Some - Damn I'm Good is another thing I don't want to tinker with here!) has 150 enemies.
Just a single screenshot this time - showing the plan view of the entire map in Mapster 2D mode (warning - might contain some spoilers!):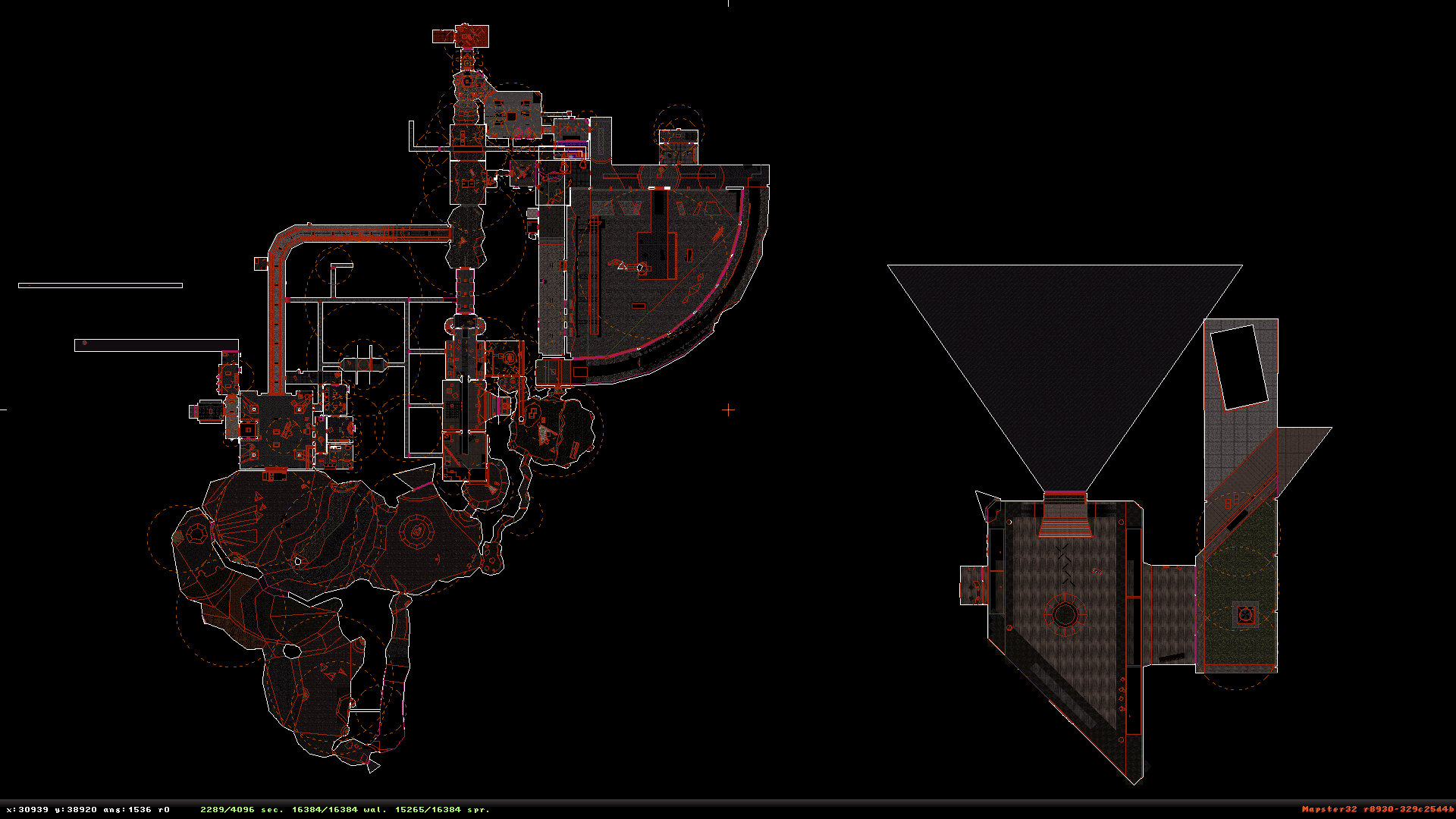 Getting close to the end, stay tuned!