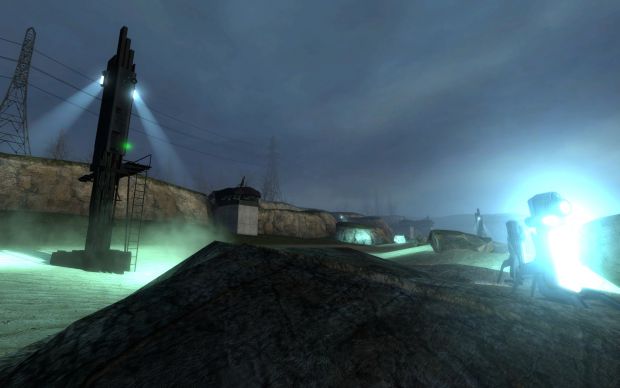 Hey ModDB,
First off, if you are not yet familiar with the modification, let me give you a brief rundown of what we're all about here at LS:
Lethal Stigma is a role-playing first-person shooter like no other. Combining elements from a multitude of different games and genres, the result is an exciting and highly-polished Half-Life 2 modification that is simply fun to play. The game is team deathmatch, and your mission is to rid of the opposing force (Rebels or Combine). However, it is not that simple; if you die, you join the other team. There are a total of five classes - tank, assault, sniper, engineer, and medic - each with their own unique abilities. As you kill enemies and use these unique abilities, you gain experience. If you gain enough experience, you level up and are provided with upgrade credits. These upgrade credits can be used to purchase powerful new weapons and skills, like stealth, health regeneration, gravity bending, AUX regeneration, and much more.
That's about as brief as I could make it. For a full explanation, I highly recommend you read the description of the mod either on our website in the About section or at the top of our ModDB profile.
Now that we've gotten that out of the way, it's time to show you guys what we've been working on these past two weeks with our dedicated team of private beta testers. I think these two videos sum it all up quite well (each one runs about three to four minutes long):
Of course, there are still things that we cannot show all of you yet, but announcements for those will come in due time.
So, when will the first public beta of Lethal Stigma be released? Well, to be honest, I'm not entirely sure. To my surprise, progress on the mod has certainly been zipping right along and there isn't a whole lot left on my to-do list. We could probably get a release out sometime in April if there's enough demand for it, but I'm not quite ready to set a permanent release date yet if there's still a chance I might have to change it later.
In the meantime, if you like what you see, get the word out! Our team has only been dedicated to developing the mod this past month, but now that things are starting to get finished, we'll be trying to spread the news of LS like wildfire!
Oh, by the way, we're actively looking for level designers! If you are very familiar with mapping for the Source engine and have previous completed examples of your work, please shoot me an email personally at james@agentredproductions.com and I will do my best to get back to you as soon as possible. Thanks in advance!
Anyhow, thanks for reading and I'll be sure to keep everyone updated on our progress as best I can. =D
Visit us on the web @ Lethalstigma.com
Join the official LS Steam group @ Steamcommunity.com
Regards,
James Pizzurro (.£cho)
Creator of Lethal Stigma
Co-founder of Agent Red Productions