So, the PRIVATEER has passed in the quarterfinal of the UNREAL ENGINE DEV CONTEST 2021, and this is a great news, but today we're talking not about this...
INTRO
All hands on desk, privateers! Welcome our new teammate! A 3D artist has joined the crew (hi, Konstantin !). We have started to develop new elements of environment, including ship weapons. So, misters gunners, pull out your parchment and inks and note down!
CANNONS
First, we have planned to the PRIVATEER five calibers of weapons: six, twelve, sixteen, twenty and twenty four pounds naval cannons. Weapons may be loaded with different types of shells. You can sell or exchange your cannons on weapons of higher quality.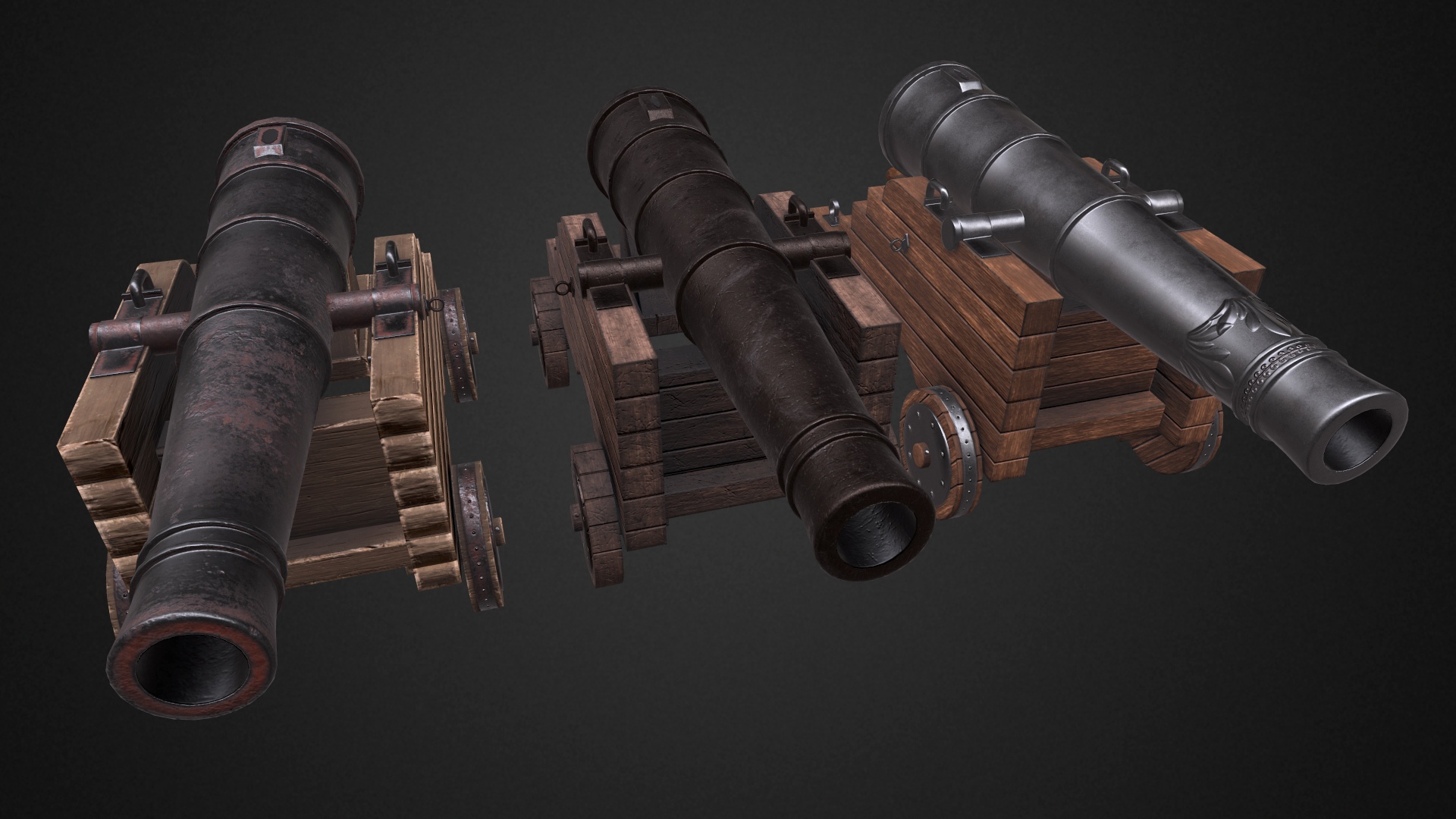 A BIT ABOUT CANNON QUALITY
For each caliber there is three quality tiers (low, medium, high) - each influences on a cannon range and its damage. [A 24 pounds naval cannon and its three quality tiers (from low to high) are shown on screenshots] We suppose that such an approach makes the game deeper, because after boarding a less lucky captain you may not just sell all his cargo from his hold, but enlarge your firepower by capturing the best weaponry items. That's all for today.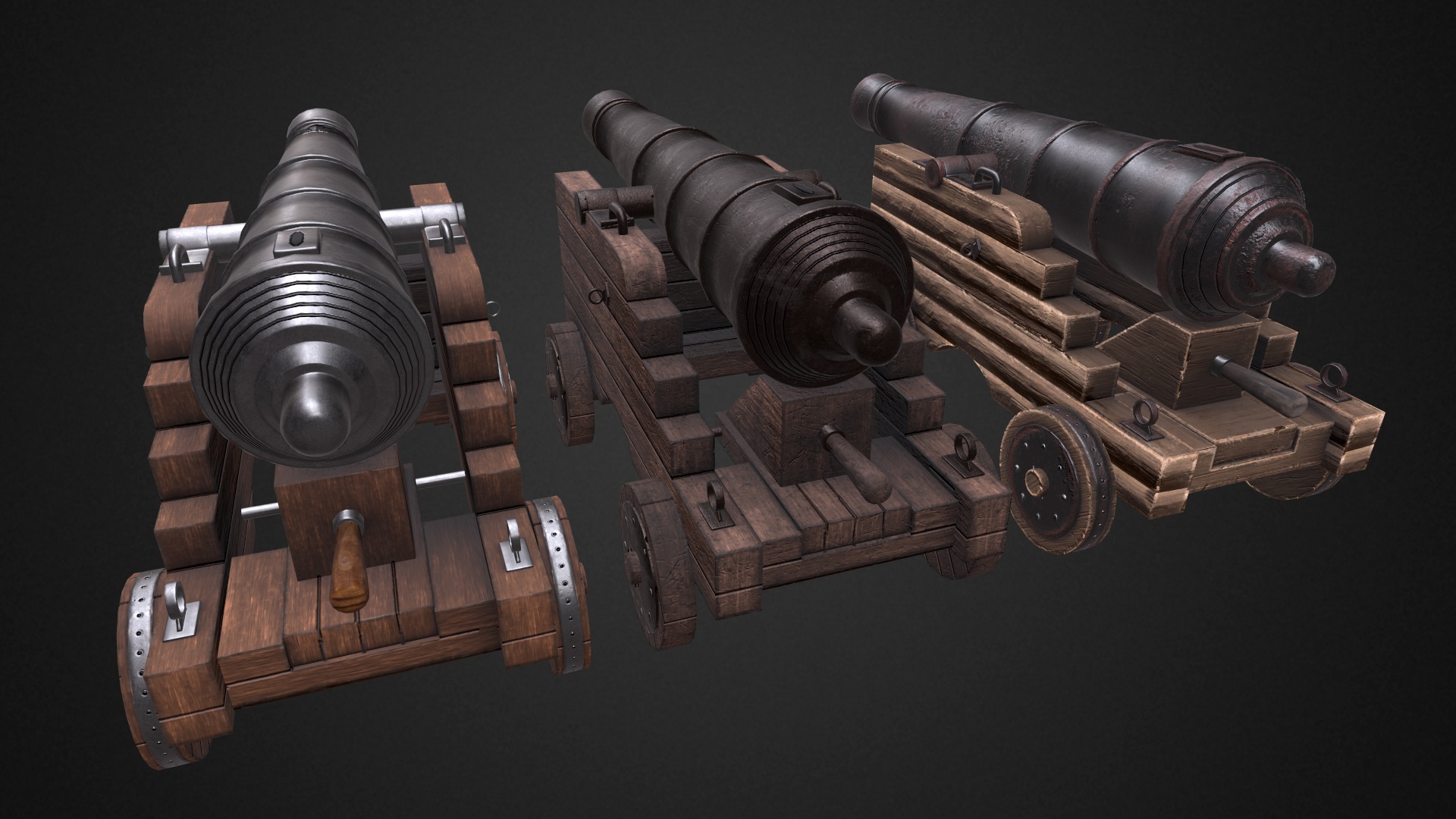 [Number Two, full speed ahead, I see a galleon of a Spanish flag, it seems to be a merchant ship! The boarding party, get ready!]