Primal Carnage has made the Top 100 in this years IOTY! Thank you so much to everyone who voted for us - we really owe you one and to show you how much we appreciate it, you're going to get blasted with so much media this week you'll feel like a T-Rex fell right on top of you.
Good news, we're currently looking for Alpha Testers! That's right, we've started testing and you can be a part of it. To be an Alpha Tester, you'll need to fulfill the following criteria:
- You must be a donator
- Must be over the age of 18 or have a parent or guardian to co-sign for you
- Must sign an NDA
- Able to test Primal Carnage for a minimum of 1-2 hours per day
- Submit a document each day containing bugs, likes/dislikes, ideas etc.
So, if you feel like you tick all the above boxes please drop by our forums and make a post detailing why you'd make a great alpha tester on this thread. We're looking for helpful, mature people who are able to effectively communicate their ideas to us - so please keep that in mind when writing your application!
We look forward to testing Primal Carnage with you!
For those applying for this activity, please be aware that this is Alpha testing at its most early stage; bugs will be present in abundance and key features will be absent. Alpha testing is NOT intended to represent the game in its finished or ready to release state. Expect to find many, many issues that may require attention.
And just because we love you so much, here are a couple more shots for you to enjoy in the meantime.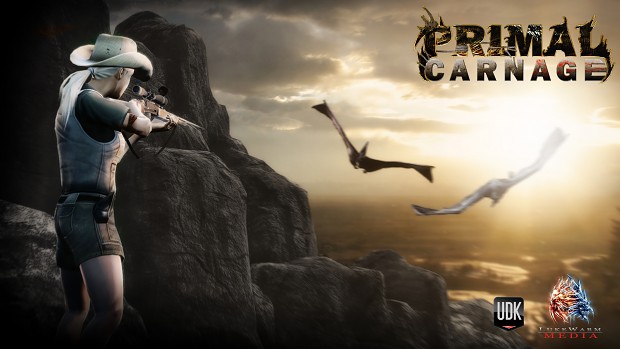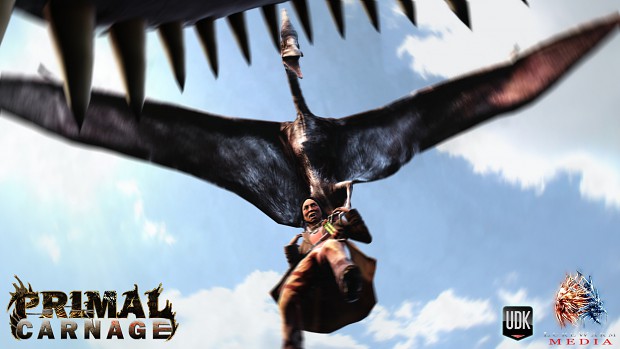 If you really want to help us out, check out this video then pass it on to all your friends. Enjoy!
Thanks for all your support,
Primal Carnage Development Team