Progress Update

Hey IndieDB! I wanted to give you a quick update on what I am currently working on. These changes will be added to the game in the next big patch that will address difficulty and accessibility of the game. If something has turned out to be causing frustration for players, it'll get replaced or improved. So watch for news to learn everything about the upcoming patch.
Dropdown Ability

There is now a dropdown ability! I'll try to introduce this ability as early as possible into the game. While its use isn't required, it adds a lot mobility to fumiko and can save your life when chased by enemies. Especially in the level shown below, where your main goal is to fall down as fast as you can, this ability is extremely useful. I'm glad I implemented it and it will be a part of the next update.
Hyperion

I wanted to give hyperion a bit more polish and make it easier to continue the story. I think I hit the bar correctly - it'll still surprise new players with chaos and confusion, but gives them a red line to follow. No one should get lost in the new version. I made some slight adjustments to how the distortion of hyperion looks like and added a new cutscene to the university. There is some new and some overhauled dialogue.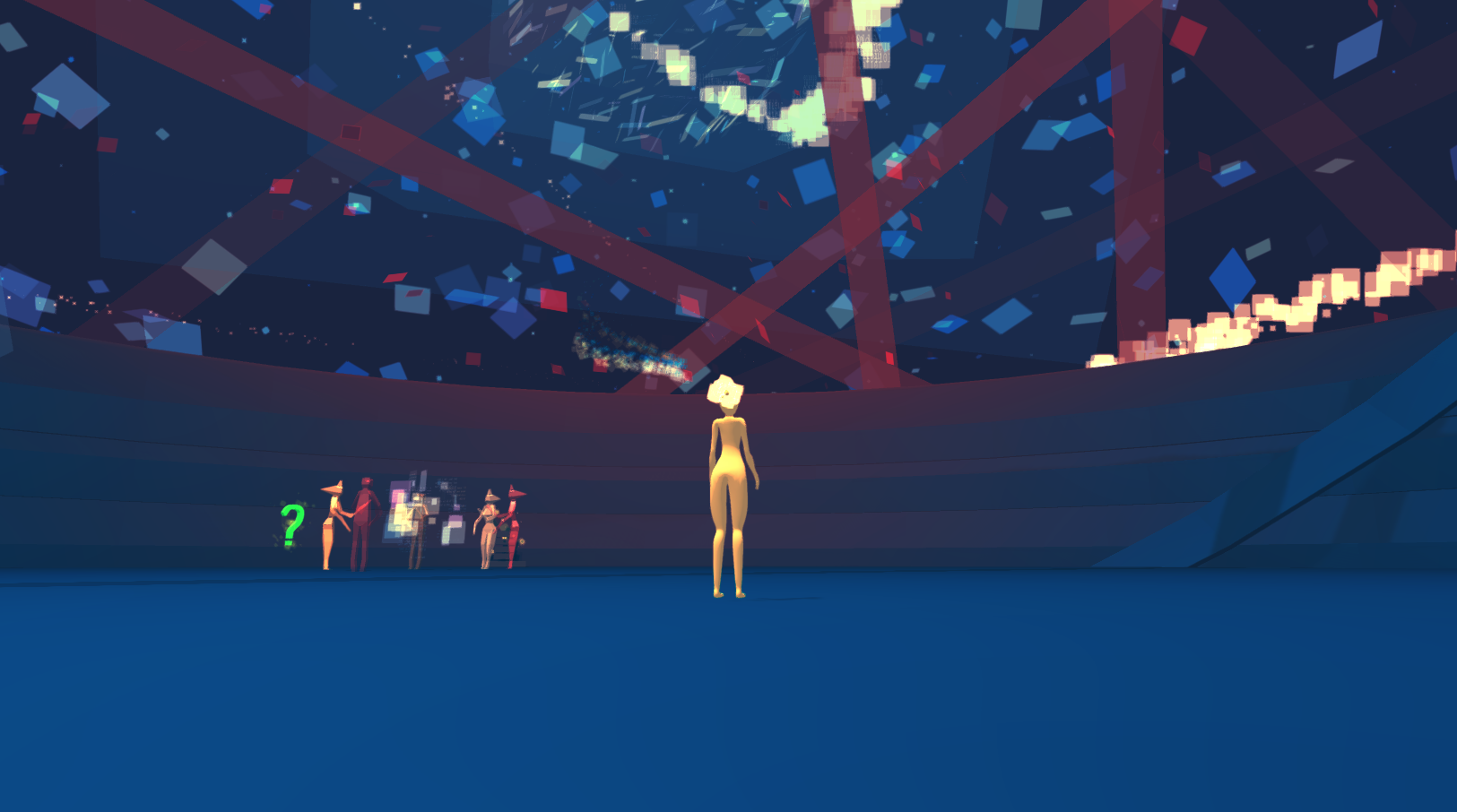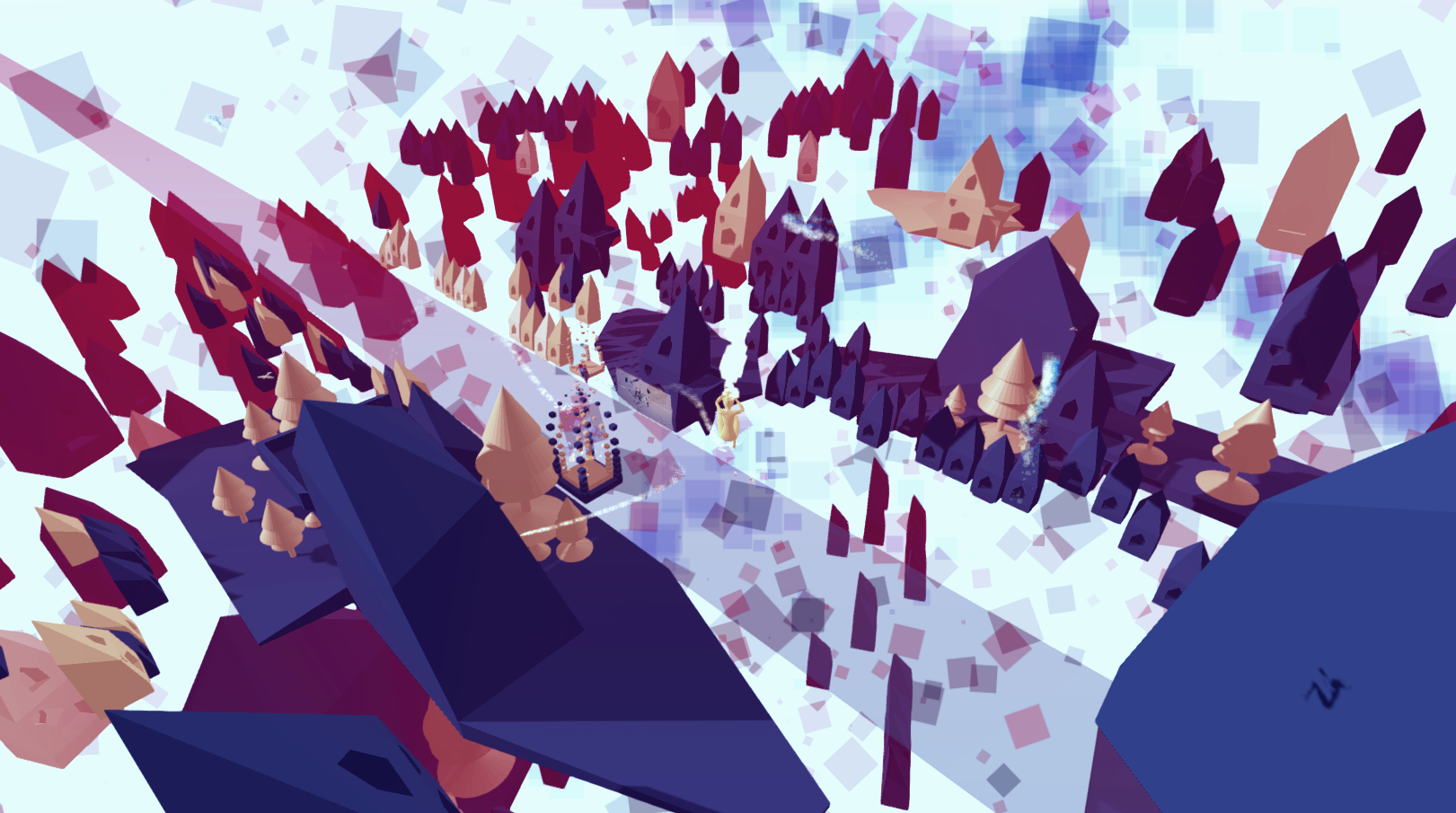 I am currently thinking about adding even more social interactions to hyperion to reward exploration a bit more. With the new map the existing homeworlds should now be findable, but it would be cool to have some additional smaller homeworlds. Not set in stone yet, but I think it would move hyperion even more to what I had envisioned for it.
Endless Jumps earlier

I've watched Ryo's awesome Let's Play of the game which you should check out now if you're looking for an in-depth playthrough that talks about the strengths and weaknesses of the game. While he has not discovered everything, it is really worth a watch and has some great suggestions for the game.
One of these suggestions was to give Fumiko endless jumping earlier. This was easy to implement, so why not. After leaving the I.M. Server, you'll now get endless jumping immediately, which will help in the upcoming boss fight and some levels after it.
I.M. Server

I apologize for creating a level that is mostly invisible and has almost no landmarks for players to help them navigate through. The puzzle itself isn't too difficult, but finding the switches has turned out to be a timewaster for some. This is not intended and I'm going to add stuff in to make your position inside more clear and tell you at least a direction where to go. This will be one of the next things I'll mess around with.
Planned Price Drop

I am planning to drop the price for Fumiko! permanently to something between $6.99 and $9.99. The reasons for this are explained in the following community announcement (Steam). So if you want to buy the game, give the store pages on Steam and Itch.io a visit over the next days!
Thank you!

For your interest in the game. I hope the price drop is received positively. Fumiko! is a game that has a lot to offer and I want more people to be able to play it.
Best Regards,
Odrez