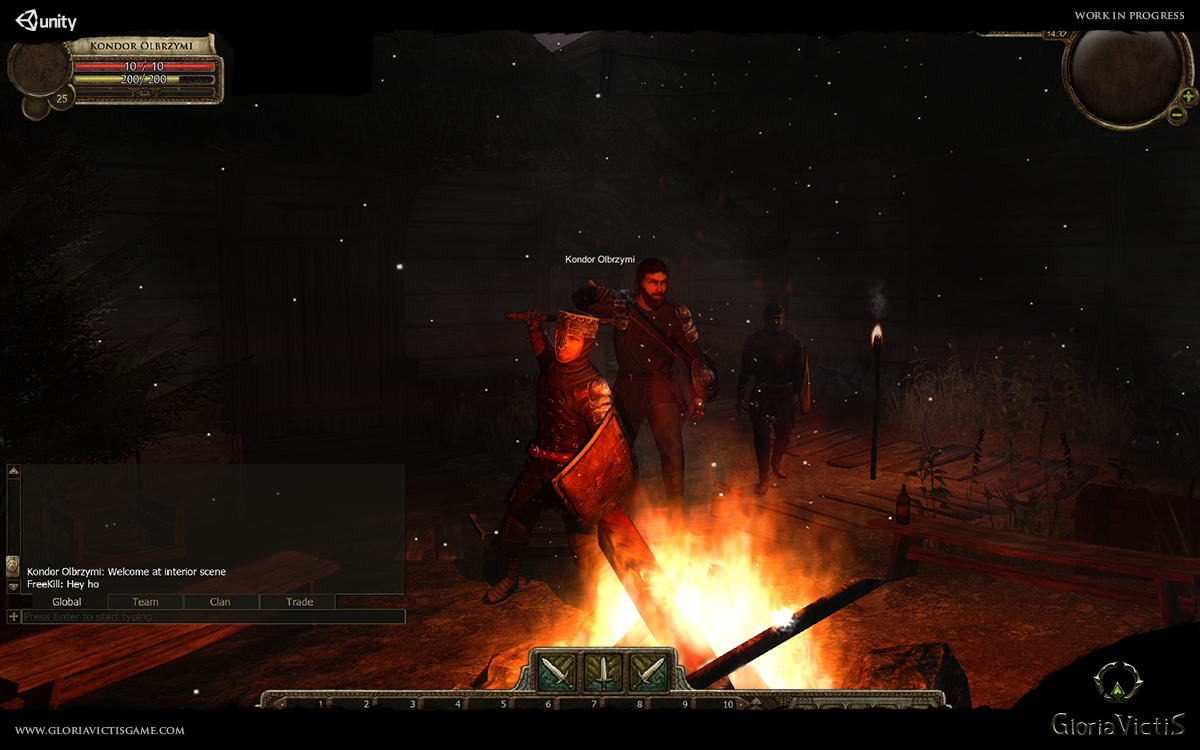 Update : Greetings, dear readers! As we have repeatedly informed you, the very first tests for an exclusive group of people are approaching very quickly. We have decimated the ranks of mighty code demons, whose determination considered as mad was constantly foiling our plans. As we got rid of them, we have taken care of folding into one various systems that will let you customize the game for your hardware. The subject of our efforts is also solutions related with the gameplay directly, which you will witness very soon. We realize that many of you are impatiently waiting to get a closer look on the project and, believe us or not - we would really love to give you an exact date, but the code demon survivors are still hiding from our sight and can wreck our efforts again in no time. Keep track of our actions, as the pre-alpha version available to you is just a matter of few weeks!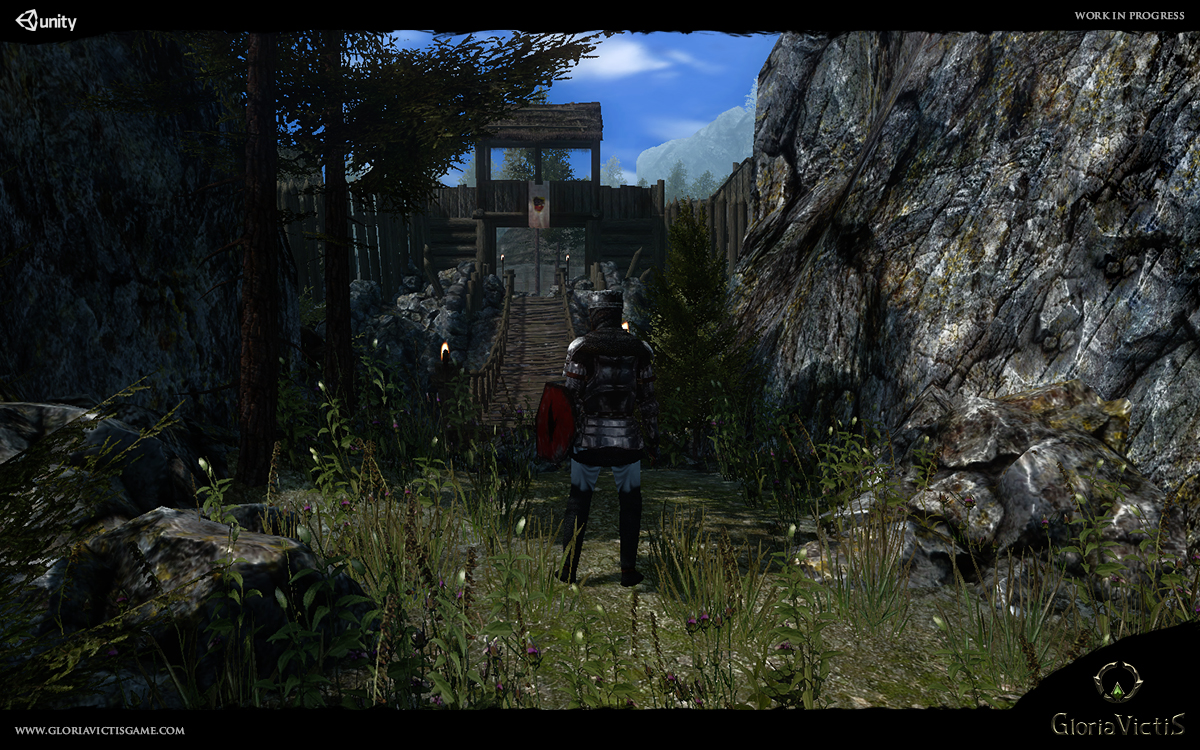 We would like to present you more important points from a long list of bigger and lesser progress :

Combat and character control
Made a dynamic character control which makes e.g. blocking at various moments to cause the shield's position different at each time.
Perfected animations of walking, running, sprinting, sneaking and the combat itself.
Polished the non-target combat system which is based on striking the target manually.
Finished animation sets for ranged weapons (bow).
Added character death and respawn system.
Refined following character's position by the server - you won't witness teleports anymore.
Completely rebuilt character's skeleton for the Mecanim system and customized whole equipment for the new skeleton.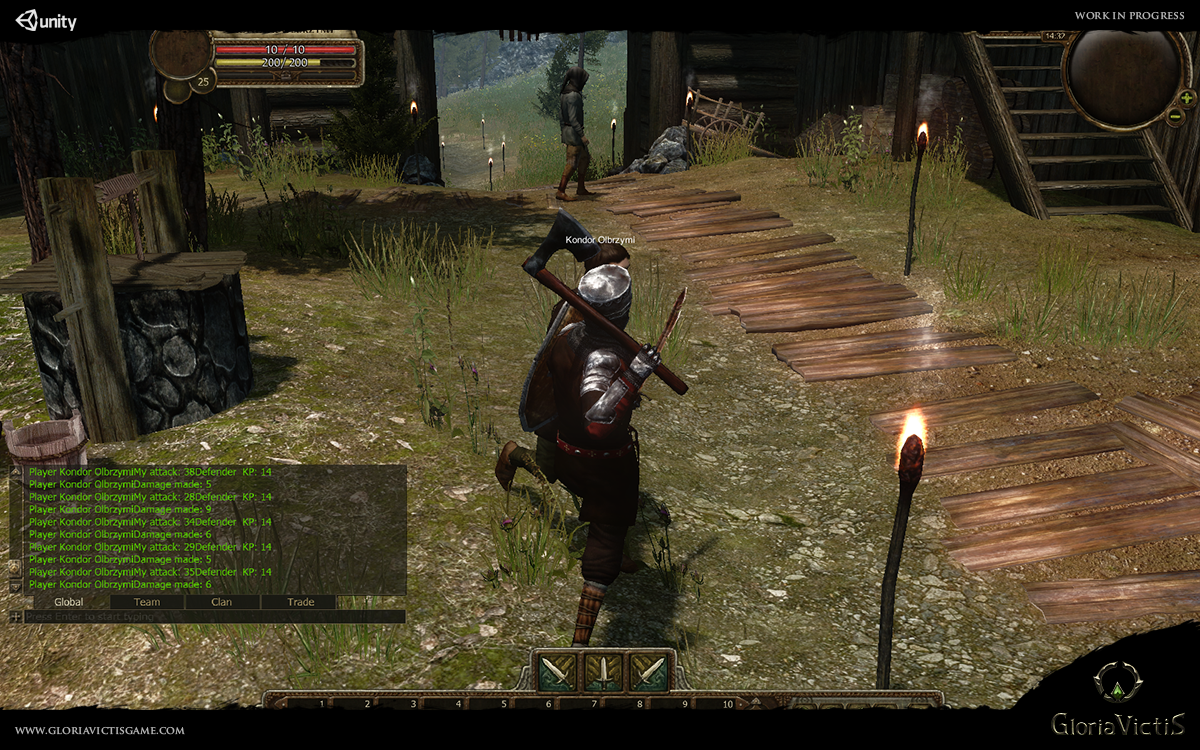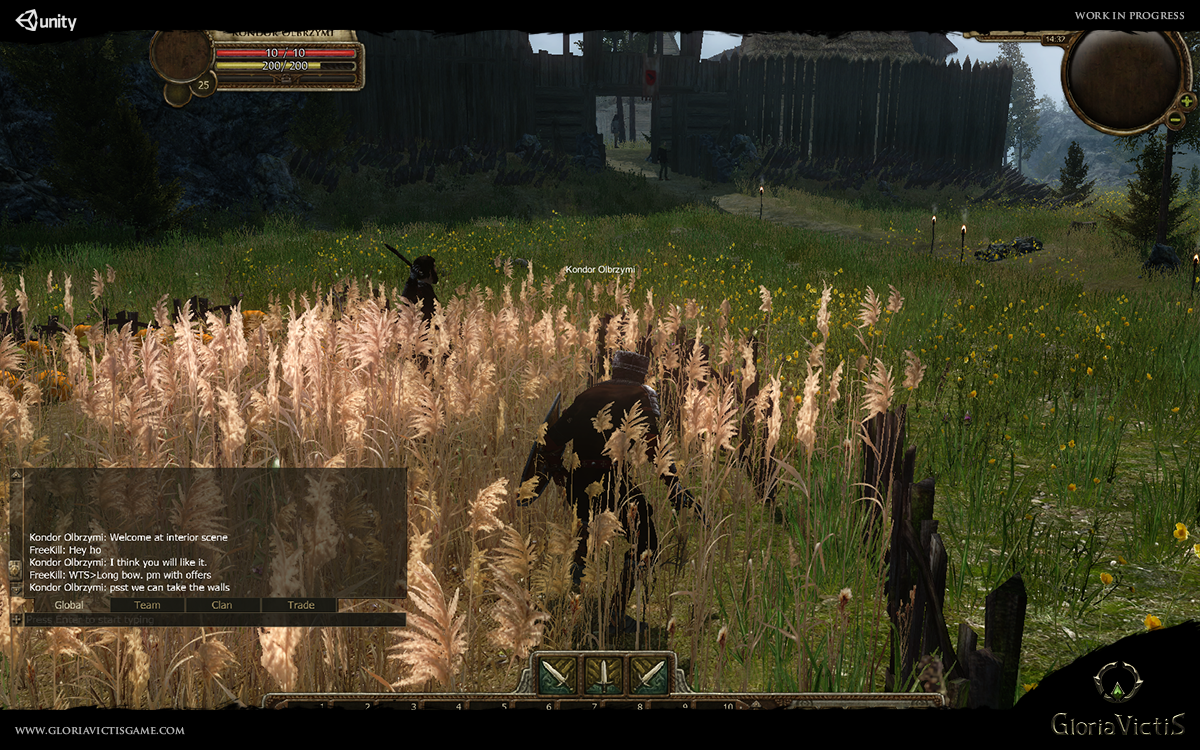 Game environment :
Created lots of appealing areas for pre-alpha, which will require the player to use reflex and will provide tons of fun. To get through them, you'll need to use the controller's every function, such as : swimming, jumping, sprinting, sneaking, etc.
Brought life to NPCs - now they have their own lives, they speak, maybe they even feel? We have made them some animation sets for their practical activities. They also have dialogues, so you can have a little chit-chat with them.
Finished the very first minigame. Want to know what it is? Let's say it was connected with ones of noble birth, where "all that matters in this game is good moves."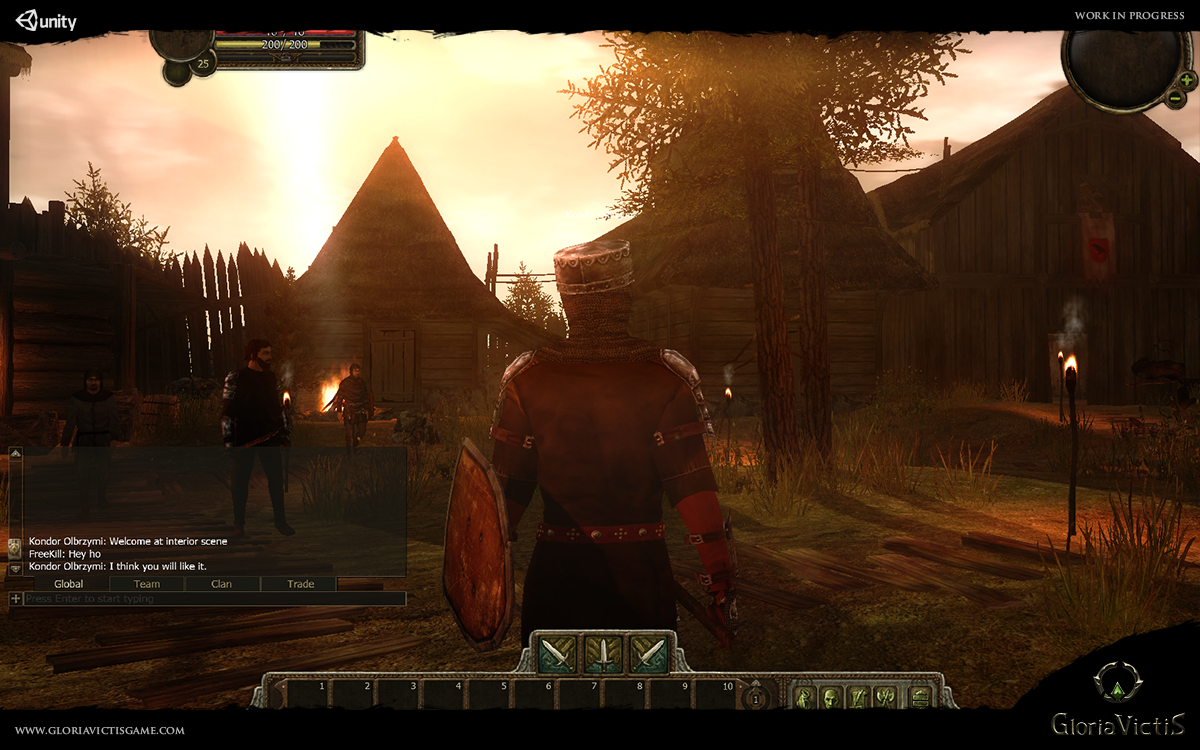 Databases :
Merged database system with the game.
Calculating the character's statistics based on attributes chosen by the player.
Brought in combat system which refers directly to the databases.
Began working on shopping system for pre-alpha needs.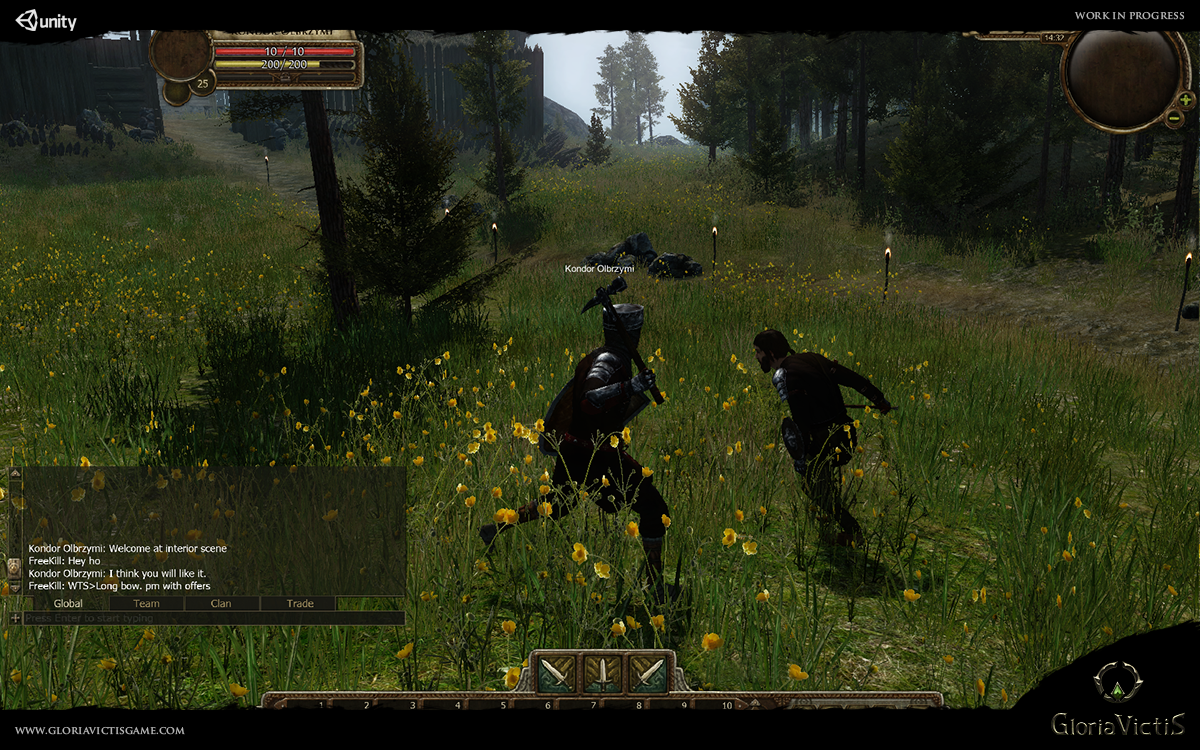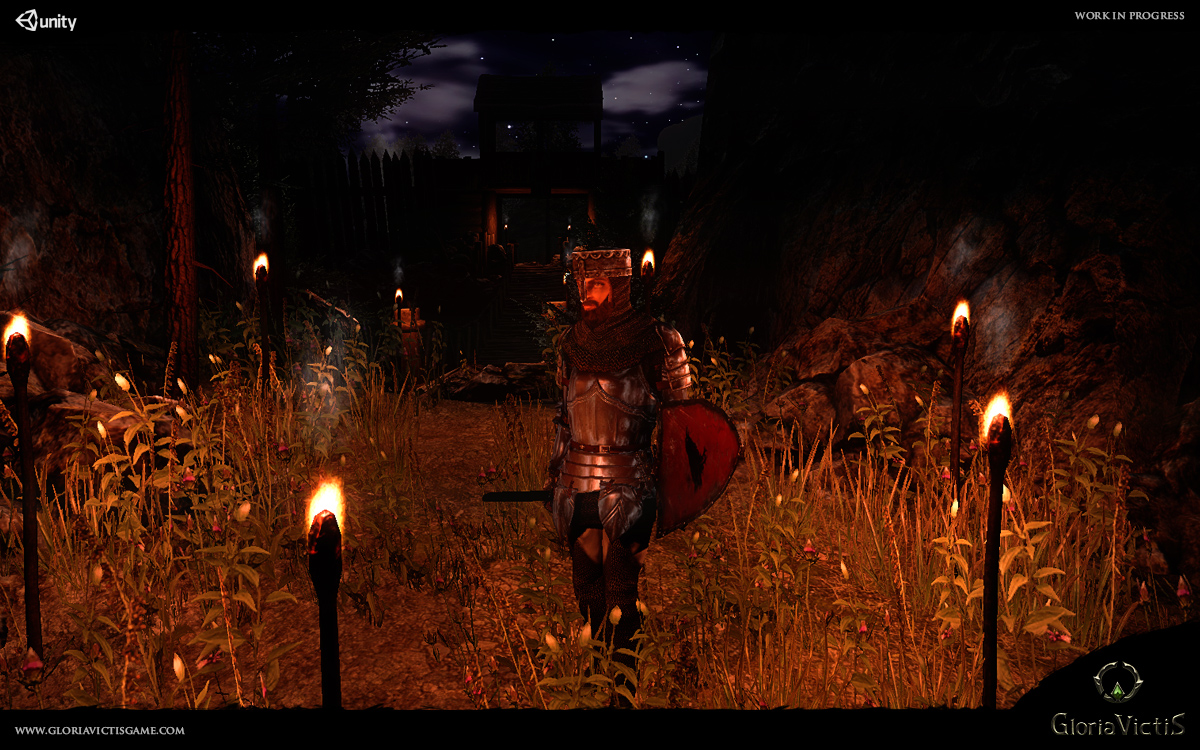 Interface :
Attached graphic and sound options choice.
Implemented a fully functioning chat which also supports combat notices.
Created a clear equipment GUI.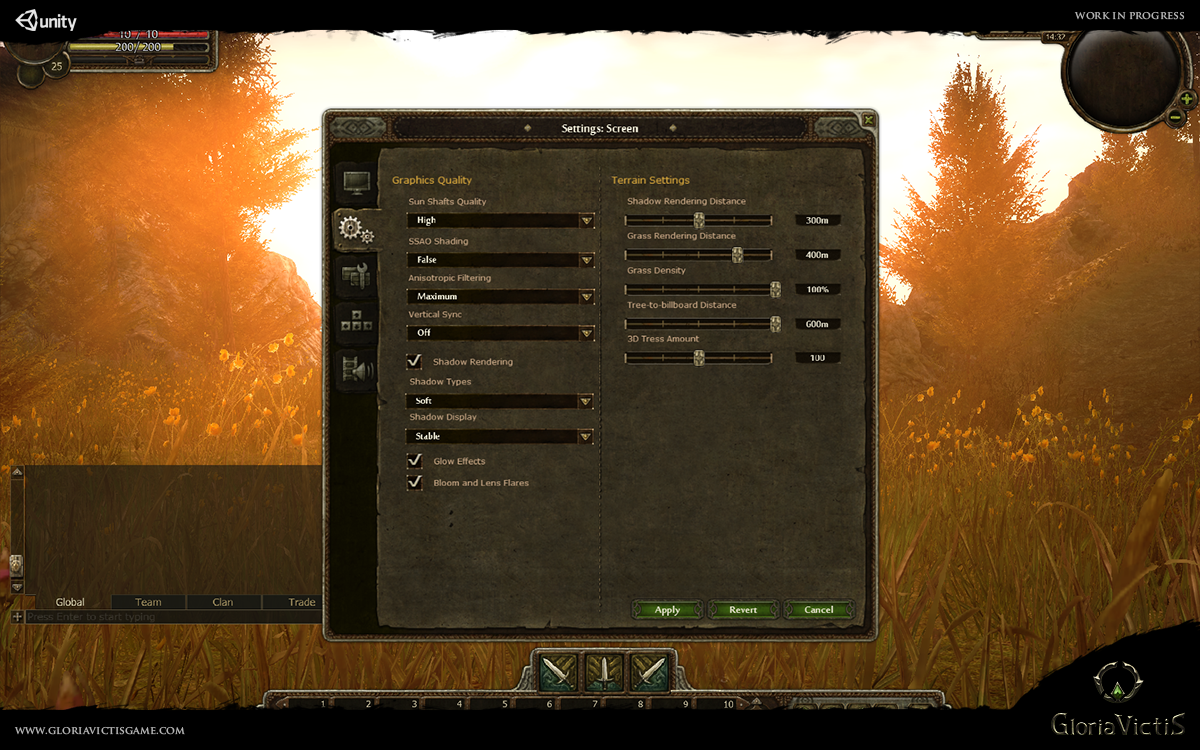 Graphics and quality fixes :
Improved the engine's performance.
Created interiors of buildings and prepared underground places for pre-alpha.
Controlled lights depending on current daytime; Fixed weather and climate.
Modified hair shaders - now they are all shiny and beautiful, because you're worth it.
Added HDR and SSAO effects, known from many top-notch games.
Polished the character's model, added skin's graphic effects.
Perfected the equipment's quality - it now has more details and graphic effects.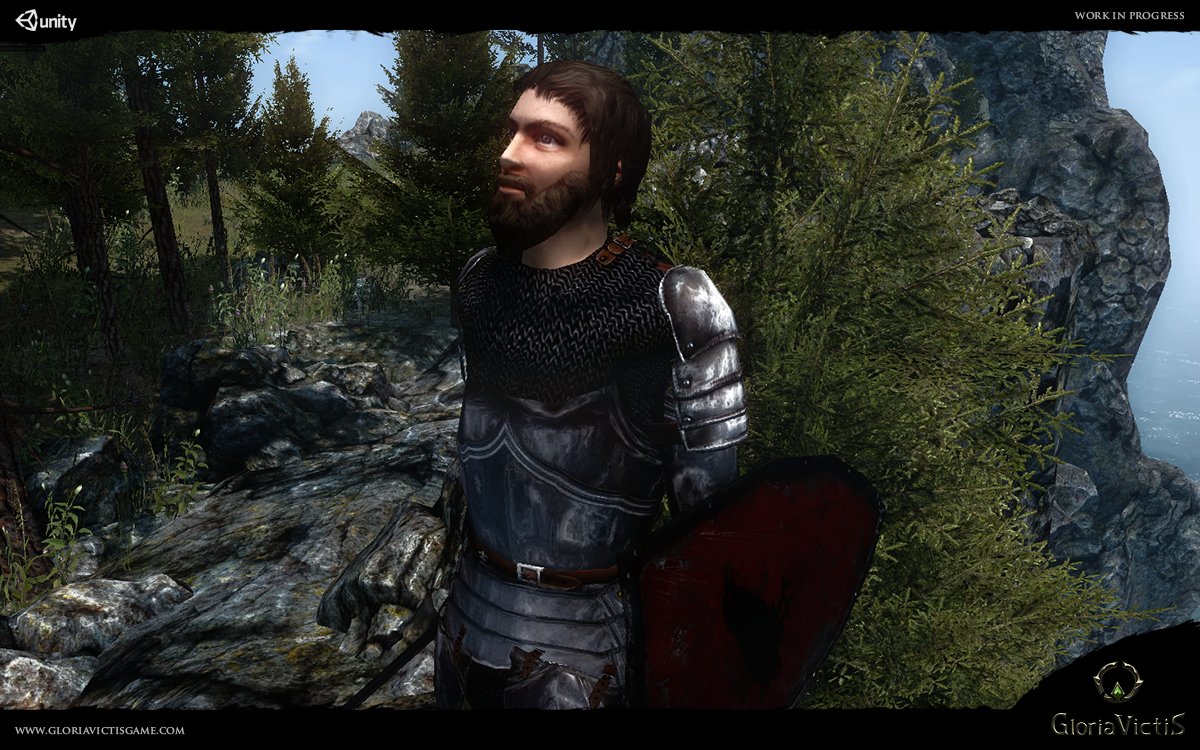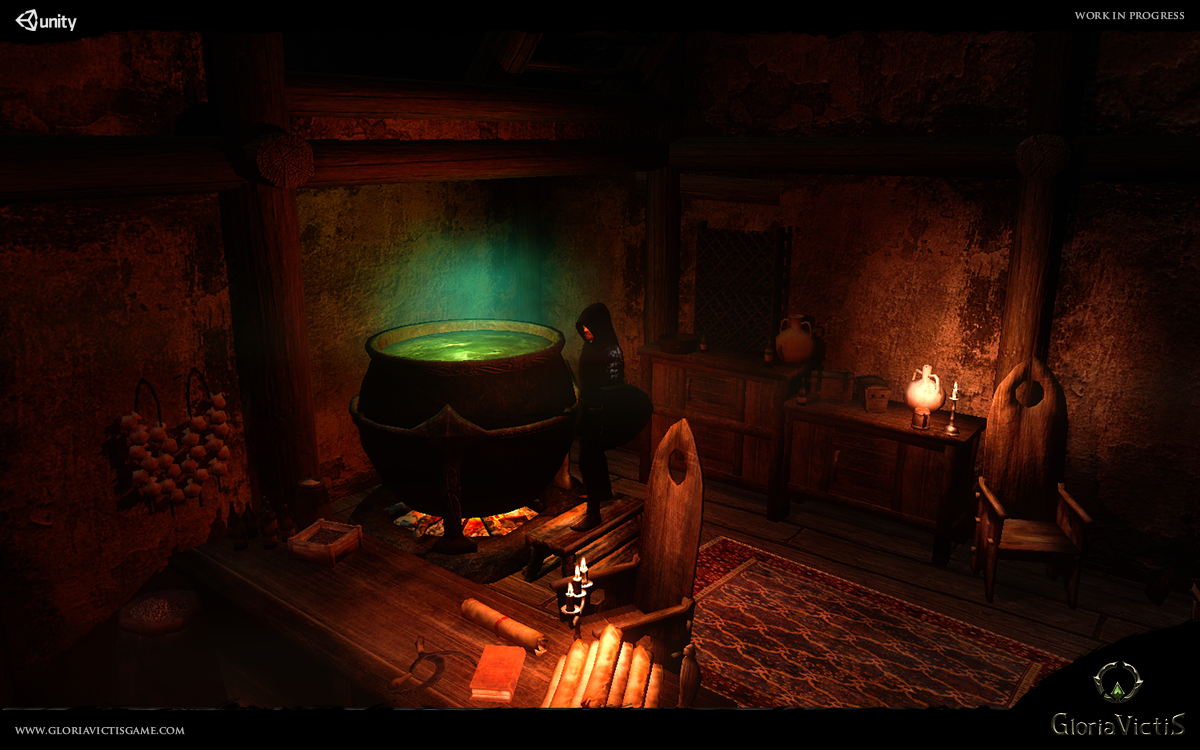 Our team is growing constantly bigger, there are more and more experts which lets us work on many systems simultaneously.
We also remind you about a cosplay contest that's being held on Facebook, in which you are able to win pre-alpha access keys!
In March, you can meet us at two events listed below :
Game Developers Conference - Our representative - Brittany DuCrest will be at your service during GDC, which will be held in San Francisco on 27-29 of March.
Pyrkon - Fantasy festival, being held in Poznan on 22-24 of March.
Our team will have its own stall, where everyone can play the pre-alpha version of Gloria Victis.
We really encourage you to take part in the events above and meet us there!