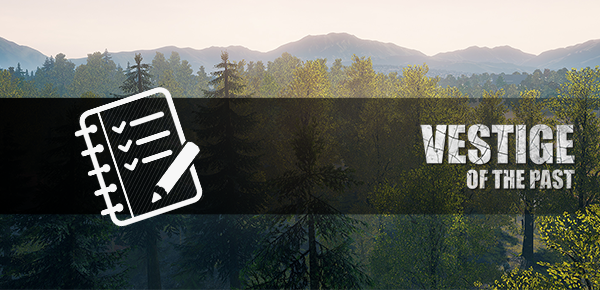 Pre-Alpha will be the very first testing phase. There will be no story and no physical character, meaning you won't see it anywhere, apart from his arms.
The map will have a poor district of the city, forest reservation and fields. In the fields, you will stumble upon a petrol station where you will be doing your shopping. Fast food stand will be placed in the poor district and you will be able to test out its gameplay there. An apartment will be not far from the fast food. You will also find a small garden near the farm, where you will grow some healthy fruits and vegetables.
The world will be roamed by:
3 different characters,

6 different animals,

2 different cars,

A bus that will have its own route and schedule.
In the background, there will be countless objects, among which there are 100+ usable items like food, drinks, clothes or kitchen equipment.
You will be able to test all the stats that affect your character - hunger, thirst, temperature, poison, alcohol and what we temporarily call awesomeness - the thing that mirrors your status in the society. In sandbox, it will be basically your level. The higher the level you will be, the more things you will be able to do.
We are working on 6 short and basic quests for the Pre-Alpha, just to test out functionality and to give you a sort of a tutorial. Don't expect anything elaborate at this stage.
Additionally to all these features, we'll have day&night cycle, sleeping, trading and simple clothing system. Basic sound effects and background music will be included.
Once again, this version will be for enthusiasts only! Look forward to it only if you expect crude, buggy and basic game in its infancy. Or if you want to support us and you don't really wish to try the game at such an early stage.