Hi everyone! We're excited to announce that our first pre-alpha demo will be released in two days! It will be available for download through the remainder of our Kickstarter campaign!
Obviously, we're very early in development, and the demo is not meant to reflect how the game is going to be in its final state. We decided to focus on showcasing the gameplay mechanics and the unique aspects of this game. It is our first demo, so there probably will be bugs here and there, and things won't be perfect. But hopefully, it will help people get an idea of the potential of this game, as we're having lots of fun developing it and believe it's going to be great!
A number of people have contacted us specifically about WMPT's availability on Linux or Switch. We apologize that this demo will only support Windows, but the final version of the game will support Linux, Switch, Xbox One and PS4! To help set appropriate expectations, we summarized what is included in the demo and what is not in the table below.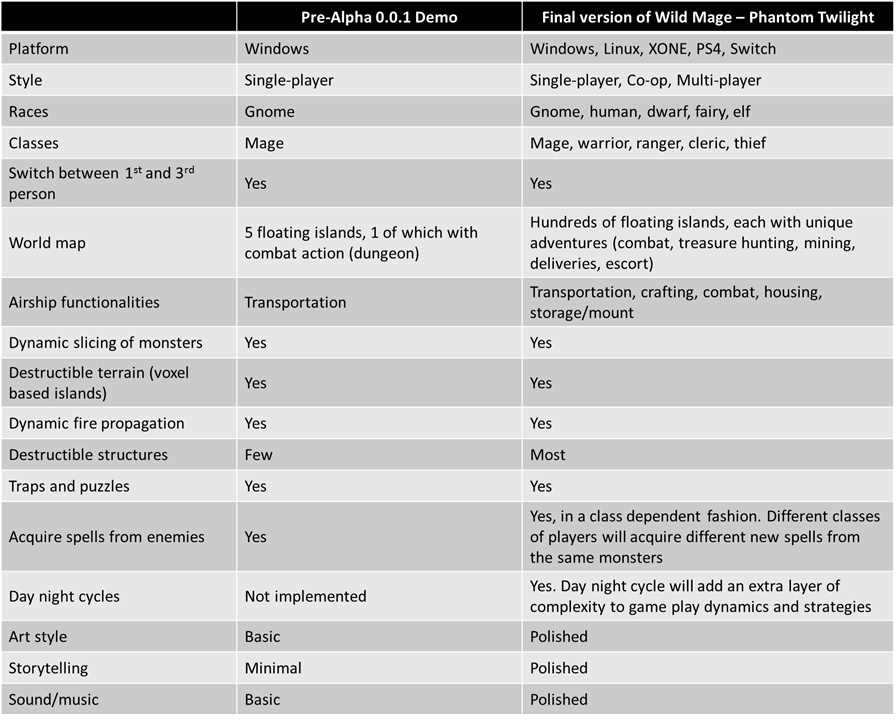 We'll be updating in two days with the link for download!