While we at PiratesAhoy! have started to move ahead into the future with the development of our own, fully new game Hearts of Oak: Conquest of the Seas, that does not mean that we forgot about the past. There is still a lot we can do with that good old Pirates of the Caribbean modpack of ours!
As such, Build 14 Beta 2.3 is now available as a Light version to be installed on top of the original Build 14 Beta 2.1 Full. It offers vastly enhanced game stability, amazing new ship models, improved sail selection and much, much more! Read on for an overview of the main new additions.
Frigate "Rossiya", 1728
aka. Hearts of Oak: Conquest of the Seas preview model
Our historical research has uncovered that the unmodified game's Frigate model was based on a real-life ship, namely the Russian "Rossiya" from 1728.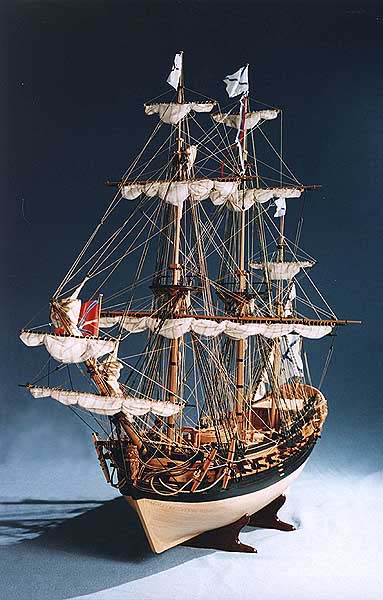 Not satisfied with the lack of detail and accuracy on the original version, Armada has undertaken a massive project to make a completely new replacement for her. See here the result!
This new frigate is now officially the most historically accurate model in the game and has a lot of special details, including an accessible and detailed Captain's Cabin and Cannons Deck.
She comes in several paint schemes, including the original game's livery, but also French, Dutch and Pirate versions.
This ship showcases the level of detail and accuracy that we're intending to accomplish with our new game as well. Don't forget: We're always looking to welcome more people willing to join our efforts!

Additional Model Work

PiratesAhoy! wouldn't be PiratesAhoy! if we hadn't ensured a whole lot more content for you to enjoy! And our latest release sure does deliver on that account too. For all those from the United States, here is the one and only USS Constitution with further improved detail and accuracy.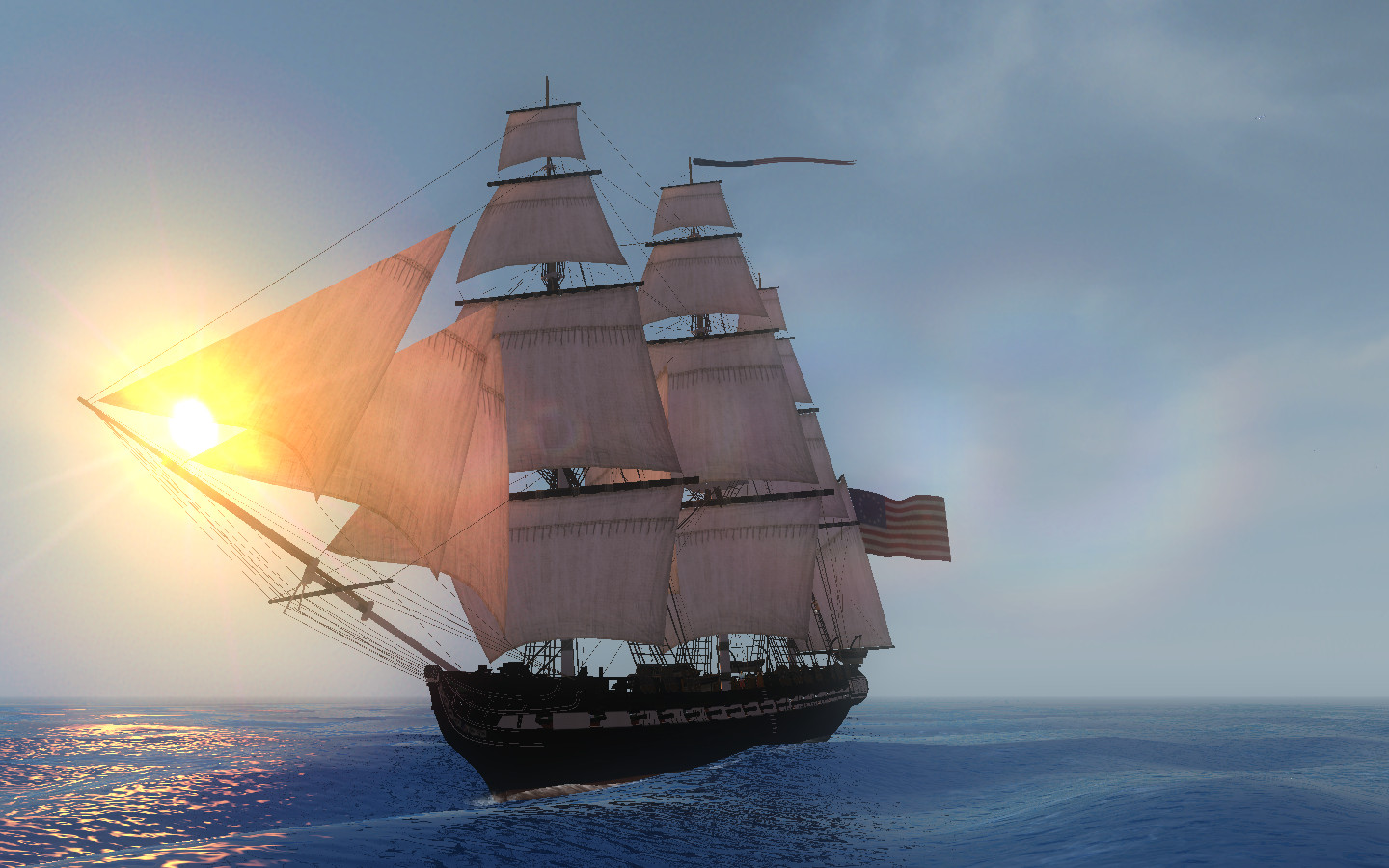 And more has been added, such as the oft-requested Trinity 2nd Rate vessel.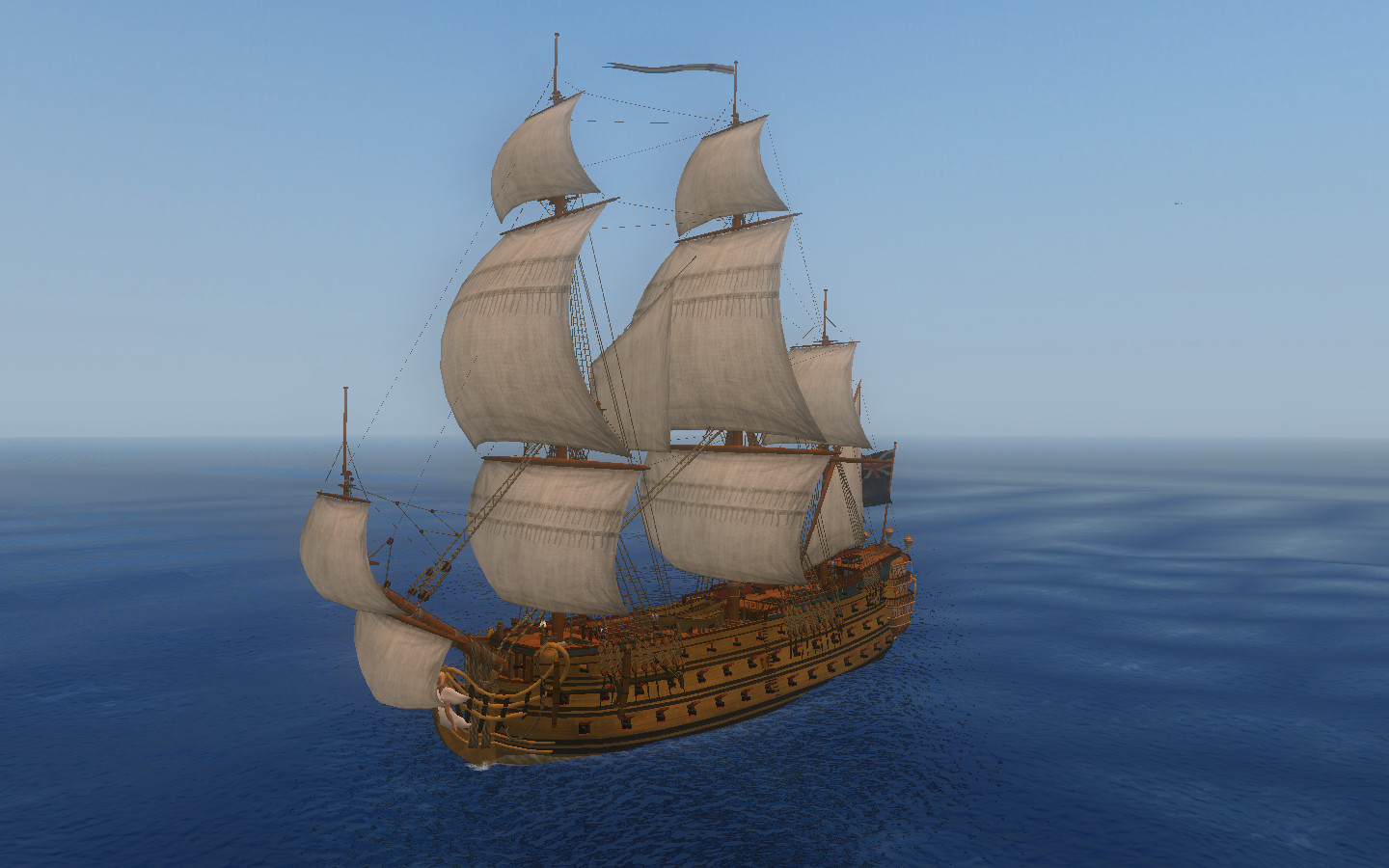 And two more of Captain's Armstrong's ships have also been included, namely the French Heavy Sloop of War 'Volage' in several national texture variants and the USS Essex.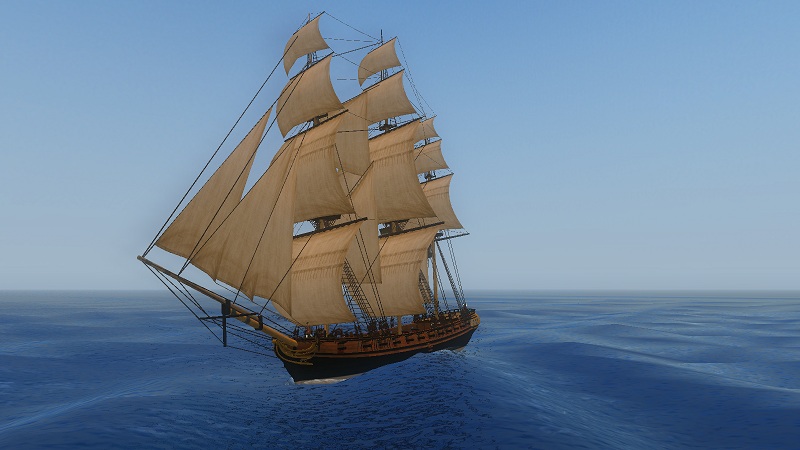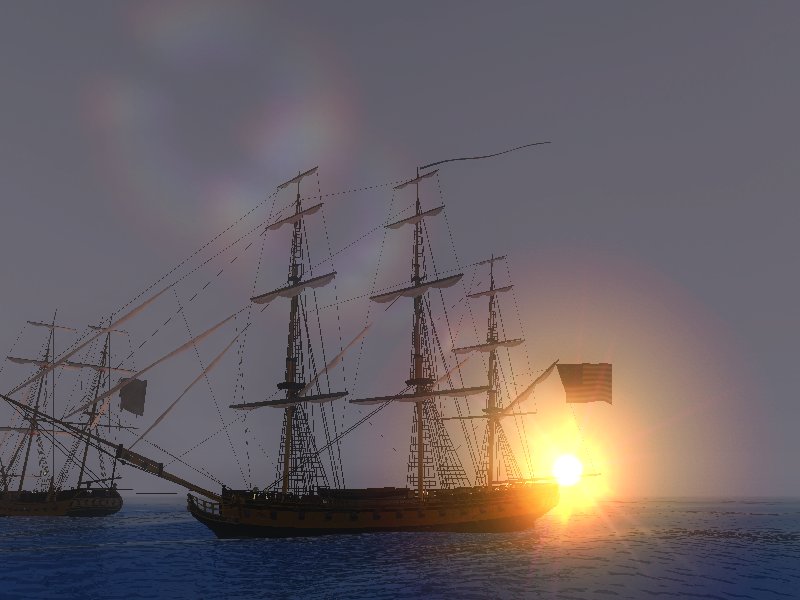 And as a nod to the original game's name, we have also been able to include the notorious Blackbeard from Pirates of the Caribbean: On Stranger Tides.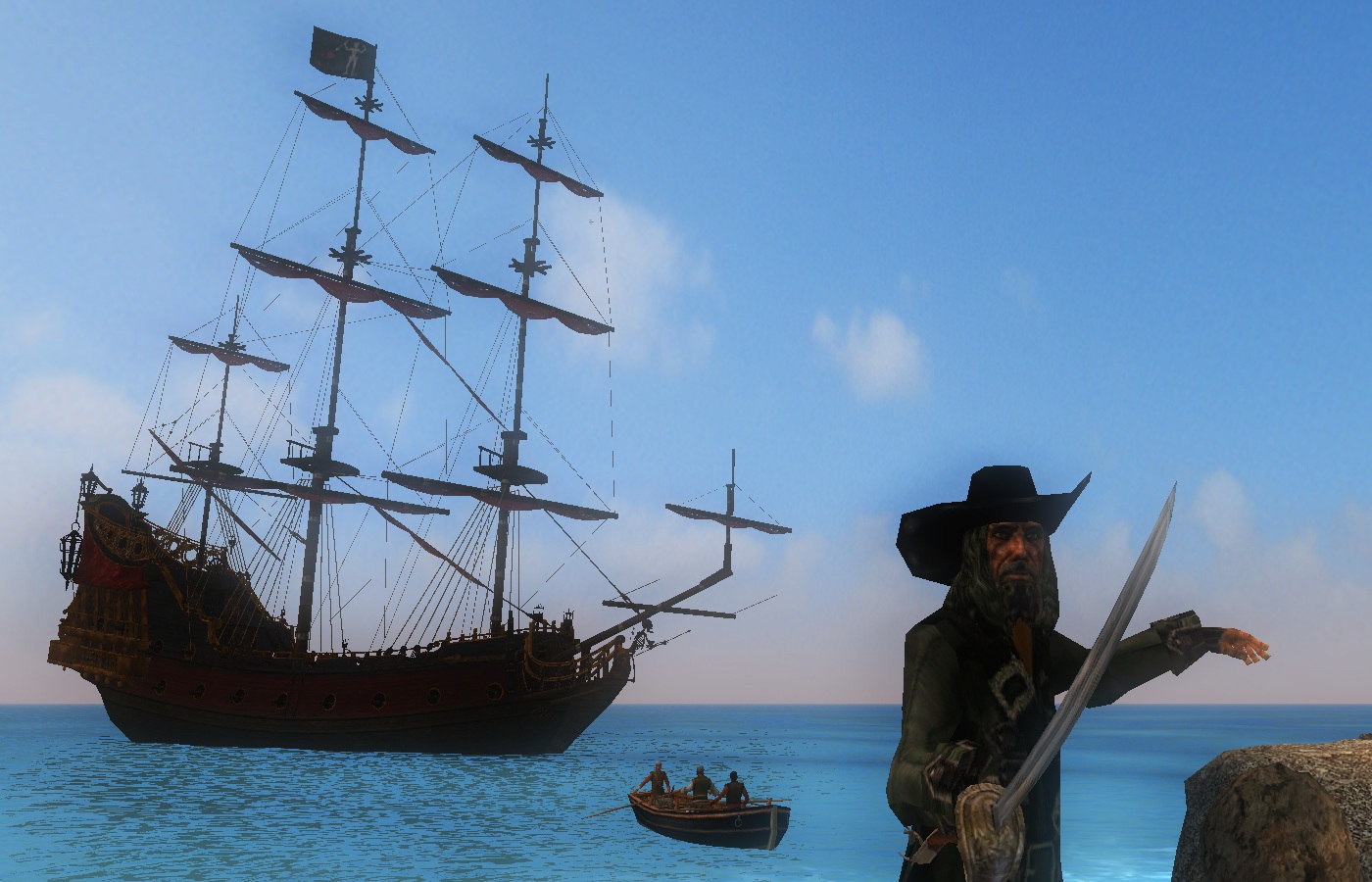 Further Content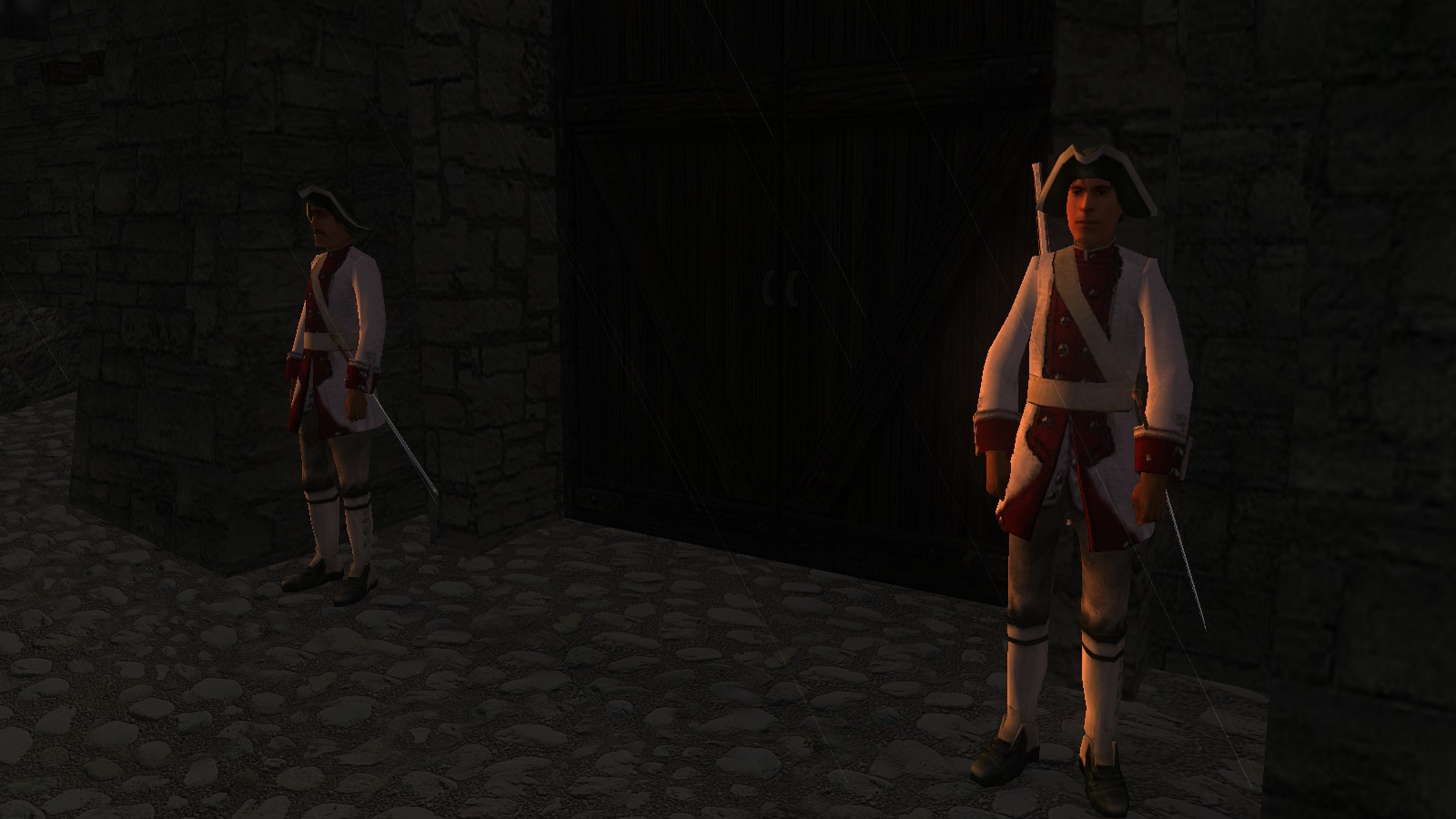 Additional work has been done on period-correct Portuguese soldier models, as well as an improved and simpler "Ship Tier" system to replace the old "Class" system. And the Sails code has been cleaned up, fixed and modified to ensure enhanced historical accuracy, as well as improved support for emblems. And of course there is more! Refer to "Build Info.txt" included in the modpack download.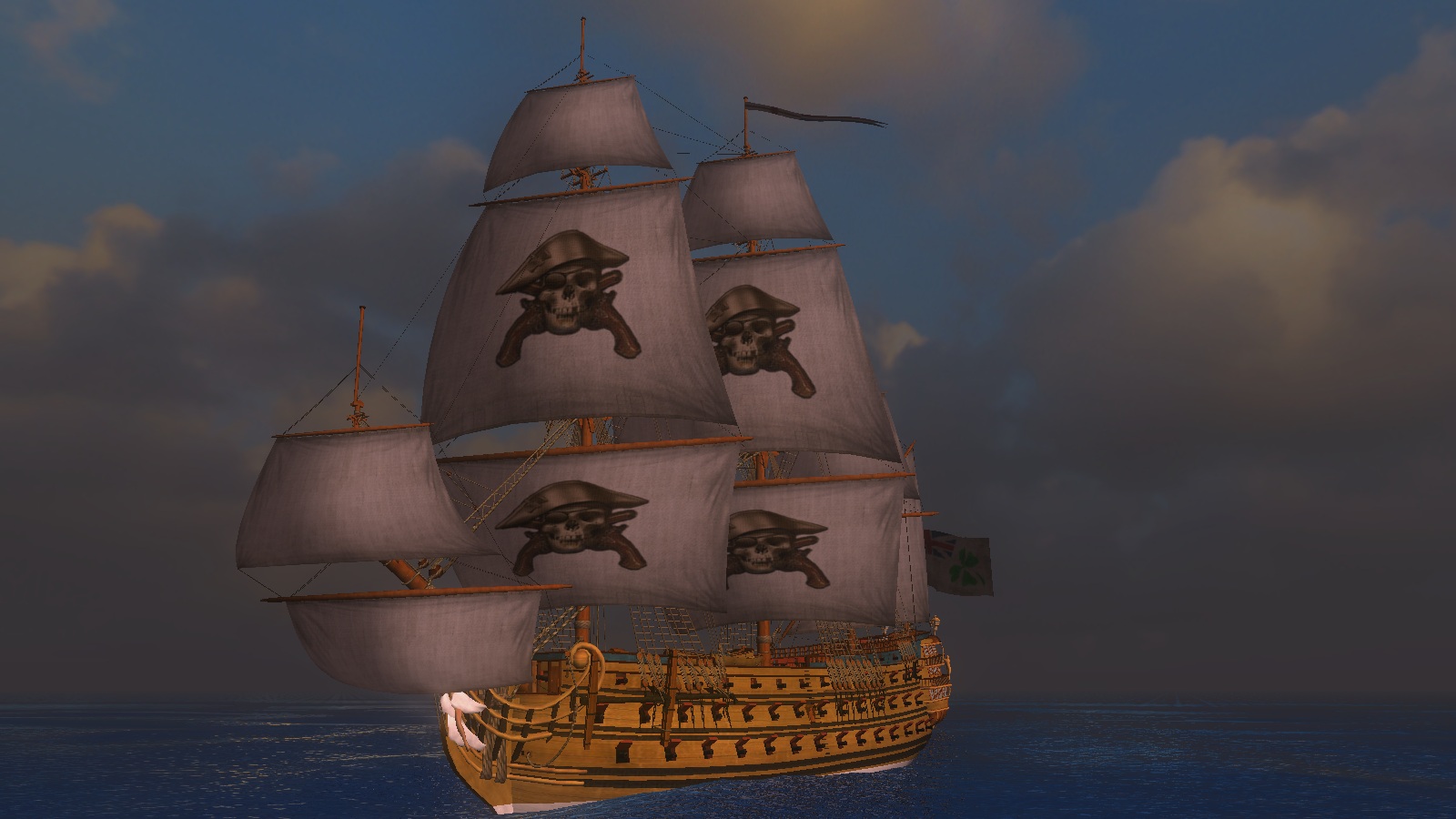 Improved Stability and Intel GFX Card Compatibility
Random crashes have been plaguing our game for quite some time, but the chance of those occurring has been massively decreased as per Build 14 Beta 2.3! We have this time ensured that all international game versions result in the same installed files. Additionally, complex work has been done on the DLL files by Amplificar to fix a Heap Corruption bug that caused the game to become more unstable as it progressed. In other words: This should work a whooole lot better!
Additionally, a new fix for Intel Graphics Card compatibility has been developed by Amplificar, which is now part of the main installer program. While the old SwiftShader fix caused very bad performance making the game almost unplayable, the new version maintains good performance at the expense of the sea not looking quite as good. But that is a small price to pay.