After a really long wait, I'm glad to announce the release of the first out-of-beta release of Portuguese Civ Mod III!
This patch adds an all-new Abyssinian civilization to the mod, with unique bonuses and gameplay! Their full outline can be seen at our official website and at the Civilization Outlines document, which is included in the mod.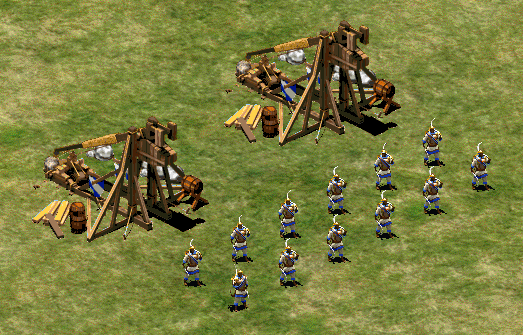 Another new feature introduced in this patch is the native integration with the UserPatch 1.5 weather effects, through the two new "Starting Resources" options: "Standard (Weather)" and "Standard (Night)". The former will apply to the match one of the three weather visual effects supported by UP 1.5: rain, snow or thunderstorm; and the latter will apply a nightly effect to the match, similar to the one used in the old Night Mode RMs!
Some graphical updates are included in this patch, too! The Otomi Warrior Mesoamerican Trade Workshop unit now use new graphics, made by Achesun, and the Mahout Lancer now uses graphics from Age of Empires II: Rise of The Rajas!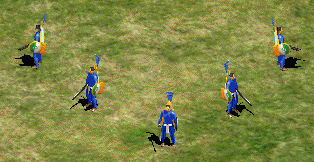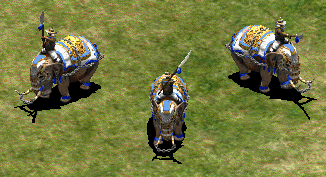 Last but not least, many bugs and balance issues have been fixed! Most notably, Renaissance Age upgrades have been added to all naval unique units, Heroes and Royal Guards now follow gather points, the Tech Tree displays information about all of the unit types and the game now displays a warning message when the build limit of a unit is reached.
We want your for PCM!
Even though now we are officially out of the beta stage for the Portuguese Civ Mod III, there is still a long road ahead for PCM, and we are looking for people who are willing to follow us through this journey:
Scenario Designers: As you might know, an unique campaign for PCM has been planned since its early releases, but such campaign has never been made due to the lack of scenario designers, and, so, I'm looking for skilled scenario designers which could help us develop the long-awaited Portuguese Campaign!
Wiki Maintainers: Even though PCM has a wiki, much work still needs to be made on it, and, therefore, I'm looking for people with writing skills and/or experience with either HTML or wiki editing to help us to improve the mod's wiki.
OST Composers: Everyone loves music, and so do we! Although an OST for PCM is not a priority right now, we are looking for someone which could either help us with that, or who would have the means to contact people who could work in that.
If you help with any of those items, just comment here or send me a PM!
Download
As usual, the patch can be downloaded at our downloads section!