As you may have noticed the OpenAL website is down for days and our Windows installer broke. Throw your rotten tomatoes at Creative Technology Ltd. and us for solely relying on them. Your only chance: try a current playtest and help us spot the bugs for the upcoming release.
Changelog
Bundled native Windows dependencies inside the installer.

Dropped out-of-the-box support for the Cg renderer for Windows. You can still download the

NVIDIA Cg Toolkit

yourself and place the DLLs in your OpenRA folder.

Added a switch for portable installation to the Windows setup.

Allow the AI to try and attack anything again as the proposed fix decreased performance.

Tanya can now only target infantry with her colts, not tanks and buildings.

Snipers can now target enemy oil barrels.

Removed C# 4.0 compiler features so you can build from source with solely the .NET 3.5 SDK.
Preparations
We are currently modernizing our deployment infrastructure and website: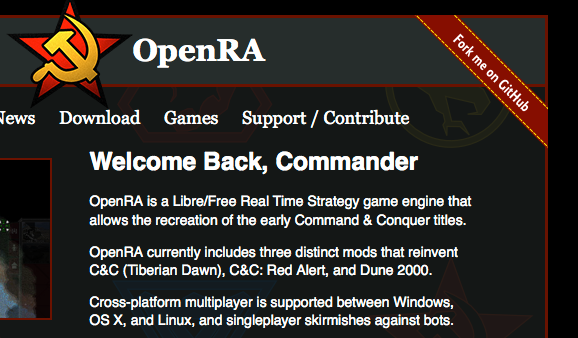 making download and installation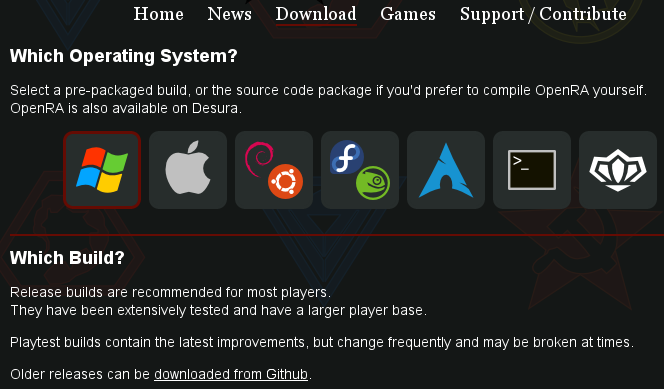 as well as finding games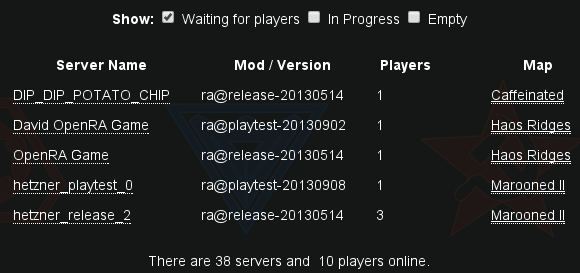 a lot easier.