Playing the Maori Part I: The Voyage
When building the Polynesians, the team decided to try out a lot of new concepts - some of which worked, and some of which we're still trying to figure out. We wanted to give you an overview of how each of these new concepts work as well as a peek behind-the-scenes at how we built those features. And there's no better place to start than with the Maori system of Aging Up: the Voyage.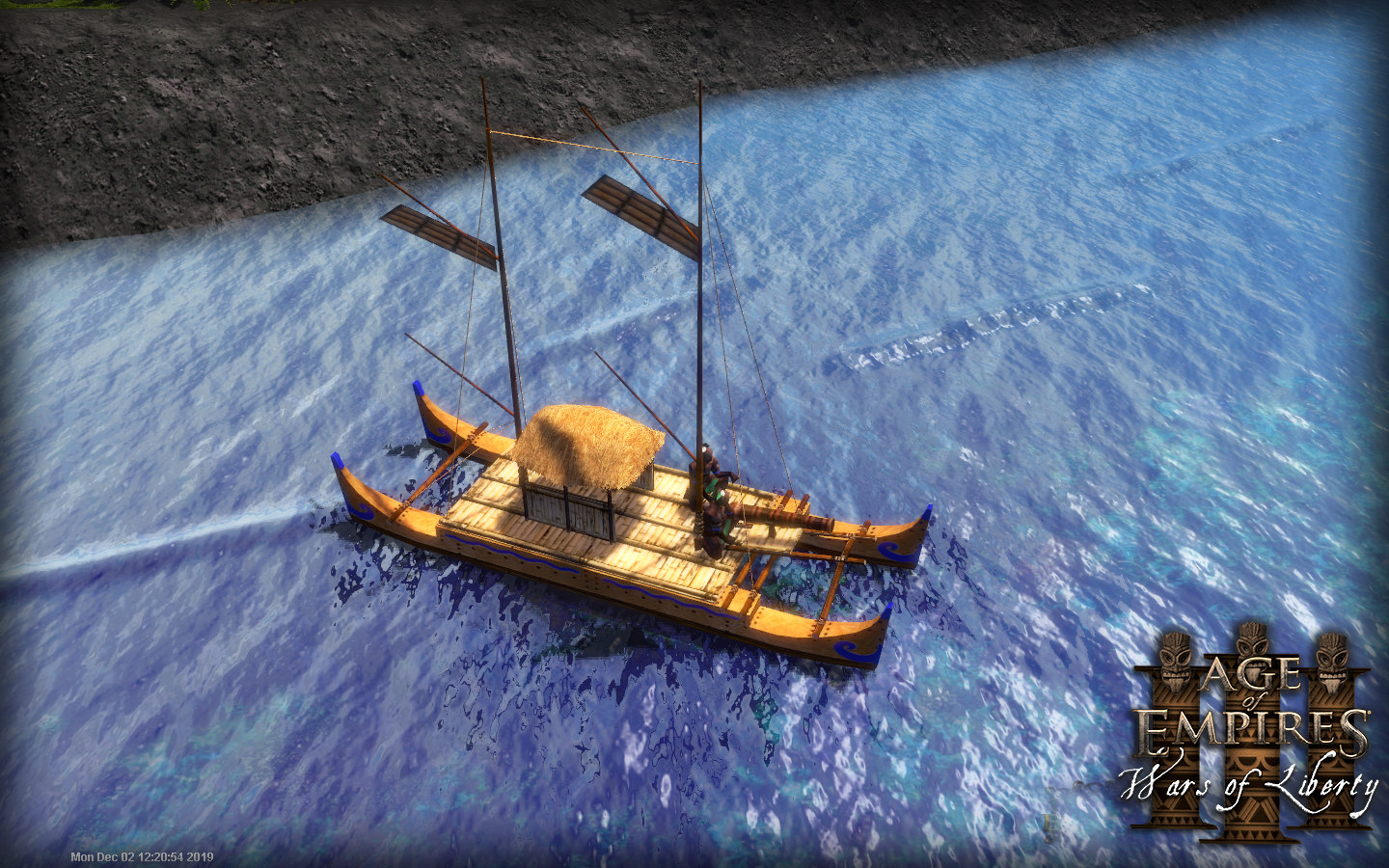 Bon Voyage
---

The Polynesian culture in real life was established by seafarers hopping from island to island, travelling further than any of their ancestors had done before and charting new territory. In much the same way, the Polynesian culture advances by sending its explorer to undiscovered destinations and returning with new units and resources. Much like the Latin Americans, Polynesian age-up options have varying costs and times, but instead of paying a higher cost for a quicker age-up, you'll be paying a higher cost and time to receive a much greater reward.

Homecity
---
Age-up options are based around distance from the Maori Homecity of Parihaka. In Age I, your options will be limited. You can take a short voyage to the South Island of New Zealand for a low price, but in return you'll receive no benefits. If instead you'd like to voyage further, your explorer can voyage west to Australia's east coast, or north to resource-rich Fiji. But be careful! Choosing an option in Age I locks it in future ages, so you may miss out on a greater benefit from visiting later. Since you're outfitting a boat for travel, Polynesian age-ups cost Food and Wood, and will only cost Coin if you're travelling a very long distance. There's a wide variety of gifts to receive from your new trading partner, from a few Sheep to a mine full of diamonds, an invasive herd of rabbits or even a pet Killer Whale!






Voyage destinations
As you advance in age, more destinations will become available, including the Chatham Islands, Tasmania, even South Africa, and one hidden destination you'll only find if you travel far enough. Some voyages can be expensive and time-consuming, but your explorer will always return with some resources from the new destination, and occasionally he'll be followed by more gifts from your new trading partner in the form of free shipments! These extra shipments will come in handy, as the Polynesians also have access to some double-cost shipments, that cost twice as much as a normal shipment in return for even larger rewards.