There's a ton of new features in this week's update, as right now we are right in the middle of our extra spooky Halloween Event. We have a leaderboard and players in the top 10 will get a free Cutthroat Steam key at launch, and on the topic of steam, Cutthroat is on it so make sure to add it to your wishlist! Plus a beta key giveaway is about to happen on the 4th so sign up to get a key.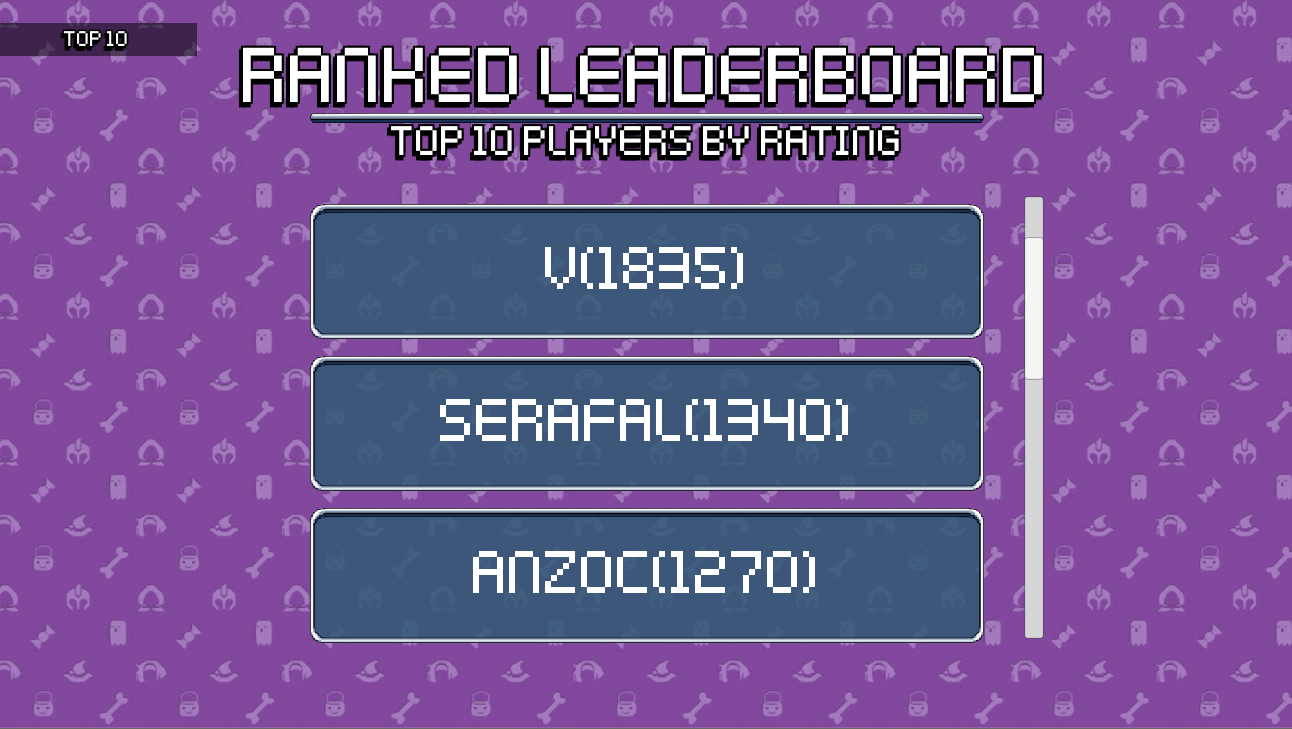 The event ends on November 6th but even if you don't make the top 10, all beta players who play during the event will receive a special spooky skin pack at launch. Right now to play multiplayer you need to join a room with other players. People are finding others to play with on the Cutthroat Discord Server so join the Looking for Group channel if you want to play online.
Going into more depth about the new features, we implemented a rating system for the online leaderboard. Currently it is pretty simple, you gain a set amount of matchmaking rating depending on what place you finish in. We plan to use a system based on Elo in our next update, but it will differ from a traditional Elo system because Cutthroat is not exclusively a 1v1 game since up to 4 people can connect to each free for all match in ranked. The idea of it is to consider each match as a round robin process between each of the players. For example, the player in second place out of four players is considered to have won an Elo match against the player in fourth and third but a loss against the player in first.
Another thing we have done is change the control scheme of the game. There used to be a 2 player keyboard setup, but it's gone now. Few people played two player on keyboard and it caused a lot of confusion for new players. A lot of players picked a character with the player 2 side of the keyboard when they thought they were picking for player 1. That issue is gone now so you will no longer have to control the UI with left and right bracket on your keyboard. Now it's easy: WASD or Arrow Keys to navigate, press 1 to submit, 2 to cancel, enter key to enter the game, and escape key to escape. But if you don't like the controls you can rebind them to anything you want.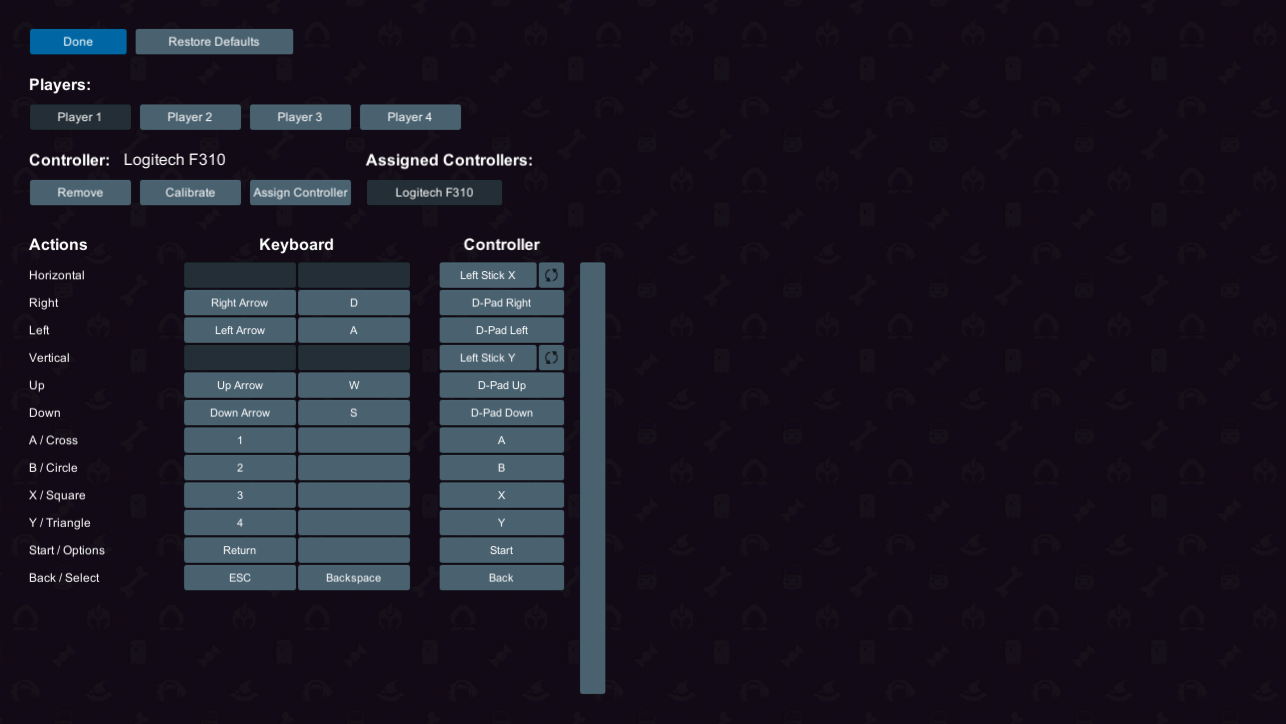 There's also new controller prompts to completely snuff out ambiguity in the game's controls.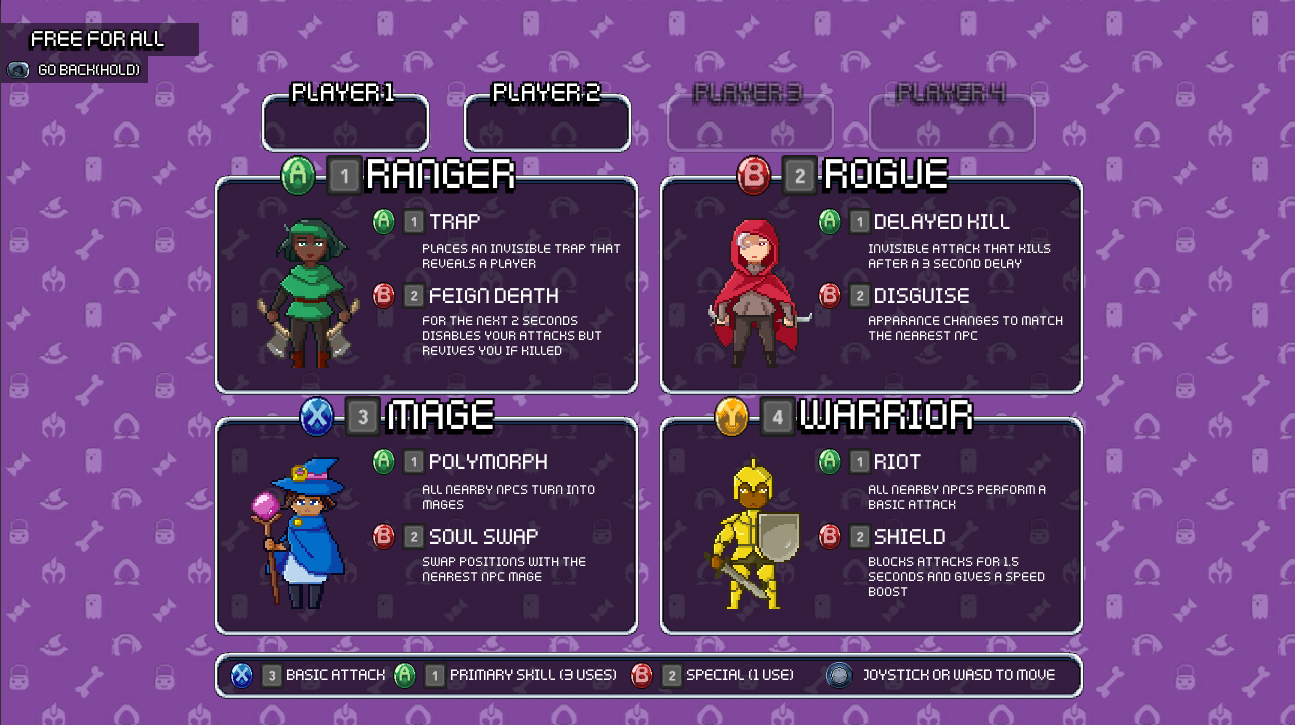 Before we launch the game there are a bunch of quality of life features we are planning to add and maybe some post launch surprises to keep it fresh, but for now why don't you try out the beta and the new cemetery map? Halloween has come and gone, but spookiness is forever.