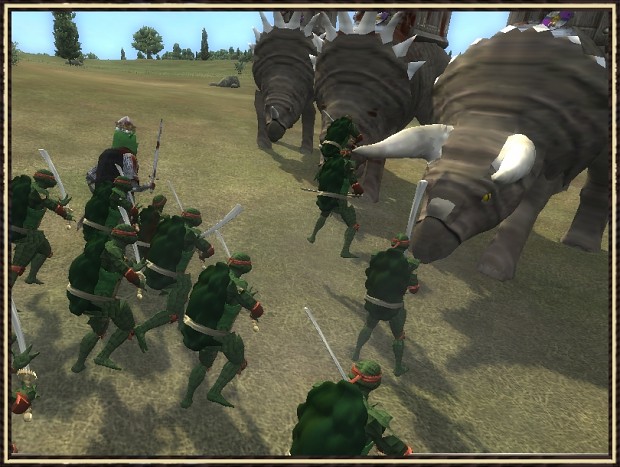 The following changes have been made since the first version of Planetwar Total War.
1. New Units: Ninja Turtles, Ceratopsians, Tribal Swordmasters,Incendiary Pigs, and Caballeros
2. Armor upgrades for Anubis and Cryptic Empire
3. Town upgrade bug fixed
4. New starting settlements for Klingons and Sauria
5. Leather Tanner and Blacksmith for Pyramid Culture (enables armor upgrades in campaign)
6. Kingdom of Daemos is playable.
7. Campaign map rebalanced
8. Traits added to all starting characters
Directions: You must first download Planetwar Total War, extract the .rar file and move the "Planetwar" folder into your mods folder. Next, download the Planetwar V2 Patch.rar file on your desktop and extract the files. Move the "Data" folder into your "Planetwar" folder and overwrite the existing files with the new ones. Open the "Planetwar" folder and double click on the "Executable" batch file to start the game.
Directions for Steam Users
The Kingdom of Far Far Away vs Humans by AguacateMorboso
(narrated in Spanish)