Star Wars: Rogue Squadron might be an old game to feature, but it is still one of the most highly ranked Star Wars games for its incredible gameplay. It was released for Windows on 3 December 1998, with a Nintendo 64 version released four days later. Although it was followed by two games for Nintendo Gamecube - Rogue Squadron II: Rogue Leader in 2001 and Rogue Squadron III: Rebel Strike in 2003, the PC gamers were left without any hopes for Windows version sequels. It may confirm the supposition that the first Windows version known as Star Wars: Rogue Squadron 3D was a side project and actually was ported from the original Nintendo 64 game by two LucasArts interns.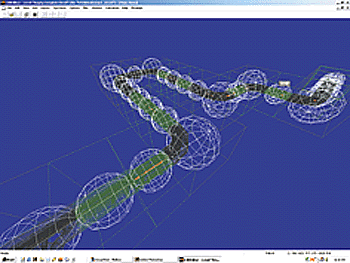 The advantage of Windows version is that it would allow creation of mods, but unfortunately there was not any tool available. There were some developments around understanding the game data structure and modifying the game settings and all available utilities are now hosted at Secrets of Star Wars: Rogue Squadron. Since the game was getting quite old an idea for a petition for making the game level editor public arose among the fan community. The original L3D in-house level editor by Factor5 was used in development of the sequels, but it was already slightly out-dated and a new tool was to be development as a substitute. So, Star Wars: Rogue Squadron 3D Editor Request petition has been started on 23 March 2009:
Dear LucasArts and Factor 5, We are a group of enthusiastic fans of your great PC platform computer game... Unlike some other Star Wars games there is not any tool available which would let fan community to expand the game by developing additional levels and modifications... Therefore we ask you to release freely the Star Wars: Rogue Squadron 3D level editor. It would allow us to use our creativity to revive the game and expand it with fantastic add-ons...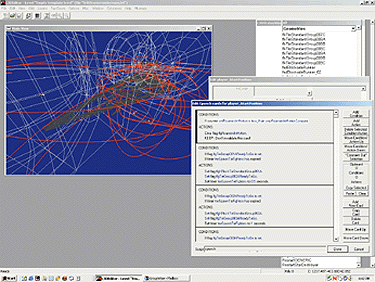 The irony is that ten years after the Star Wars: Rogue Squadron has been apprised by all critics and won several awards, its developer Factor5 experienced deadly hard times and recently was officially closed. So it is a high time to join the forces for getting the original game editor, open doors for fan creativity and give a second birth to this Star Wars arcade game classics.
You can read the full text of the petition here: Petitiononline.com Please read it, sign it and spread this around. Join us! We need you now!
References:
Postmortem: Factor 5's Star Wars Rogue Leader: Rogue Squadron II by Thomas Engel, Gamasutra, 1 May 2002, Gamasutra.com
Star Wars: Rogue Squadron 3D on Wikipedia En.wikipedia.org