Hello dear watchers! Today I'll show for you a tiny Project Evans update, showcasing 1 new model and 1 remodel.
GLA's Light Helicopter "Snake"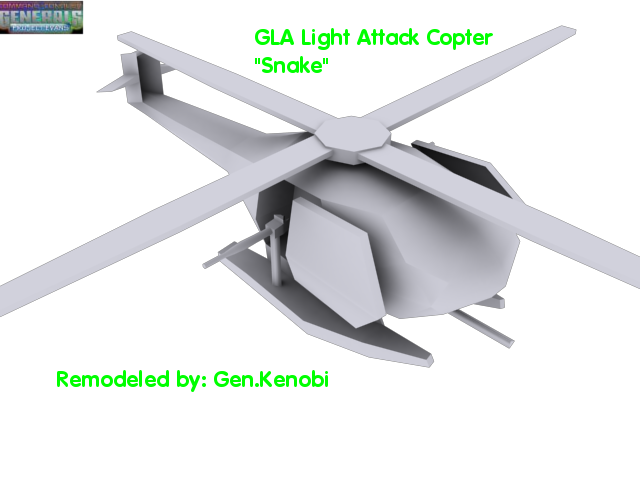 Modified Civilian Copter. GLA gots on air in the first time. Is obivious they kidnaped pilots to help in the training of the "Aces" of GLA air force. The results may be a little crazy, but effective.
Armed with 1 Cannon and 2 Machineguns point 50 , this Copter can easily take down enemy infantry. It also can carry 5 warriors onto the battlefield, performing something called by themselfs the Snake Atack.
China's KH-Han965 "Vindicator"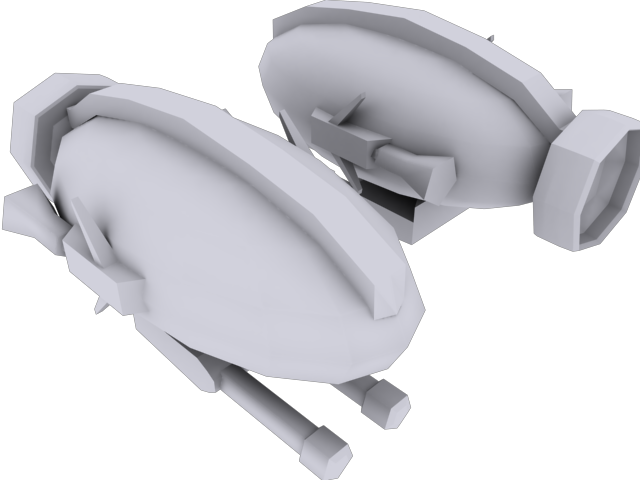 For Nuke General only. This big airship is armed with 2 extreme-long range Nuke cannons, firing shells at long distances. However it's slow and cannot atack too close. The vulnerability agaisnt AA, made General Kwai request a improvement on it's armour. So keep it under heavily protection and make sure you destroy the enemy defences before they shot you down. You will not want this big airship falling out the sky, burning and destroying your own units.
Model by: Gen.Kenobi
Textured by: N/A
Thanks for the atention and have a nice day,
-Gen.Kenobi out.
Project Evans Mod leader