We've shared with you before that we're in talks with several developers regarding the console versions of My Time at Portia. Well, today, we're happy to announce that Team17, the publishing label renowned for the Worms and Escapists series, Overcooked and many more great games has agreed to partner up with Pathea Games to bring My Time at Portia to PC and consoles worldwide!
Yep, the console versions are not stretch goals! Team17 will bring their many years of expertise to help us bring My Time at Portia to console and ensure the highest quality possible for gamers across multiple platforms.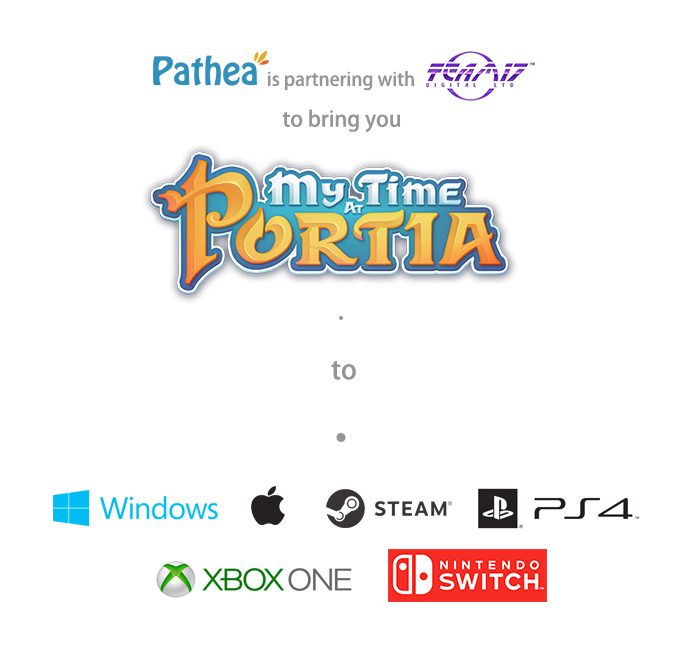 What does this mean for the Kickstarter? Well, no money exchanged hands and we're still funding our own game. So we still need this Kickstarter to be successful and to raise as much as possible to ensure that we have the right developers to allow us to hit all of our design goals for the game.
So what does this mean for the game? Well we now have a partner that's well known and well versed in working with the media and key influencers to help us build awareness and a community. With Team17's help, we hope many more people will find and enjoy My Time at Portia. The game is a labor of love for the team at Pathea Games and we are thrilled to have a partner on board who can help us realize its full potential.
Our heartfelt thanks to everyone who has pledged to join us on our journey so far and we hope many more will do so as we head towards the final days of the campaign!