It's been a few weeks and the Screenshot Competition on ModDB has ended.
I deliberatly avoided mentioning it but the producer of the best screenshot will get a sneek peak at PTV's 006 release.
Technically, the winner *should* have been this image: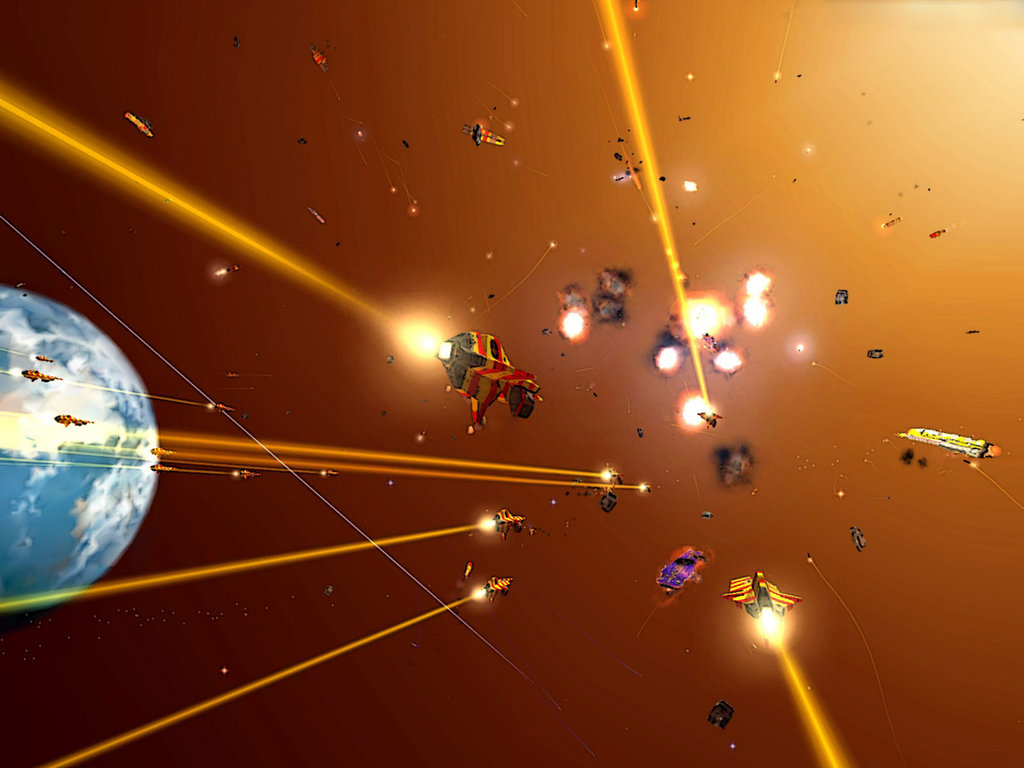 Title: Taiidan Strike
Description: Taiidan Loyalists engage Hiigaran 12 fleet.
Submitted by: Sinigr
But he's already in the development group so we're defaulting to the next:
Title: The Keepers attack!
Submitted by: Pegman
Of course - he's in the dev group too!
So... the official winner of the contest is:
Drummroll...
Title: Vaygr carrier at the galaxy core
Submitted by: Remco17
Congratulations!
There were also a few late submissions to the contest which I will be showing in future just for the sake of displaying images not taken by the development team.
Phew - so that's out of the way. What else is there to talk about? Simple:
The future of Path to Victory
It's been a good 7 months since I first began working on PTV. A lot has changed since them. A simple kitbash mod turned into a fully fledged mod designed to bring better gameplay, new races and of course new functions into a now slowly aging Homeworld 2 engine.
I learned a lot over those months. When I started out I had virtually no clue how to go about developing a mod. I had no skills in any of the areas you really need to mod HW2: Modeling, Texturing, Animating, Scripting.
By now I've managed to establish a fairly stable basis in all of those areas and what started out as simple kitbashes have become entirely unique models.
The addition of IPS to the team changed a lot. His 2D art skills are invaluable to me as I am incapable of that sort of work. Furthermore he has helped me in a number of ways throughout the development. Be it moral support, fixing things I never got around to or whatever else it might entail.
The PTV development team has grown slightly with Pegman providing a valuable sounding board for many ideas and the wonderful ability to proof-read my horrible english when it comes to manuals and so on and Sinigr making some great maps that you can actually play.
Then we also have our current gameplay testers who have remained silent to the greatest extent but provide information internally as well as oppinions which really help along too. Thank you as well!
Finally, there's you all - the fans (sorry to generalize). Things go up and down and oppinions vary from topic to topic but this mod would never have become what it is now without people scrutinizing or praising it in some way or another.
Without a fanbase interested in playing a mod - well, what's the point?
But down to what you're really interested in:
The Future
Alpha 006 will be coming out soon(ish). This could be the end of august or the beginning of september. I don't have a really stable release date quite yet.
This will be the second to last alpha release.
007 will be designed to include all the changes we want in our beta - that means a full ship list for every race, a full research tree for every race and all the other little odds and ends.
After that we will begin beta testing with as large a community as possible with the hopes of ironing out the issues (balance, gameplay, bugs) that then remain ingame - and maybe fixing a few things that didn't make it into 007.
And soon after that I plan a final 1.0 release.
My goal is to finish Path to Victory. No, not as fast as possible but as complete as it can be. It is impossible to let a mod live on forever.
Eventually an end has to come about and my hope is that 1.0 will be the final milestone in path to victory's development. I'd like to present as polished a mod as possible. One which is fun to play and free of all the erros and bugs that might make you shy away from ever playing it.
And then?
Well, we'll see when we get that far.
Of course a news post like this wouldn't be complete without some news of what's been going on behind the scenses so: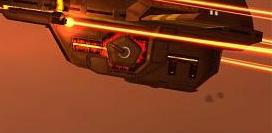 What in the wide world of space might it be...?