Dear Community,
we're happy to announce that we are releasing another update for your beloved TPC today. Even though nearly the whole team was in summer vacation, some of us kept on working and managed to pull this patch for you. It mostly contains important fixes that were reported by you after the release of patch 1.3.0. I.a. we've managed to fix the critical bug that could cause the game to crash if the Tau'ri were involved, and the issue that SG-1 was not appearing in the build menu any more. As a little bonus, we added some new engine sounds for nearly all ships to the game.

A complete list of fixes:
- The ground to space weapons are now working on the new map "The Might of the Asgard".
- The size of the Beliskner model was increased.
- Fixed a crash that was caused by the "Additional Fighters" upgrade in the Tau'ri starbase.
- The death animations of BC-304 heroes (Odyssey and Daedalus) disappear again.
- SG1 is buildable again.
- The smoke trail of the Aschen Fighters is not visible through solid models any more.
- The Ancient defense satellite on "The Siege of Atlantis" is attacking enemies again.
- The Sleipnir has a selection circle now.

Furthermore, we've also made some progress on the ground part. Just today, Origin finished two very cool looking new Wraith models. Can you guess what they are? A hint: They look kind of similar to each other and you've seen them before in a pretty early state. You'll know more soon...

Do you remember this concept art? In November 2014, we've presented this draft of a Goa'uld hover tank to you.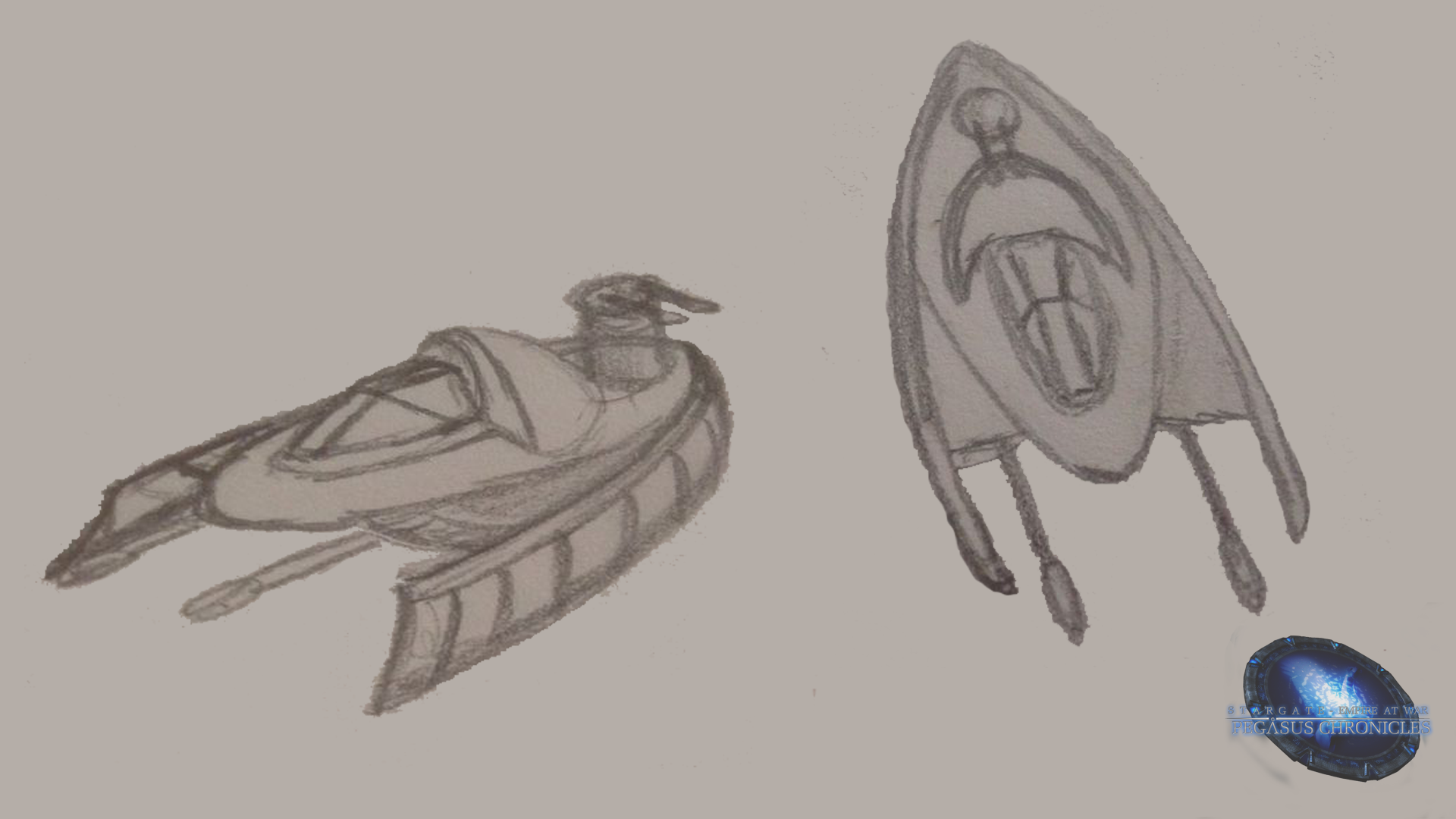 Our modeler Leie_Sistal collected your ideas and suggestions, and created a new model. Here you can see the unit being ingame for the very first time: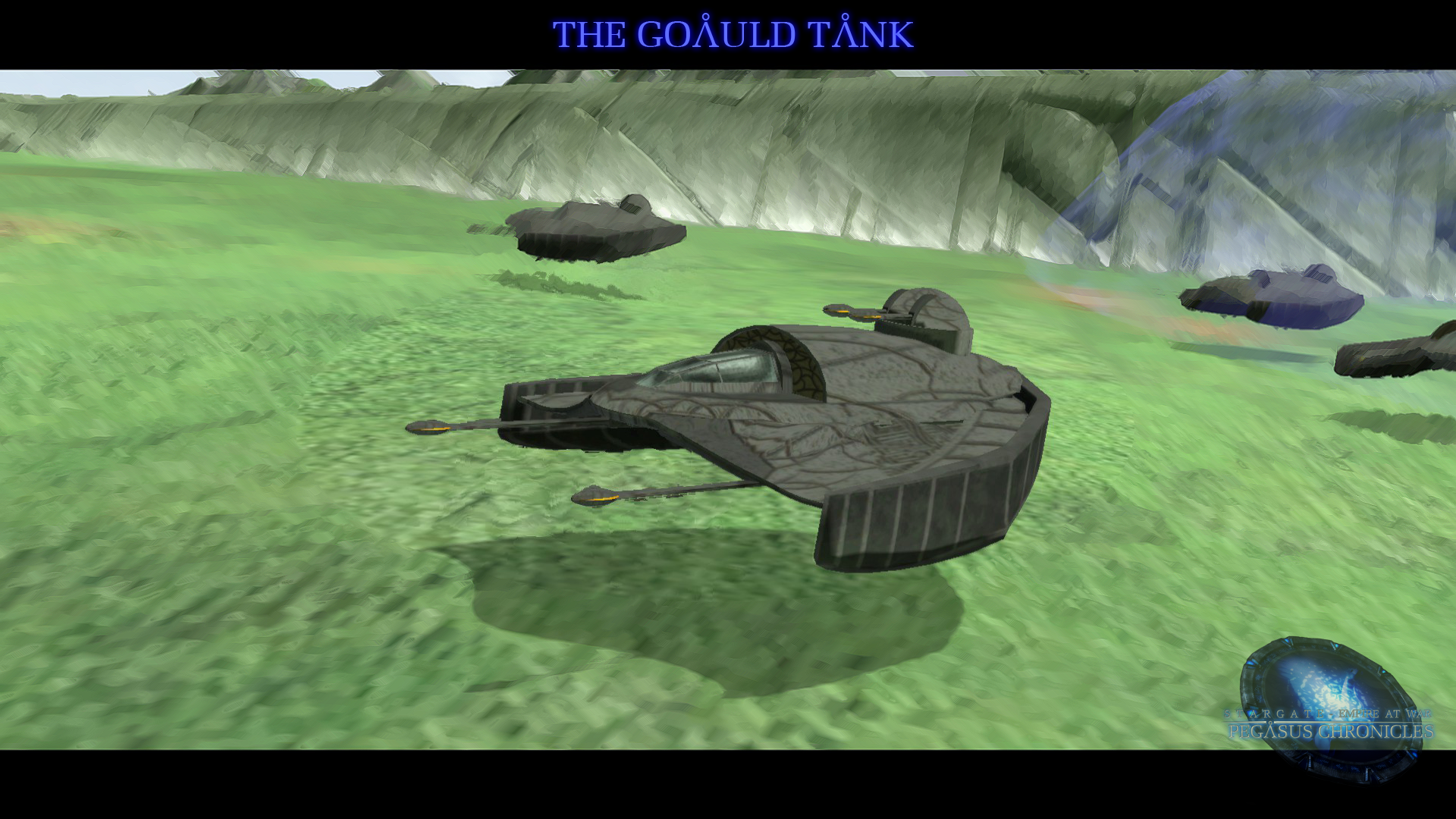 The Tal'mak kek will be the Goa'ulds anti-vehicle unit. There are two heavy staff cannons mounted at the front, and for its own defense against infantry, it has a fully rotatable turret on top. Let us know what you think!

The last picture of today comes from our new team member and prop artist Martin Taichl. Since he first contacted us about four weeks ago, he managed to create 62(!) prop models, some of which you can see in the following shot. Do you recognize the planet?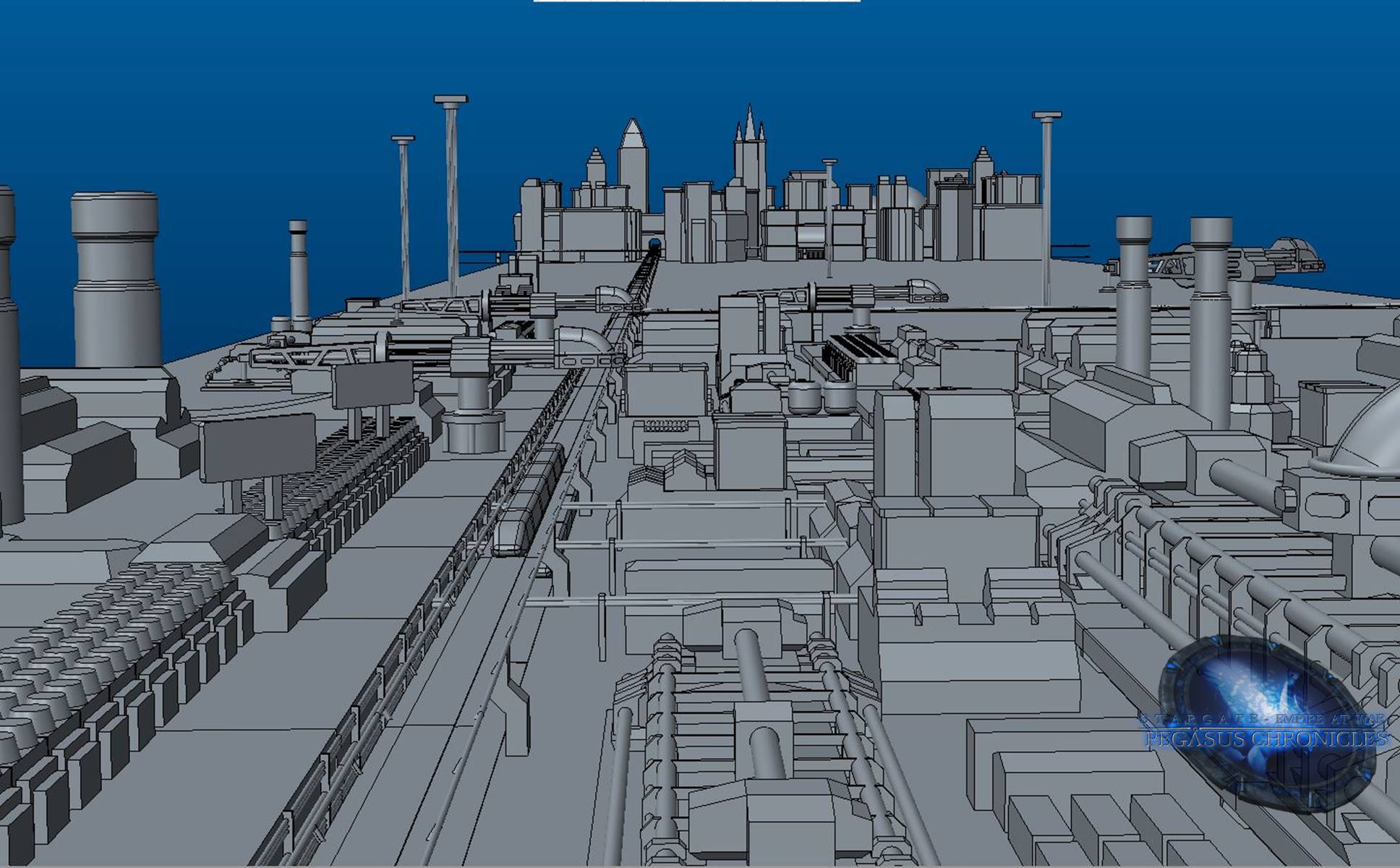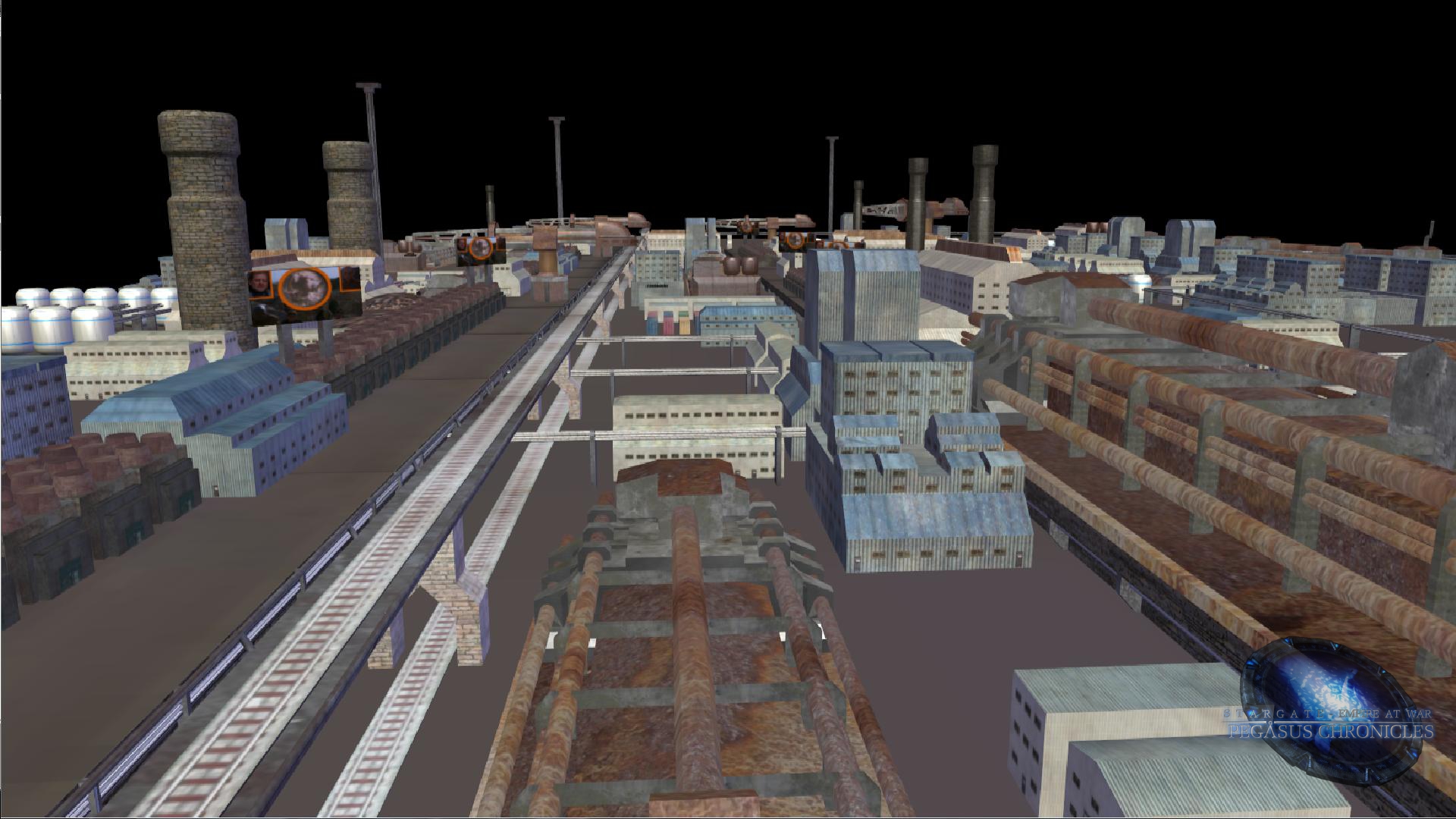 More updates on the ground part will follow with the next news. Until then we'll try to post pictures of our progress every now and then.

So that's it for today, stay tuned and make sure to step by for new pictures from time to time!

Yours,
SGMG