First patch for HellStrike's alpha client is now released. The patch includes several fixes and improvements from reports sent to our Discord server and comments here on ModDB.


- Fixed crash when using Medhots on walls and non-player entities
- Fixed bug where sprint is not cancelled when letting go of W key
- Fixed bug where bots can't use knives
- Fixed positions of right-side UI elements (1)
- Fixed bug when deploying drone mid jump
- Fixed walk animation sometimes not playing
- Fixed not being able to pickup armor or grenades in fy_ maps
- Fixed inspect animation of Diplomat (2)
- Replaced Knife and SVD hand model
- Less disorienting ADS shooting anim for AK-12 (3)
- Ammobag and Extravest items are now throwable (4)
- You don't need to equip your gun with 0 reserve ammo to get ammo from riflemen bots
- Adjustable view model pitch for mod support (5)
- Bots stuck in prone now stand up when healed (6)
- Medics now have their insignias printed on their shirts and vests (7)
- Kill rewards on Reinforcement and DM modes reduced to $100. Classic mode stays at $300 (8)
- Pressing Q again with spec item at hand will deploy last held weapon
- Reloading is now cancelled when going in and out of prone
- Aiming down sights now cancels sprinting (9)
- Moved slide function to E key by default (9)
- P90 slightly buffed
- Kicks can now damage breakable entities (10)
- Added punchangle for kicks
- Medic quick stab cannot destroy doors anymore
- Increased Drone's duration from 5s to 7s
- Resolution for full screen sprites can now be set in config file (11)
- Updated MOTD
- Removed hearing loss sound effect
- Removed physics from dropped C4 (12)
- Removed effect of equipments on players' gravity (13)
- Removed Arm bash on Support role

1 - I've seen people playing HS on different resolutions and noticed the right-side UI elements were all out of alignment. I've fixed them up to 1024x768, any smaller and the UI icons will be rendered on top of one another. I'd also would like to thank everyone who's helping to spread the word and made videos of HellStrike, both in Youtube and the Chinese community at Bili-bili.com.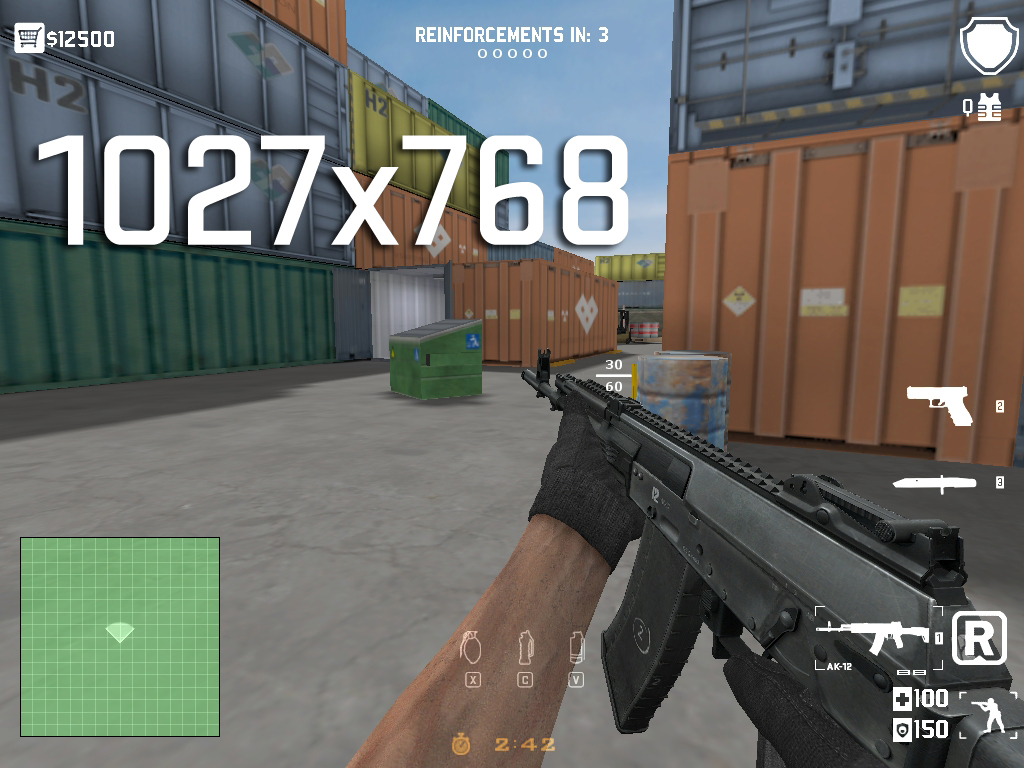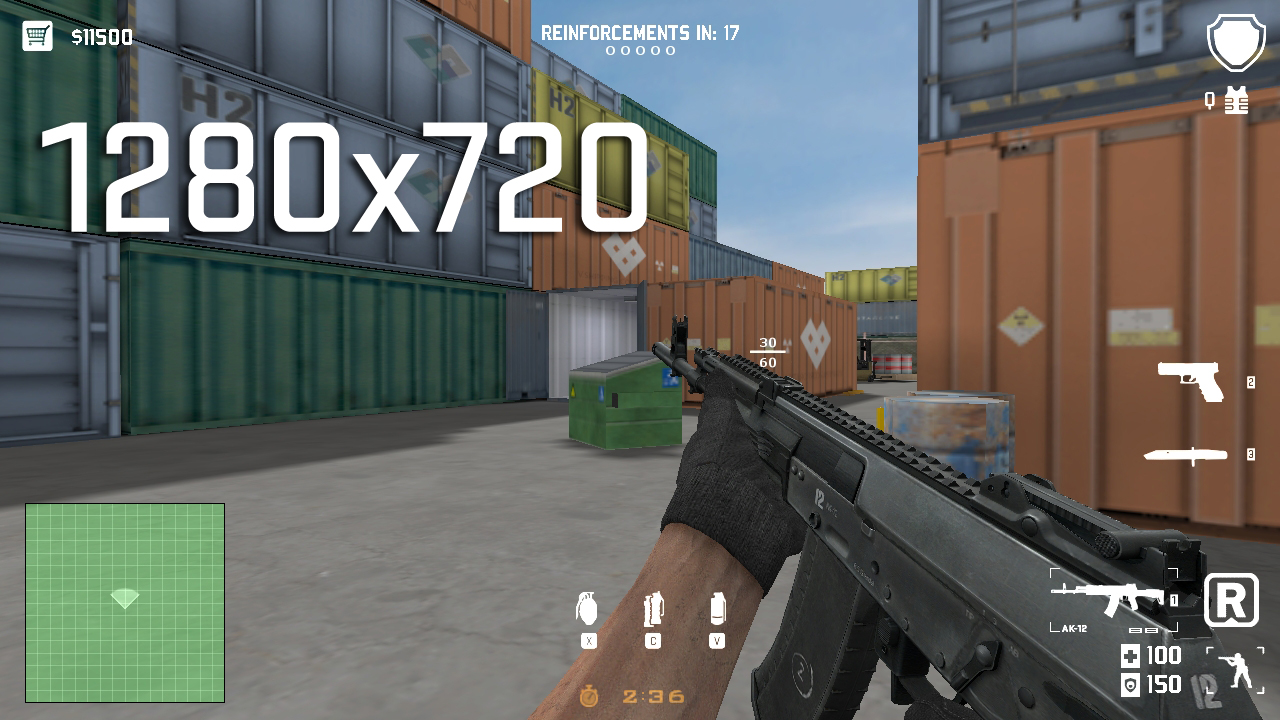 ---
2 - The Diplomat's special inspect animation wasn't supposed to be used, that's why the first one was broken. It's now fixed with two versions, one with ammo and one without. To access this special inspect press B when you're not in the buyzone.
---
3 - Old AK-12 ADS shooting animation had a sideways motion that made it hard to aim so we made it go straight up instead.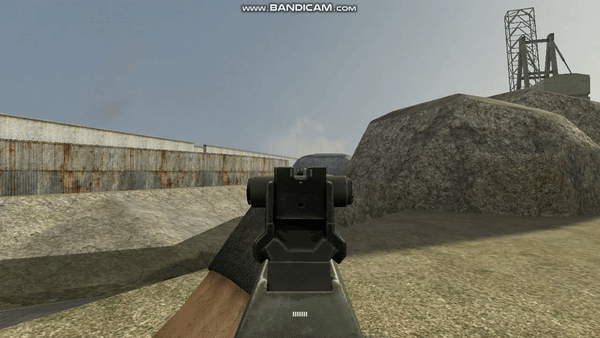 ---
4 - This was what the items were supposed to be from the start but didn't make deadline. Now you can toss your supply items to teammates instead of having to stand next to them. Careful though, enemies can pick them up as well.
---
5 - When you aim with an optic mounted the plugins adjust how high or low the viewmodel is placed on your screen so that the optic's lens would align at the center. Certain weapons each have certain values depending on their optic and this can be a bane for modders wanting to make weapon skins for HS. Now you can set these values manually via a config file. Just go to cstrike/addons/amxmodx/configs and open the optics_pitch.ini file. Further instructions were included inside.
---
6 - Just realized this a while back. I made it possible to heal players on prone but forgot to let bots stand after that, which looked weird. Now they'll stand up on their own when health has reached a certain level.
---
7 - A lot of people get confused over which role is which, especially on Medics. For now we put crosses on their shirts and vests. As for the other roles I didn't put any insignias on them since it would look kind of silly while Medics in real life have been known to carry the cross symbol.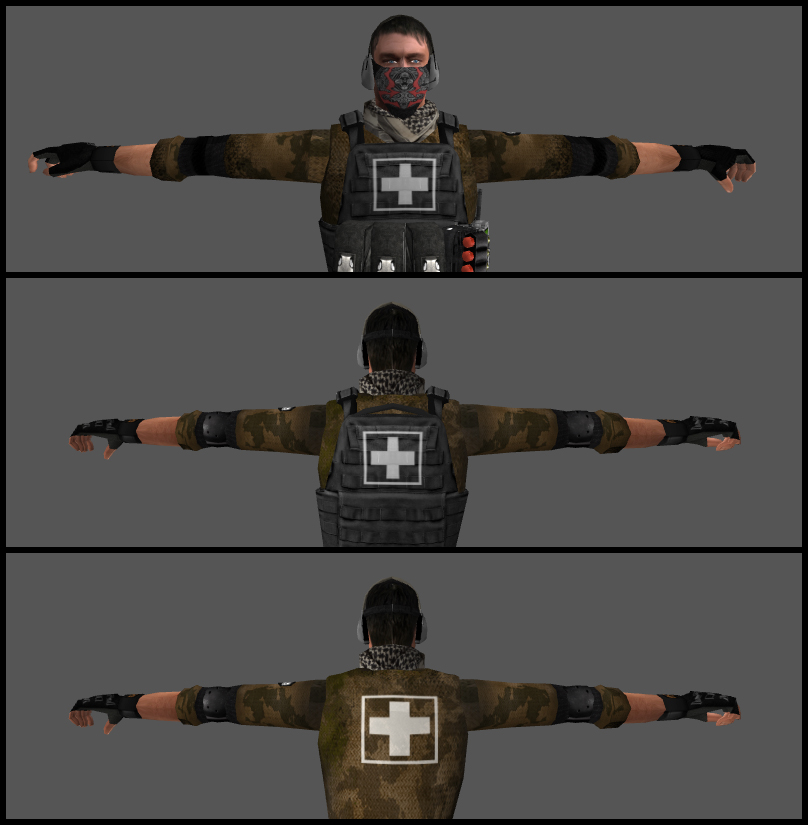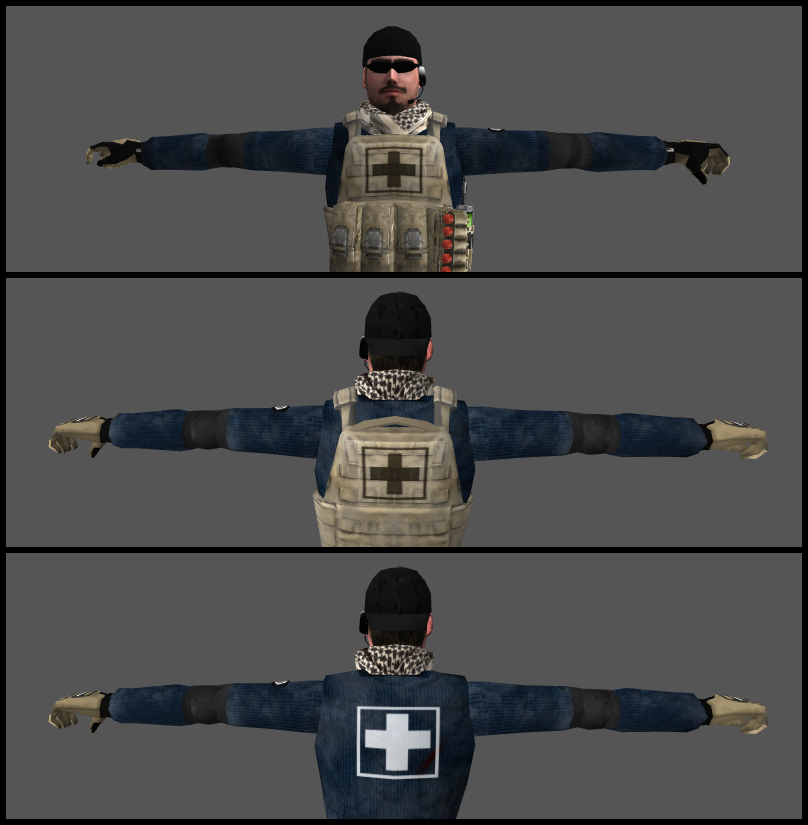 I personally think the problem stems from my design of the Class Menu which should've shown you what each class looks like. We are planning to make a new menu but in the mean time here's how each class from each team looks like.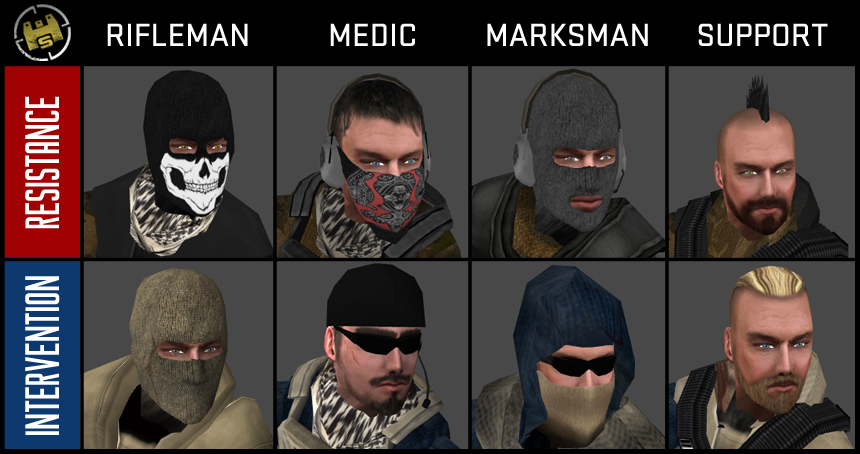 ---
8 - One of the core gameplay designs of HellStrike is scarcity and that rounds would eventually become wars of attrition. Reinforcement and Deathmatch modes, however, gave players lots of opportunity to earn more money and gear up quickly. Therefore the income has been reduced but only on these modes.
---
9 - I've heard a lot of people annoyed with using RMB as the slide button. Now slide is moved to the E key and pressing RMB while sprinting will cancel sprint and aim your gun.
---
10 - Kicks can now break stuff, as it should.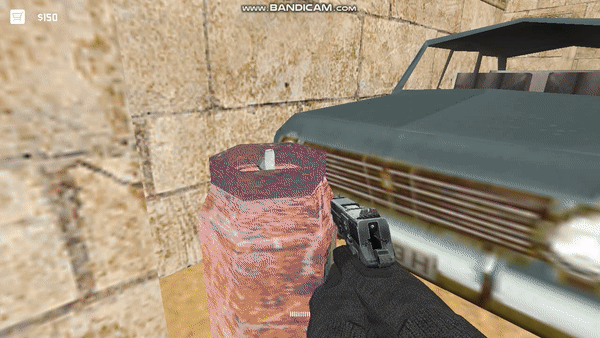 ---
11 - HellStrike uses some fullscreen sprites like the bloodscreen effect or the scanlines when using the drone. These sprites are set to 1920x1080 by default, the highest resolution we know HS can do. On smaller resolutions the sprites would be cut off. To set them manually to your own resolutions, go to cstrike/addons/amxmodx/configs and open and edit the resolution.ini file.
Whatever is set in the servers resolution.ini file would be the sprite size for all clients connecting to it. For now there's no way of detecting a client's screen resolution so we had to make do with a config file.
---
12 - C4 can still get stuck around the map but at least you can't push them anymore to unreachable corners or blow them out of the playable area.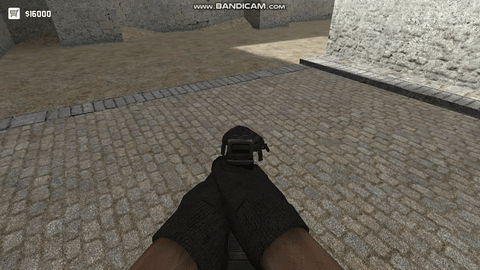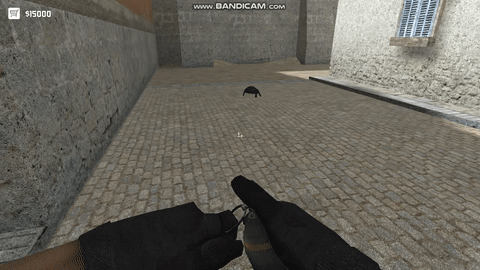 ---
13 - Your gear will not affect your gravity anymore, meaning you can now jump as normal even with heavy equipment. Movespeed though is still affected.
If you've reached this far thank you for reading and playing HellStrike!...