Passwords have been implemented. A listener server options has been implemented. Also a little bug where you were allowed to join server across various versions of the game has been fixed. While in alpha developing code for host migration won't be a focus. Rather it'll be looked into so to design a well optimized listener server. Other then tweaking and optimizing the server code the rest of the alpha dev cycle should be focused on improving game play. The two in the works are:
Improving the rooms. The containment room will be redesigned. Then other rooms be added. Following this will be a map generation redesign. The maps at the moment are really just a serious of lines with the containment room forced into. The new map generation system will be similar to a rpg dungeon generator as rooms will be scatter about and then hallways linking them will be generated.
SCP's AI will be fixed. The issue is the AI is bound by character motor. The same one you the player deals with. So some work will have to be done on that. The issue is SCP is to big for the tiles, which is why there was a size change. Yet SCP was then scaled up and is again clashing with the tiles.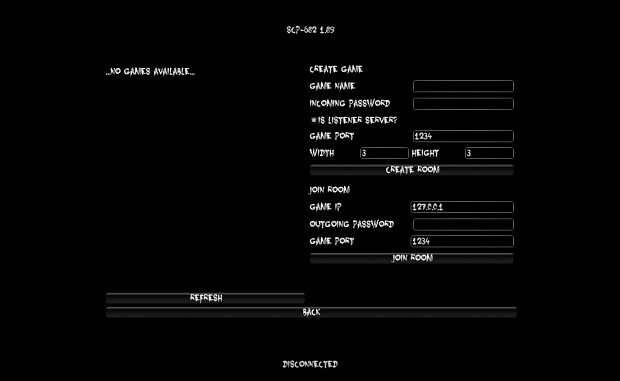 Other improve high on our list are:
NPCs other the SCP will begin to enter the game.
Different Weapons.
Improved movement beginning with crouching and sliding.
Don't post your idea or bugs in comments, we have a forum. Comments will be reviewed, but the forum gives use a better space to address your needs.
Finally, an apology for the game going up only for windows for this release. It'll be available for mac and linux in the next release for sure.