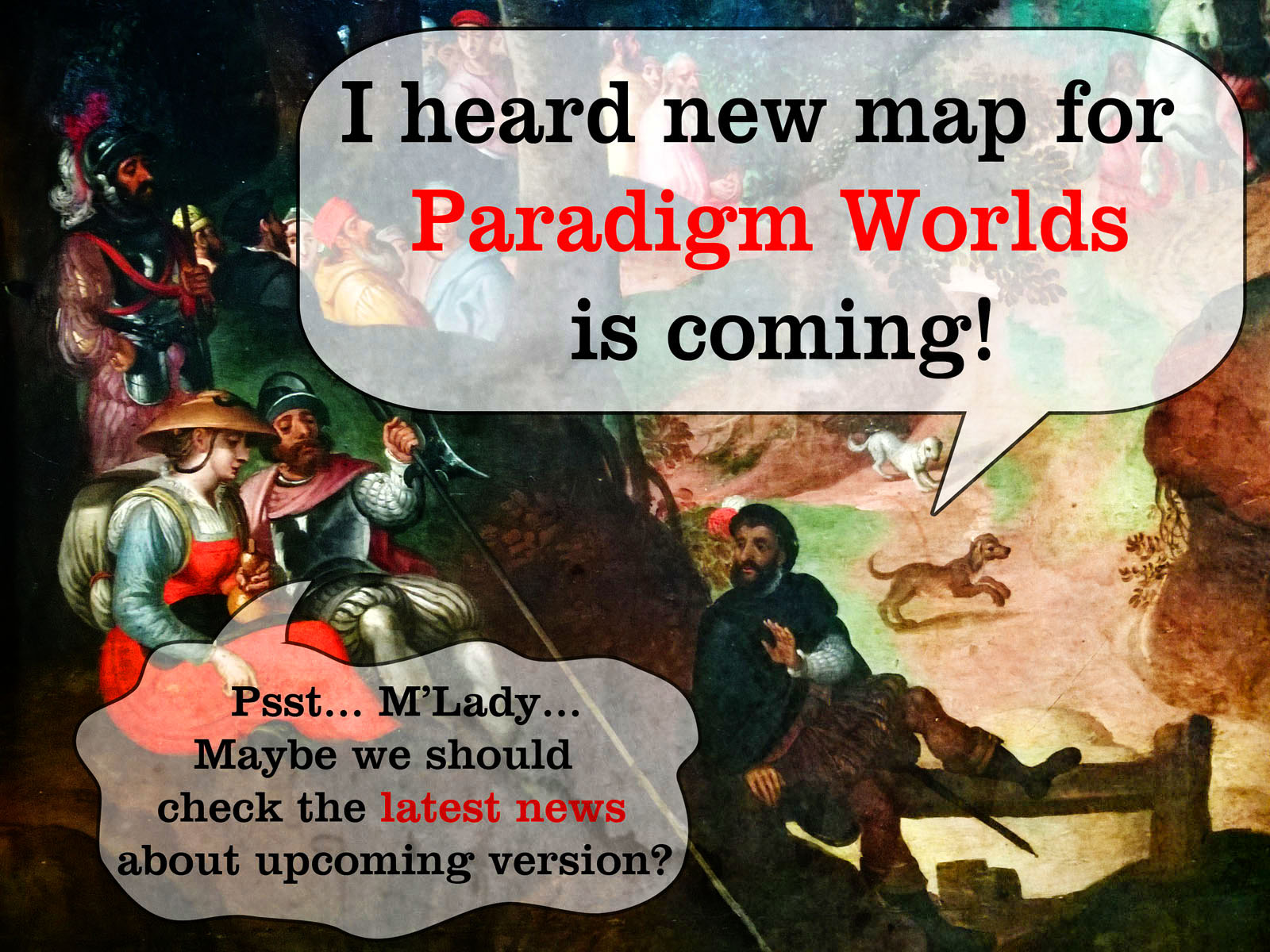 What you can expect? Paradigm World new map! Bye, bye Native! Herzlich wilkommen new brave world!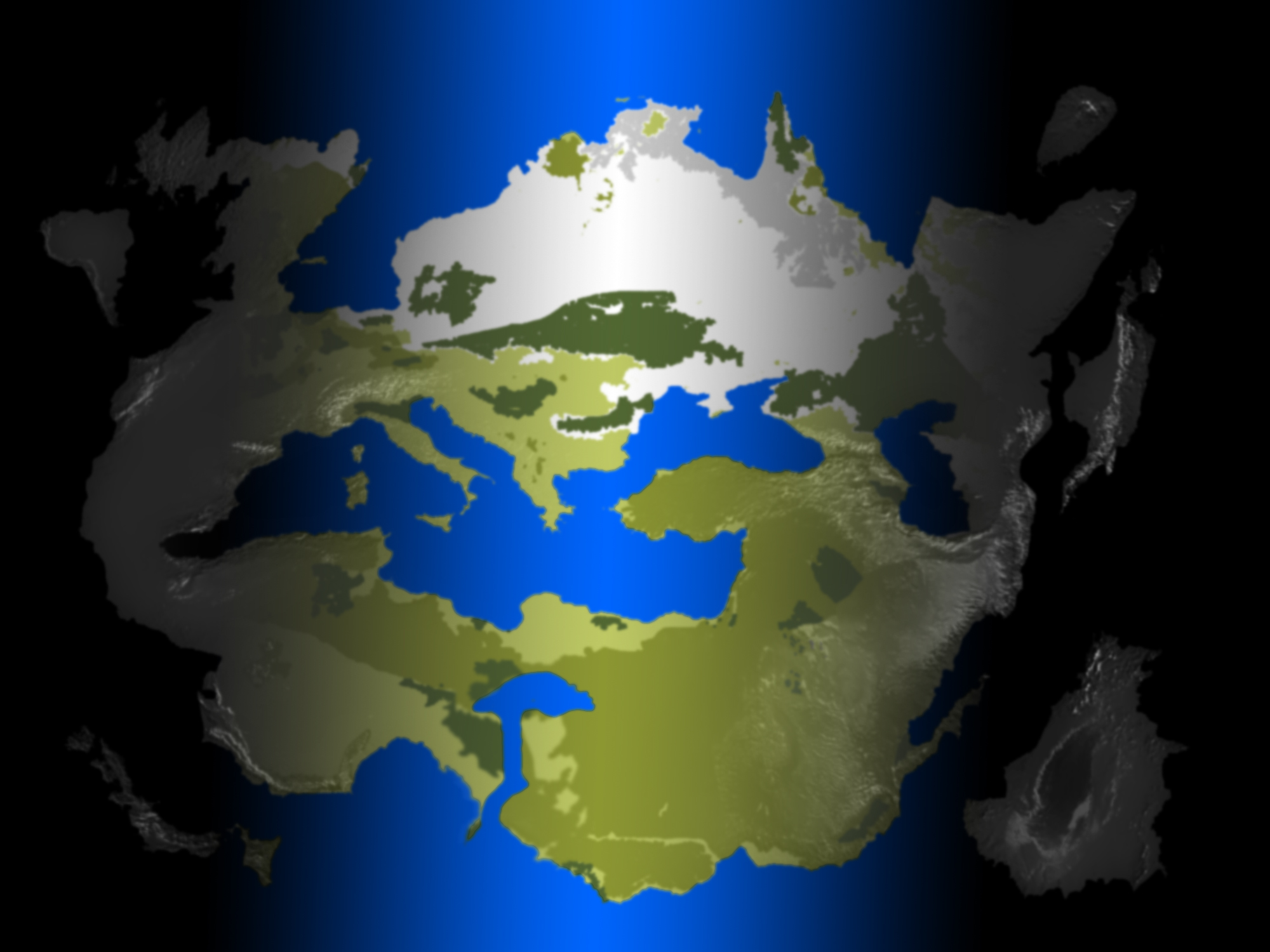 I can tell you one thing: THIS CHANGE WILL BE HUGE!!!


This picture what you see is a new inspiration to a map wich you will play in upcoming update to a Paradigm Worlds. After two weeks of extensive tests with many different sizes, details, height maps I can officially announce that in a few days, maybe a week you will see made new map.
You can think that this areas are strangly familiar and that is true. If you look closely, you will see, that map is a pachtwork of nearly all continents and different parts of an original earth map. Clearly visible on the north part is Europe map, with slightly rotated map of England and very much minimised Africa continent.
Islands are original pieces of our world. Australia, Java are possible to see n the picture.
You can imagine our earth after thousands of years. Continents have moved and united in one great pangaea. Please remember that for now I can tell, that map will not be so much detailed. This is intersting thing to watch, but in Warbands world, more important is playability, at least for me. (And I've done some tests).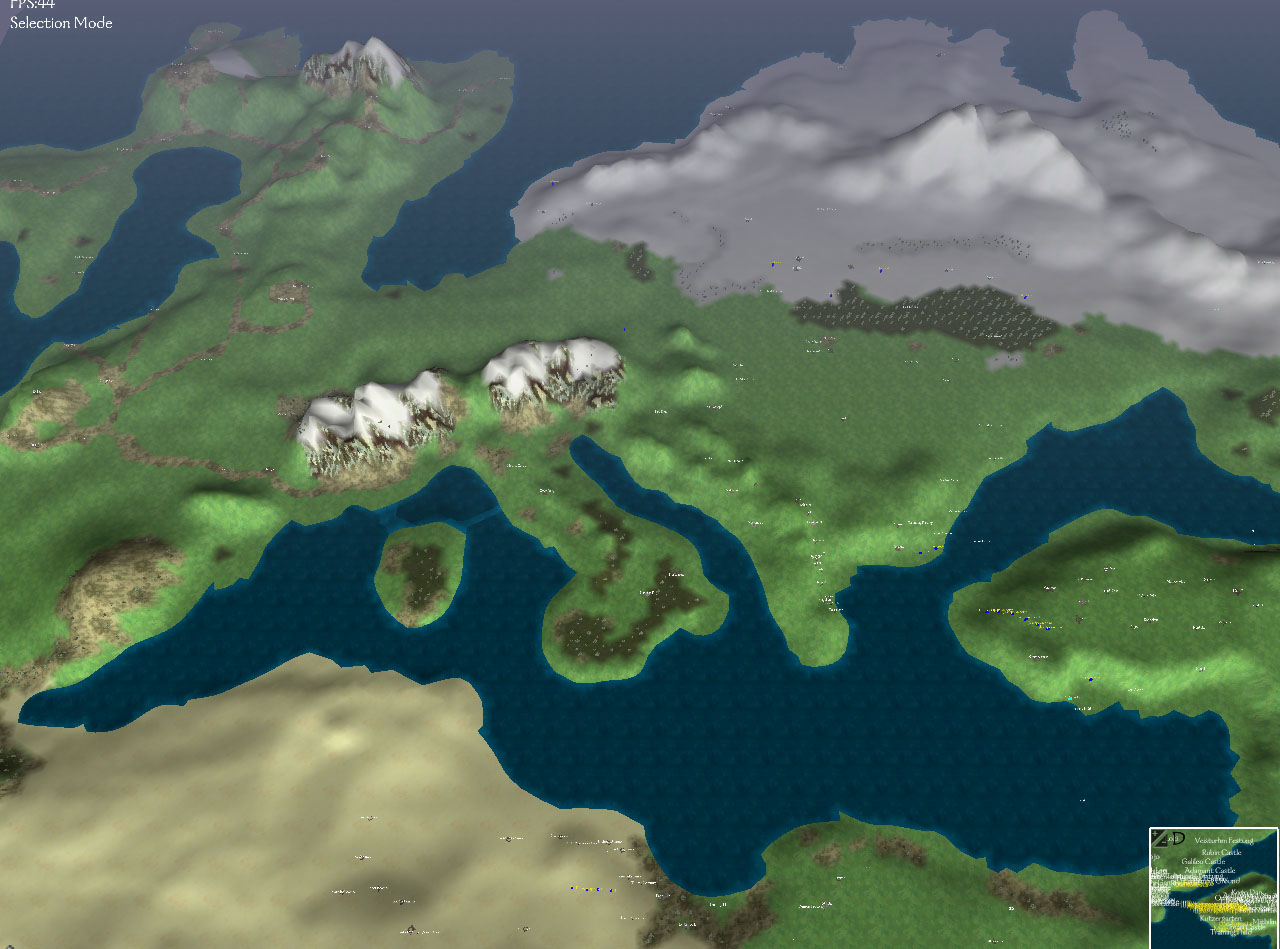 You can see a lot of water. And this is because I want to give players possibility of going on a trip by a boat. If there are sea travels, there have to be a sea pirates. So you can expext Sea Corsairs (I am not sure, that it will be in this version however).
On the other hand I can tell that you will see AT LEAST two new factions! Yes! And I am not talking about some minor faction. I mean real, new two factions, with some new units.
Map will be HUGE. For now, it is a bit empty, but there is a lot of terrain and places to watch.
Map is in "beautifing" stage, or I should say "stategizing" stage. I make a lot of terrain work, that will give different strategic situations for each faction.
Having sea not only around map, but also inside center will create many strategic possibilities. Sea travel will be very important. I am not sure that all islands will be habitated, I want to keep some free place for new, upcoming factions/nations.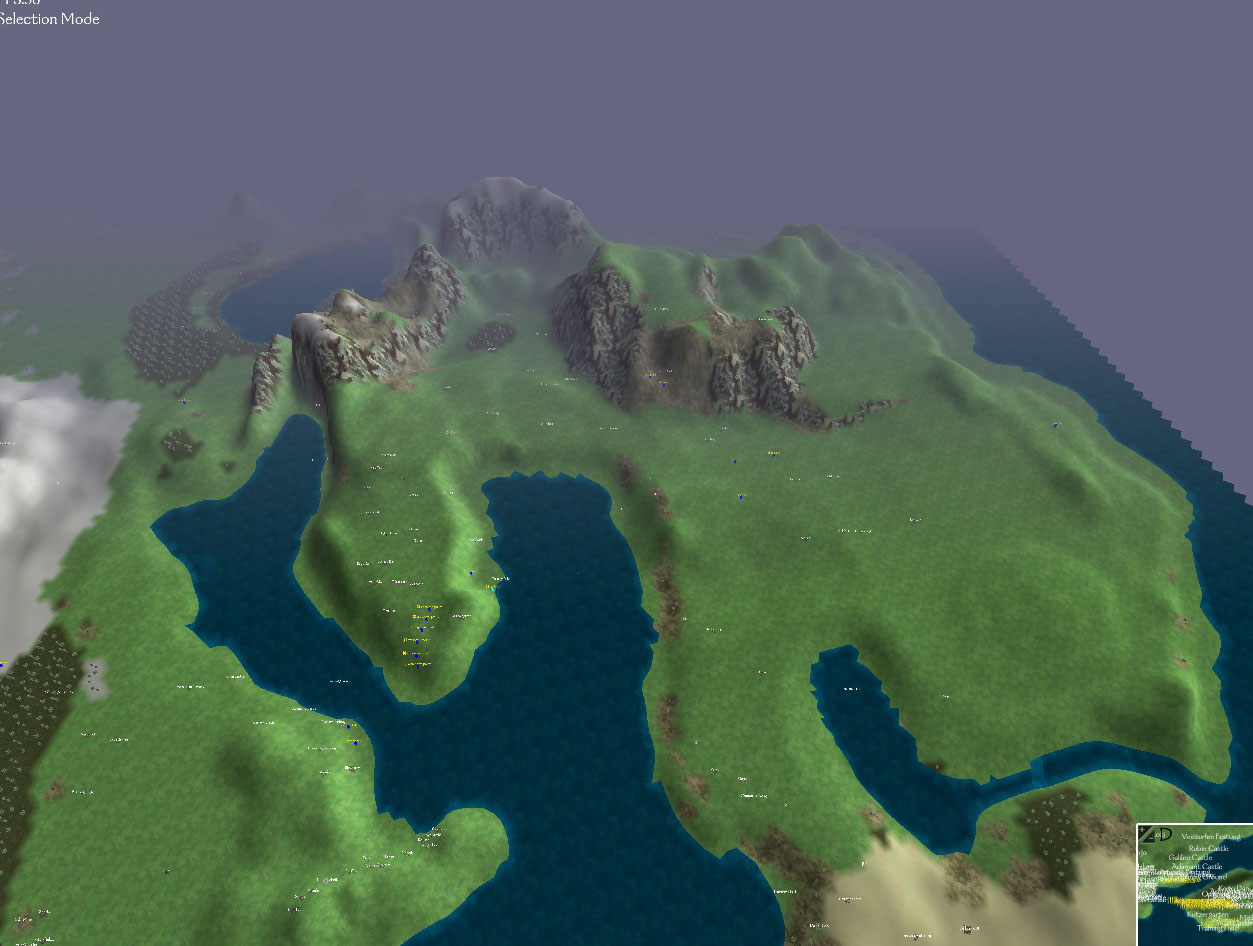 You can see here high mointains. Somewhere there, Fantasy Magioucracy will defend itself against attacks. Mointains are passable only in few places, what is more, those places are defended by certain castles.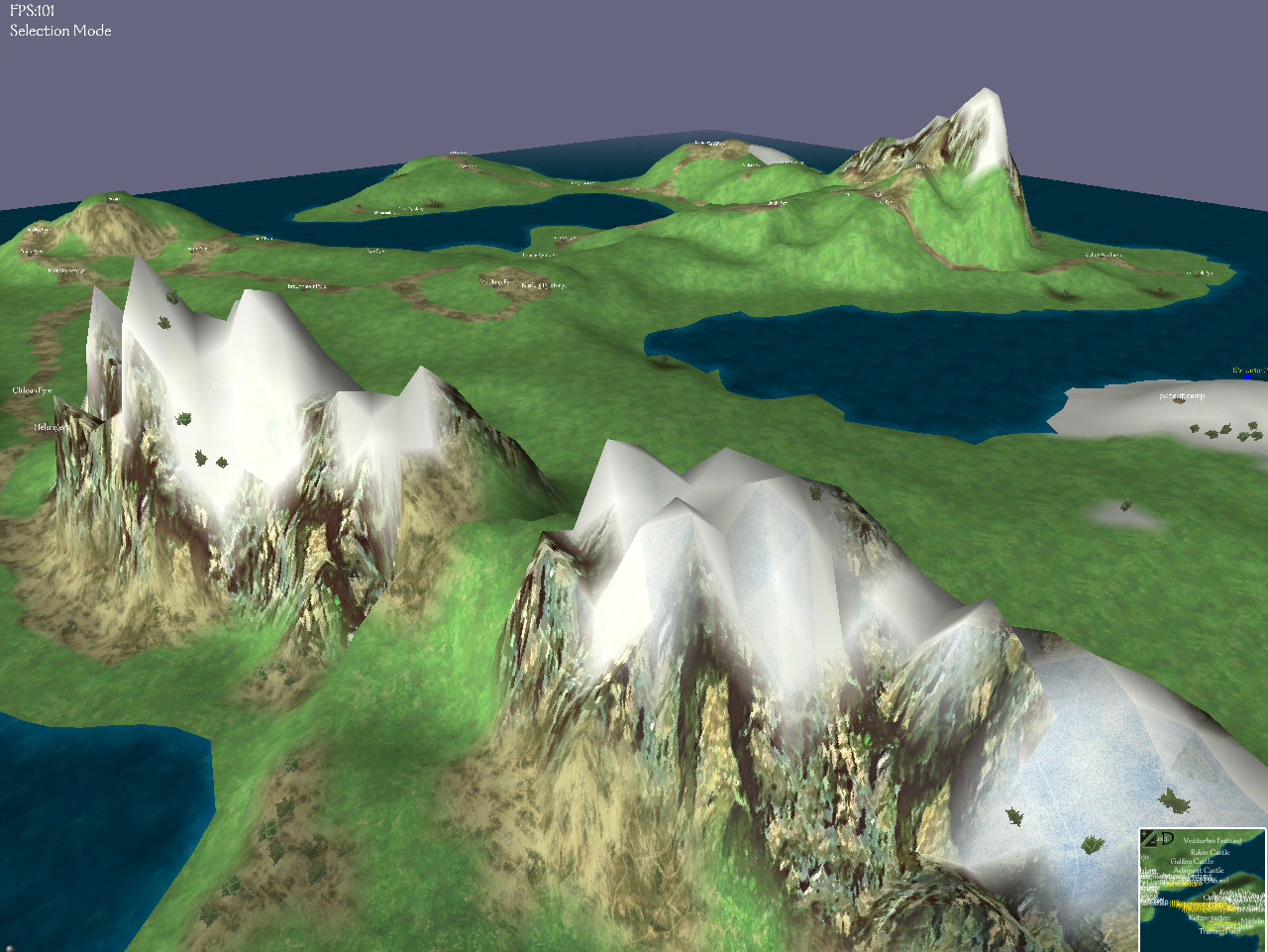 Theese mointains are inspired by Alpes, nature border between Italy and rest of Europe. "Italy" is habitated by United States of Renaissance. Far in the horizon you see "Great Britain" habitated by Morloks.
You can find that even from this primitive stage there is a lot of strategic points of interest. Thanks to round shape of the whole world I think that new map of Paradigm Worlds will be quite interesting place to live.
DETAILS. Time table for new update of PARADIGM WORLDS:
- next week: new map for Paradigm Worlds
- one-two days later: implementing sea travels
- few next days, first new faction (for sure) and this will be a surprise, but I am sure that you will like it
SUMMARIZED:
Max in two-weeks time new update.
After that I want t give you for tests this new version, and I will work on second faction. I hope I will be able import some scenes from TLD or other osp project. This could make Fantasy Magioucracy a better and more interwesting faction to play. Some of their scenes will be probably used for new, emergent faction.
Then we will see, probably second faction to make Paradigm a more crowded place.


PS. New map will be at least ~ 3 times bigger than native. Too big map is also not an option, cause I want to keep this mod "low-end computers" friendly.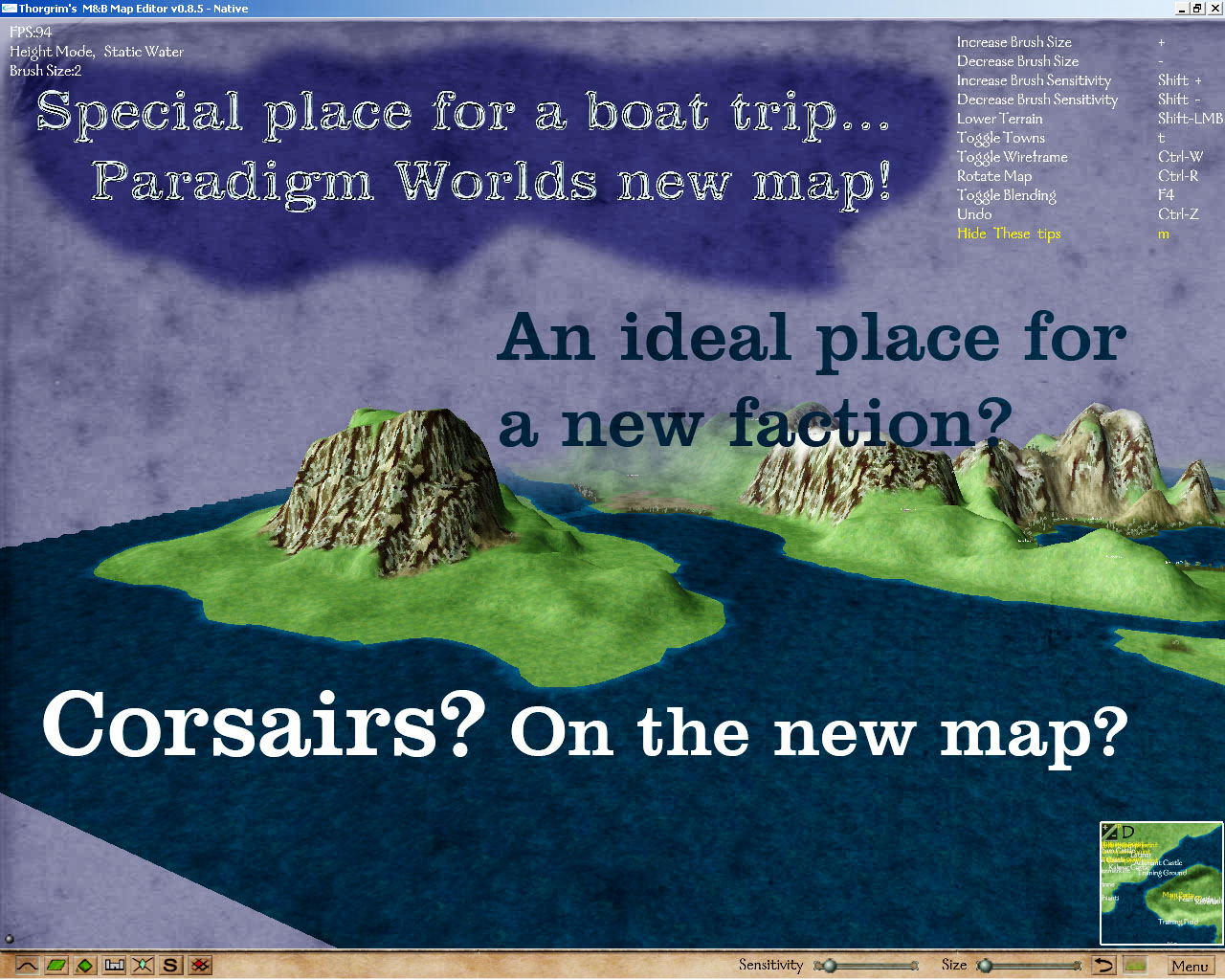 If you have any suggestions, or questions.... well let's hear it!
Good play and have fun!


PPS. Here you can watch originally created map, before it was compiled to be compactible with Throgrim Map Editor.