Pantropy devblog 21
It´s an exciting week! Since we´re not the best video producers, we´ve decided to hire a bavarian company to create the official Pantropy trailer. We have recorded a short teaser and gameplay featurette on our own though.
But first :
Pantropy on Steam Greenlight!
Please leave a YES on Steam Greenlight for Pantropy if you like the game and want to support us. It means a lot to us!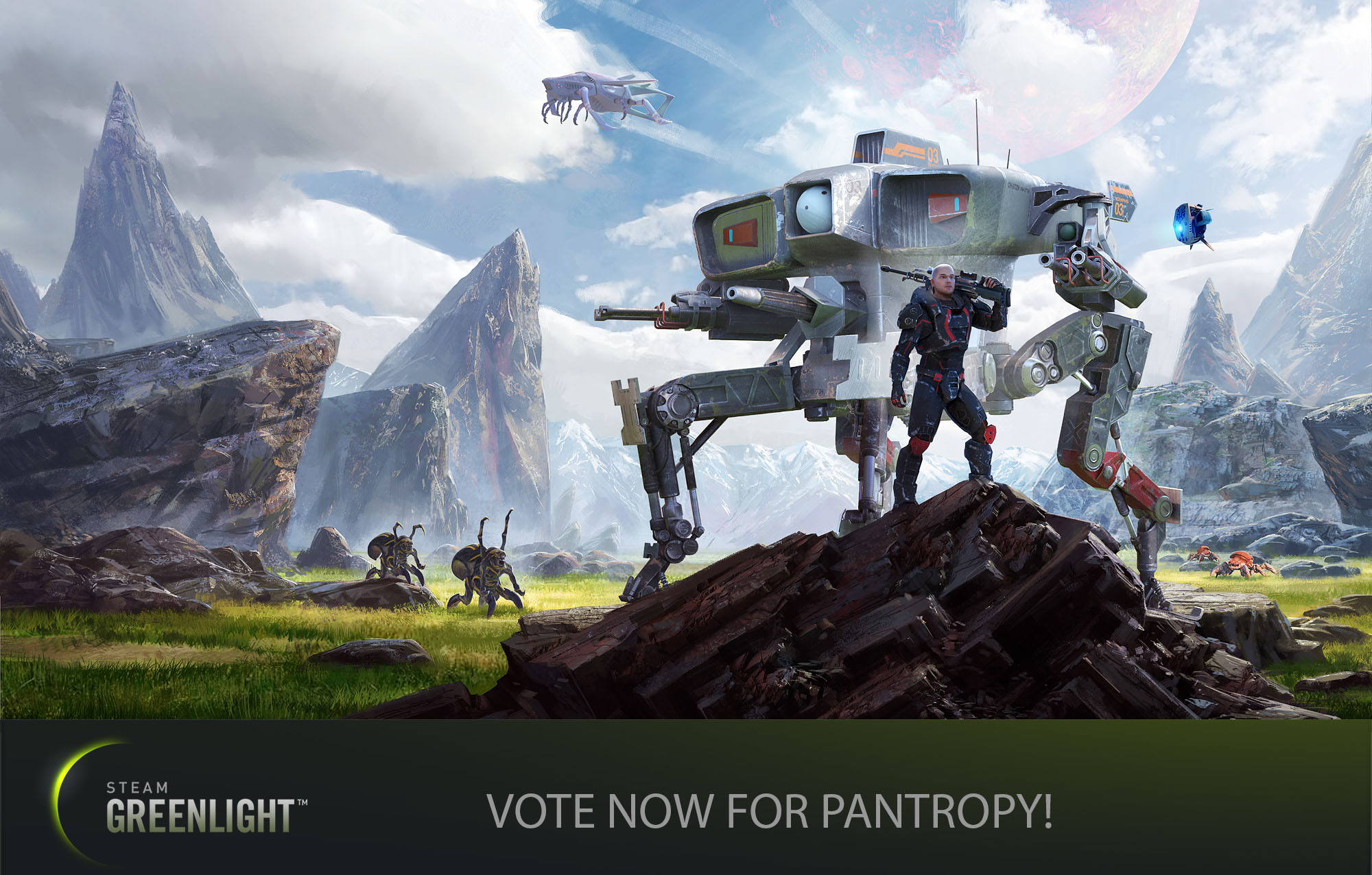 Cover Art by our concept artist Tyson
Trailer & Teaser
A short teaser including some action scenes
and a gameplay featurette covering some of the Pantropy gameplay and features
Update to Unity 5.6
We have also updated to the latest version of our engine, Unity 5.6 . Unfortunately a lot of things broke and throws us back. So we either will spend the next week to fix all or downgrade to 5.5 again. Hopefully Unity will provide a patch soon.
Julian has also implemented a 3rd person camera for all mechs and aircraft.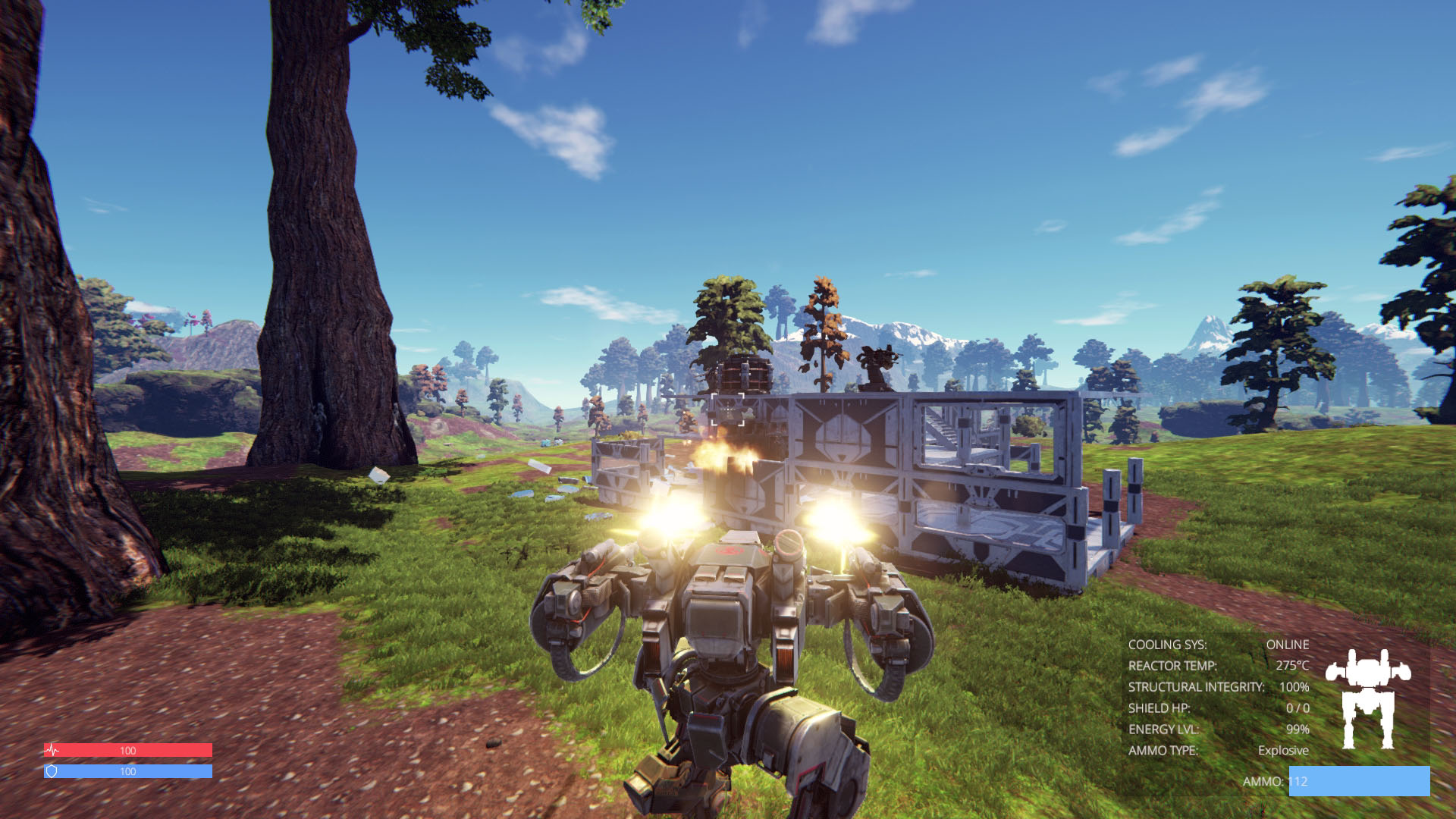 That´s all for this week. Thanks for reading! We´ll have another devblog for you next week!
Your Pantropy team