Spoxel is all about customization and building cool things. It could be a custom spell you built or some cool looking armor but ultimately if you want to be hot pink... you should be able to do that! So, this last month I took a deep dive into customizing the world around you through color. First up was armor and weapons.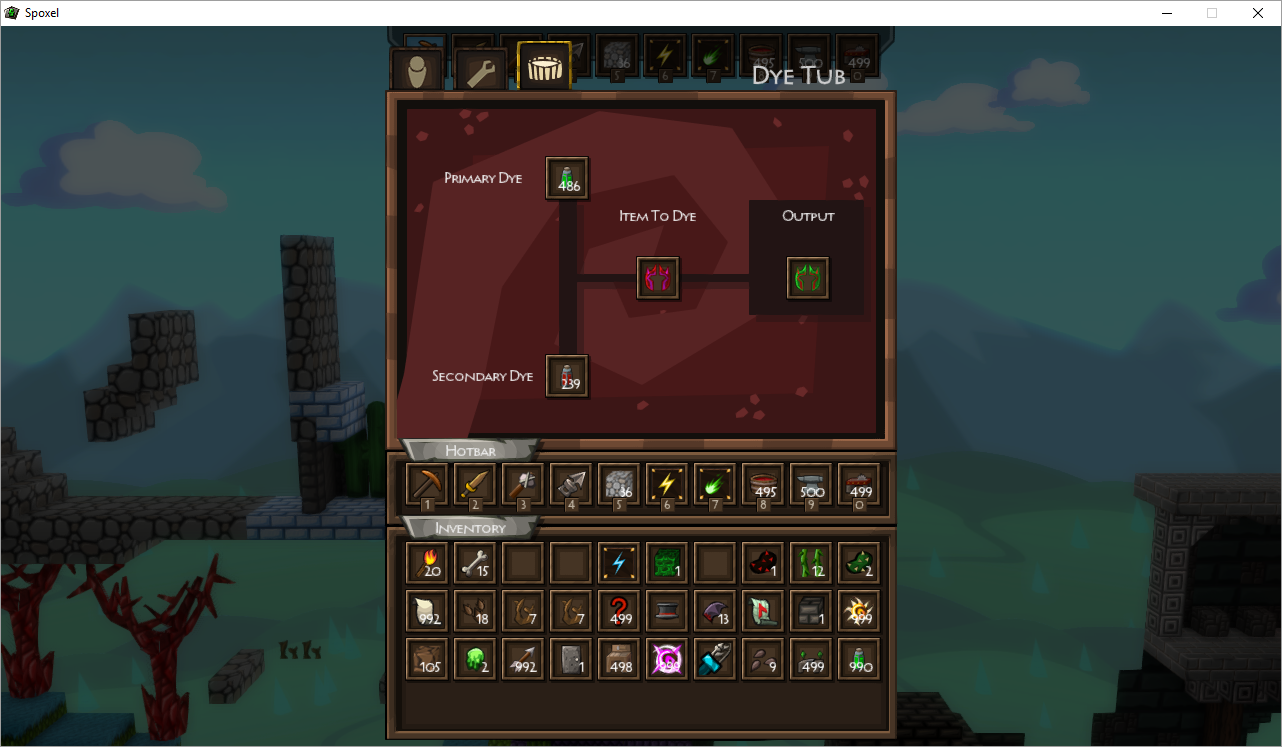 So to that end, I added a dye tub which allows you to use a primary and a secondary dye to color armor and weapons. It took awhile to figure out how to dye the icons as well, but the result is worth it.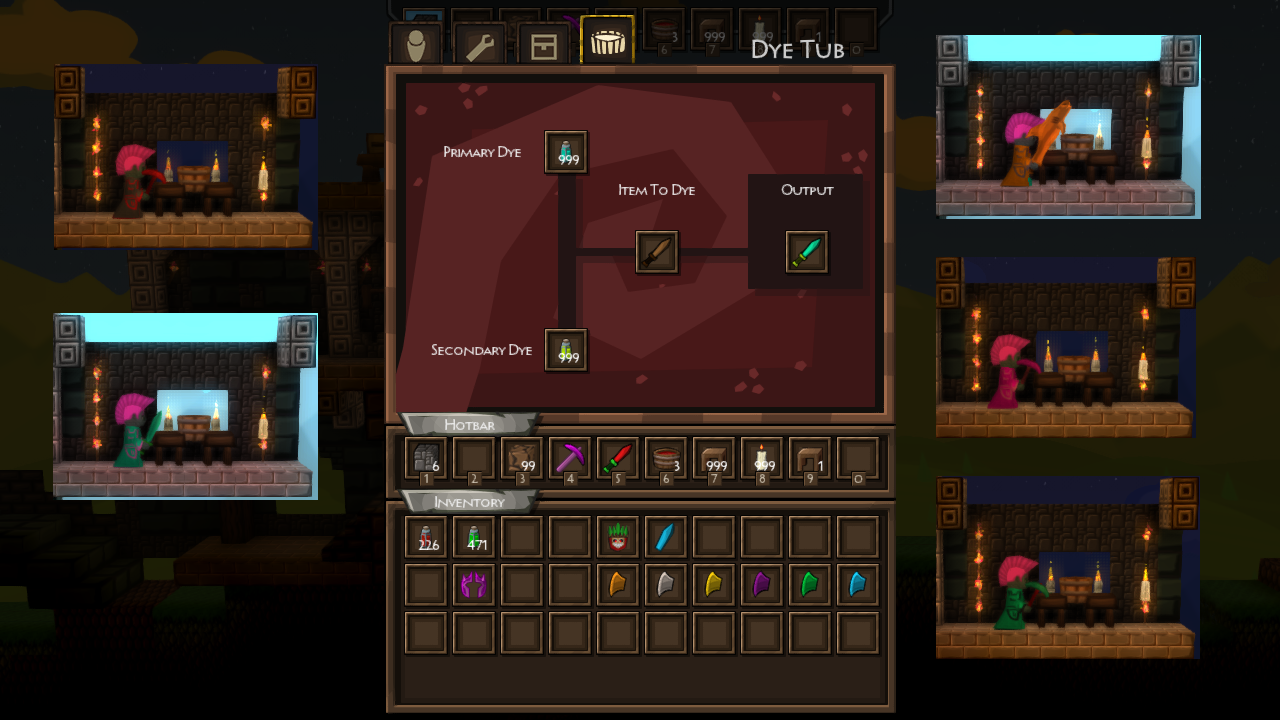 In this screenshot you can see the effects of dye on different armor and weapons as well as the dyed icons. Overall, the effect is pretty cool and its fun to make up interesting combinations. Over time, however, I figured you needed a quick way to tell if an item has been dyed or not. After all, you are going to be making a bunch of awesome loot and it would be pretty easy to lose track of what you've dyed and what you haven't. So to that end, I overhauled the tooltip system to give better information about the item itself as well as what has been done to it.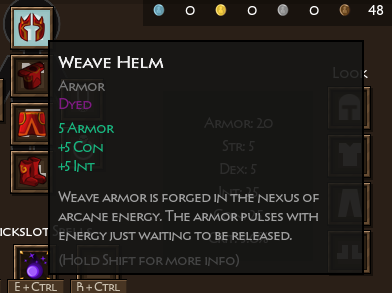 Armor and weapons is all well and good, but part of Spoxel is building cool looking structures. So I added a paintbrush to the game to paint all of the blocks and wall tiles in the game. It uses dye as fuel currently. The first step is to select the paintbrush and then hit shift + right click which opens this menu to select a color: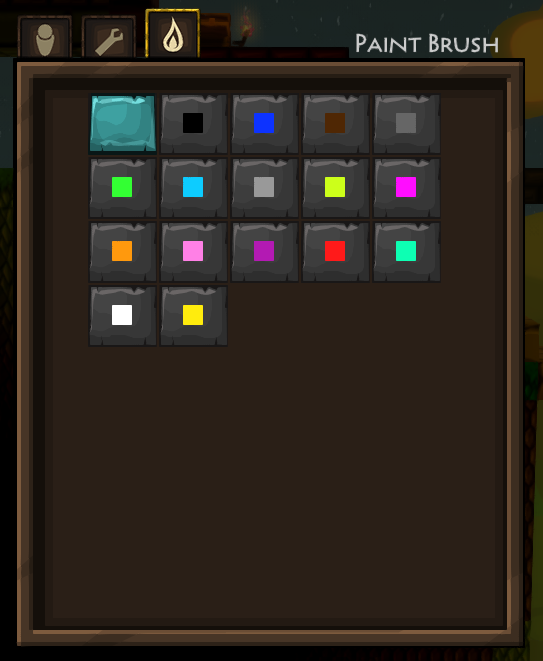 Once you select the color you close the menu and then just click on the blocks to paint them something new!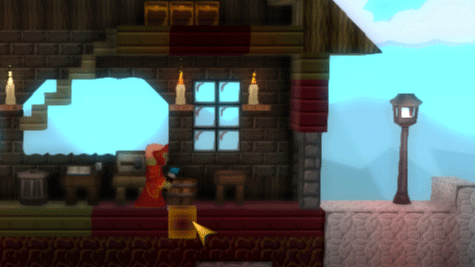 This feature has worked out pretty well and its added a nice dimension to building your base.