The Schutzen War Camp
Your first step into modern, mechanised warfare. The Schutzen War Camp have a wide list of specialised support and assault units. One of the units in this building that you can recruit is the Panzer II Ausf. L "Luchs".
As stated in the previous article, this building has two pools of units too:
Heavy Assault(HA): The units that belong to this pool are the Stormpioniers and the Sdkfz. 251 (aka Troop Halftrack).
Heavy Support(HS): The units that belong to this pool are the PaK 40 and the 75mm Infantry Support Gun.
Neutral units: Panzer II Ausf. L (aka Luchs), Panzerfusiliers and the Panzerwerfer.
Units Deployable:
Panzer II Luchs
Role: Heavy Recon
Weapons: 20 mm KwK 38 L/55 + MG34
Abilities: Speed!, can capture points.
Summary: The reconnaissance unit of the ostheer, capable of capturing points and having the ability to increase it's speed temporary makes it a valuable target... if not a must die one. With it's 20 mm cannon can do short work of enemy infantry; however remember that those units aren't meant to fight by themselves because aren't so tough.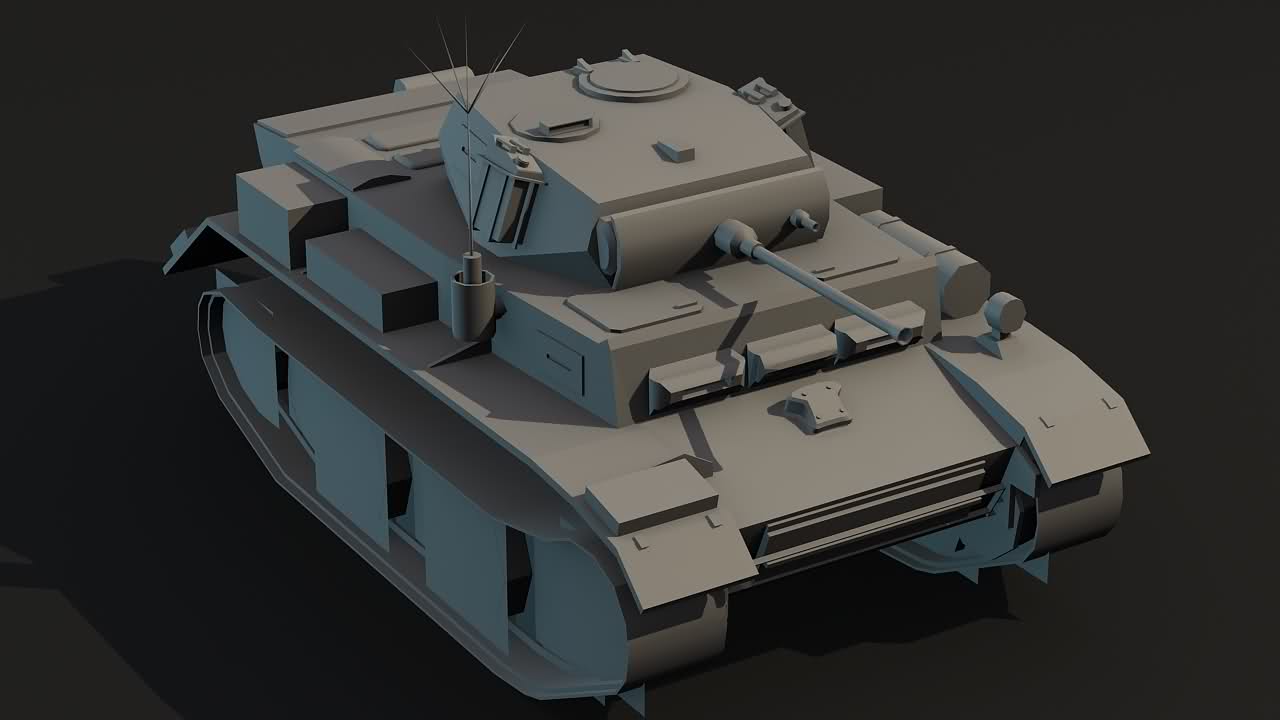 Panzerfusiliers
Role: Infantry
Weapons: 4xMP40
Upgrades: Extended magazines
Abilities: Grenade Shower
Summary: A squad of four soldiers wielding MP40 submachine guns. They are tougher than the Landser and excels in close combat. Their time based ability called "Grenade Shower", as the name suggest, unleash a vicious rain of stielhandgranates to the target until the effect worns off. Extended magazines upgrade grants them a better rate of fire.
Panzerwerfer
Role: Anit-Infantry/Spam
Weapons: 15 cm Panzerwerfer 42
Abilities: Salvo - Explosive Rounds
Upgrades: Incendiary Rounds (Replaces Explosive, requires research)
Summary: Armed with 15 cm tubes and capable of firing 10 projectiles, the Panzerwerfer 42 is strong enough to fight against infantry, specially high concentration of them. It's normal barrage can be improved to incendiary after that upgrade is researched. It has halftrack armor, so it's quite resilant to small weapons fire; also remember to change it's location once you fired to avoid being hunted down by a quick enemy raid.
Sturmpioneers
Role: Assault Engineers
Weapons: 2xFlammenwerfer + 2xMP40
Abilities: Detect Mines(passive), Barbed Wire, Sandbags, Czech Hedgehogs, Run(requires Blitz Pioneers), Goliath(requires Blitz Pioneers), Trench(requires Fortress Pioneers), S-Mines(requires Fortress Pioneers).
Upgrade: Blitz Pioneers OR Fortress Pioneers.
Summary: The Ostheer Stormpioniers are ready to combat on the eastern front! Let them construct trenches or planting S-Mines by upgrading them as Fortress Pioneers or to assault a position with Run ability and be able to construct Goliaths as Blitz Pioneers. Be wise about your choice because you can only perform one upgrade for each squad. Use them to flank enemy forces and ignite them to ashes. They can build defensive emplacements such as sandbags, barbed wire and Czech Hedgehogs besides being able to detect mines while running.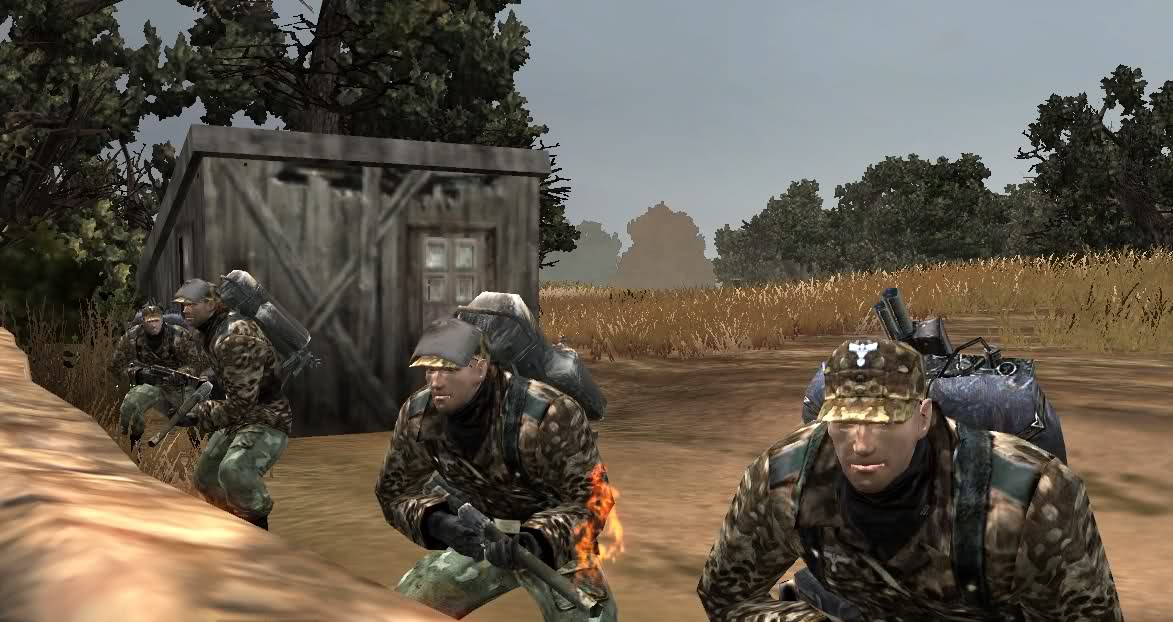 Troop Halftrack
Role: Transport + Anti-Infantry
Weapons: MG34 (MG comes manned)
Abilities: Hold 10 troops (2 squads), First Aid, Reinforce.
Summary: Armed with an MG34, is strong enough to combat infantry, offering more protection than almost all objects around the map(excluding buildings), let alone that is mobile. Capable of reinforce nearby squads makes it useful for supporting assaults. It has a time based ability called First Aid, that like the Sdkfz. 9, can be used after Mobile Heal Station upgrade from the HQ is purchased.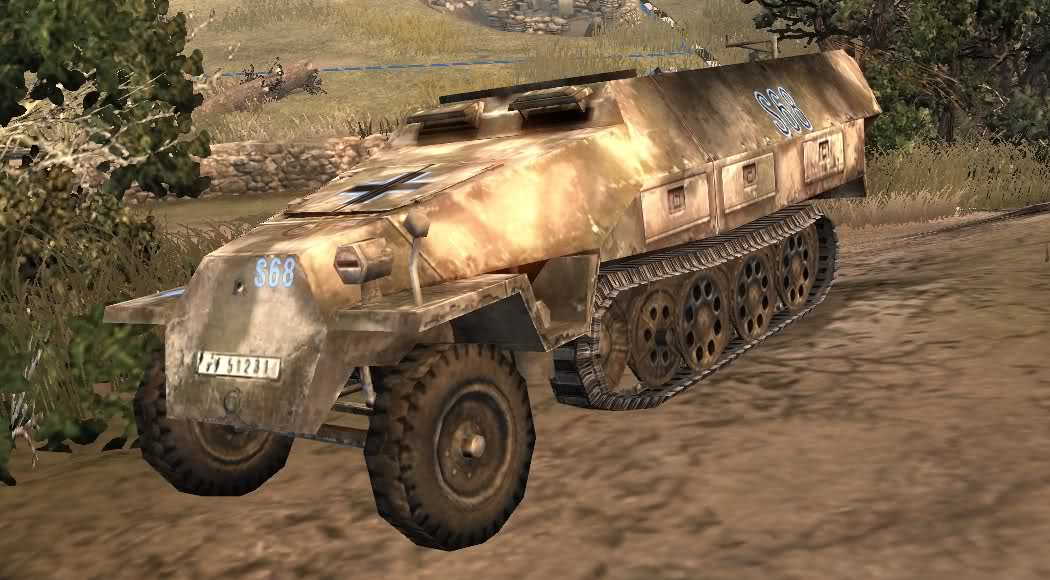 PaK 40
Role: Heavy Anti-Tank
Weapons: PAK 40 7.5cm + 2x Luger Pistole 08 (4 men in total)
Abilities: Camouflage
Summary: The heavy PaK 40 is one of the best anti tank weapons the Ostheer can give you. With it's 75 mm cannon can decimate almost all the tanks that dare to get on their sight. It can camouflage to ambush the opponent, while using their first shot bonus before their camo fades off.
75mm Infantry Support Gun
Role: Heavy Infantry Support
Weapons: 7.5cm Infantriegeschütz 18 + 2x Luger Pistole 08 (4 men in total)
Abilities: Indirect fire, Direct fire
Summary: The 75 mm ISG is a versatile weapon of the Ostheer: works as an anti-infantry gun and as a light anti-tank gun. With it's Indirect fire ability will barrage the desired location as a mortar; while Direct fire will shot a projectile on a straight line, like an anti-tank gun. Be sure to try one of these!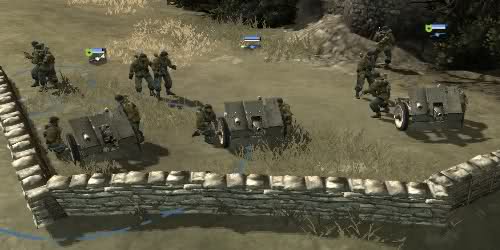 Upgrades available:
Nebelwerfer
Summary: Allows to produce the Panzerwerfer.
Heavy Assault
Summary: Allows to enable the production of Stormpioniers and Troop Halftracks. When you active HA, PaKs 40 and 75mm ISG teams are disabled.
Heavy Support
Summary: Allows to enable the production of PaKs 40 and 75mm ISG teams. When you active HS, Stormpioniers and Troop Halftracks are disabled.
You can purchase those upgrades whenever you want(as long as you have resources of course).