THE HQ
Before starting I would like to apologize for the lack of pictures of the Ostheer announcements. If there's some unit that can be displayed I'll will include it.
Today we'll discuss about the Ostheer HQ, this bulding like the ones of most other armies, is located in a local house, generally a farmhouse. From here you can upgrade your base and recruit your building/repair unit.
Starting units: 2 landser
Units deployable:
Sdkfz. 9 - famo 18 ton halftrack
Role: Builder Unit.
Abilities: Advanced Repair, Self-Repair, Heal(requires upgrade).
Summary: Sdkfz. 9 can build your basic base buildings: Infanterie Gruppen Post, Schutzen War Camp and Panzer Kampf Kommand.
It also has advanced repair abilities; so that you can put damaged tanks back into circulation faster than any contemporary engineer teams. Use the speed of this unit to reach deep into the frontline and repair damaged vehicles on the go; long before pioneers could ever reach the area. But remember, this vehicle doesn't carry weapons and you are only able to call in one at a time. Be mindful to send it where it is most needed.
After purchasing HQ's upgrade it would be able to heal infantry based units; heal will be a payed, timed ability.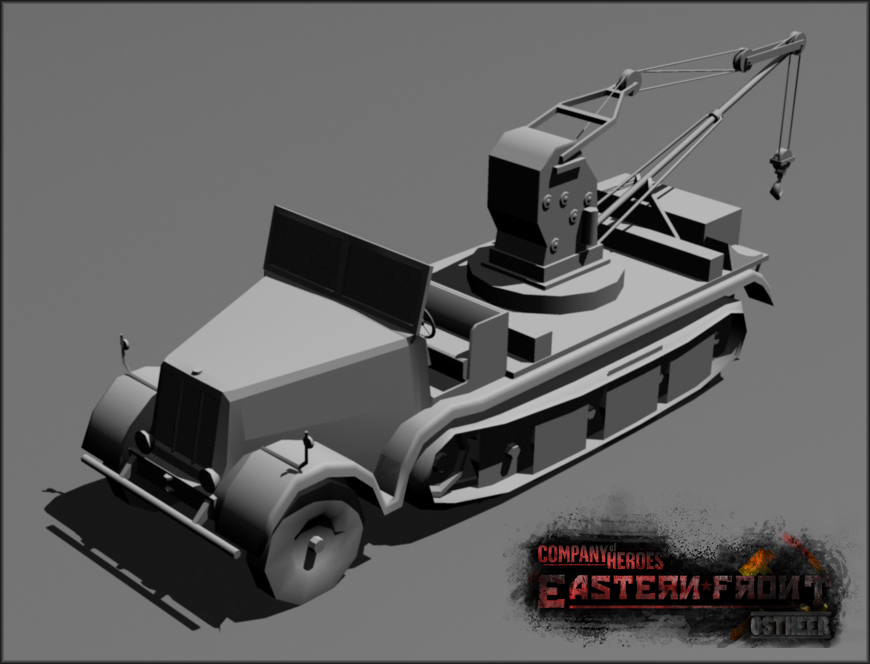 Upgrades available:
Mobile Heal Station
Summary: The Ostheer has no medics to pick up wounded soldiers from the battlefield. However the HQ has equipped vehicles with the necessary materials to act as a mobile heal station. The Sd.Kfz 9 and 251 gain the ability to heal nearby troops.
Of course, any faction wouldn't be complete without some defensive emplacement; the Oberkommando granted the Ostheer this:
20mm Flak 38 Emplacement
Role: Base defense.
Abilities: None.
Summary: This static weapon will help you to defend your HQ effectively against infantry and light vehicles, providing you a safe zone... at least from early to mid game. Like similar units from other factions, these are your last line of defence; but while they excel at repelling infantry, you should keep an eye out for enemy support infantry such as mortars.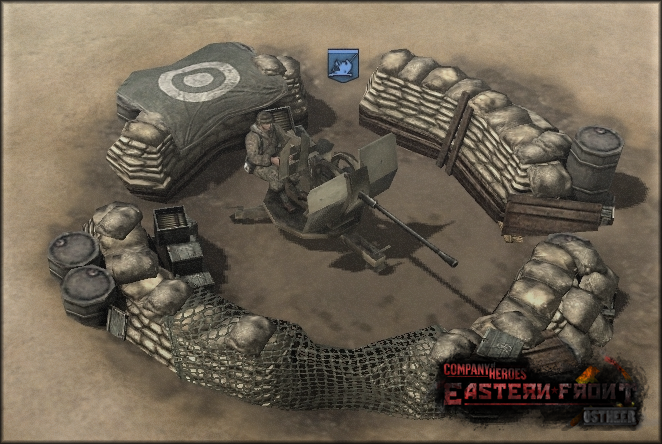 DISCLAIMER: All images are WIP, they may change in the future. Flak 38 created by eliw00d & DMz.