With the release of Mafia: Definitve Edition, I've noticed something that made me think. Apparently, our famed four funneled steamer resembling the RMS Aquitania from Mafia 2 made its way into this game and can be spotted from the lighthouse.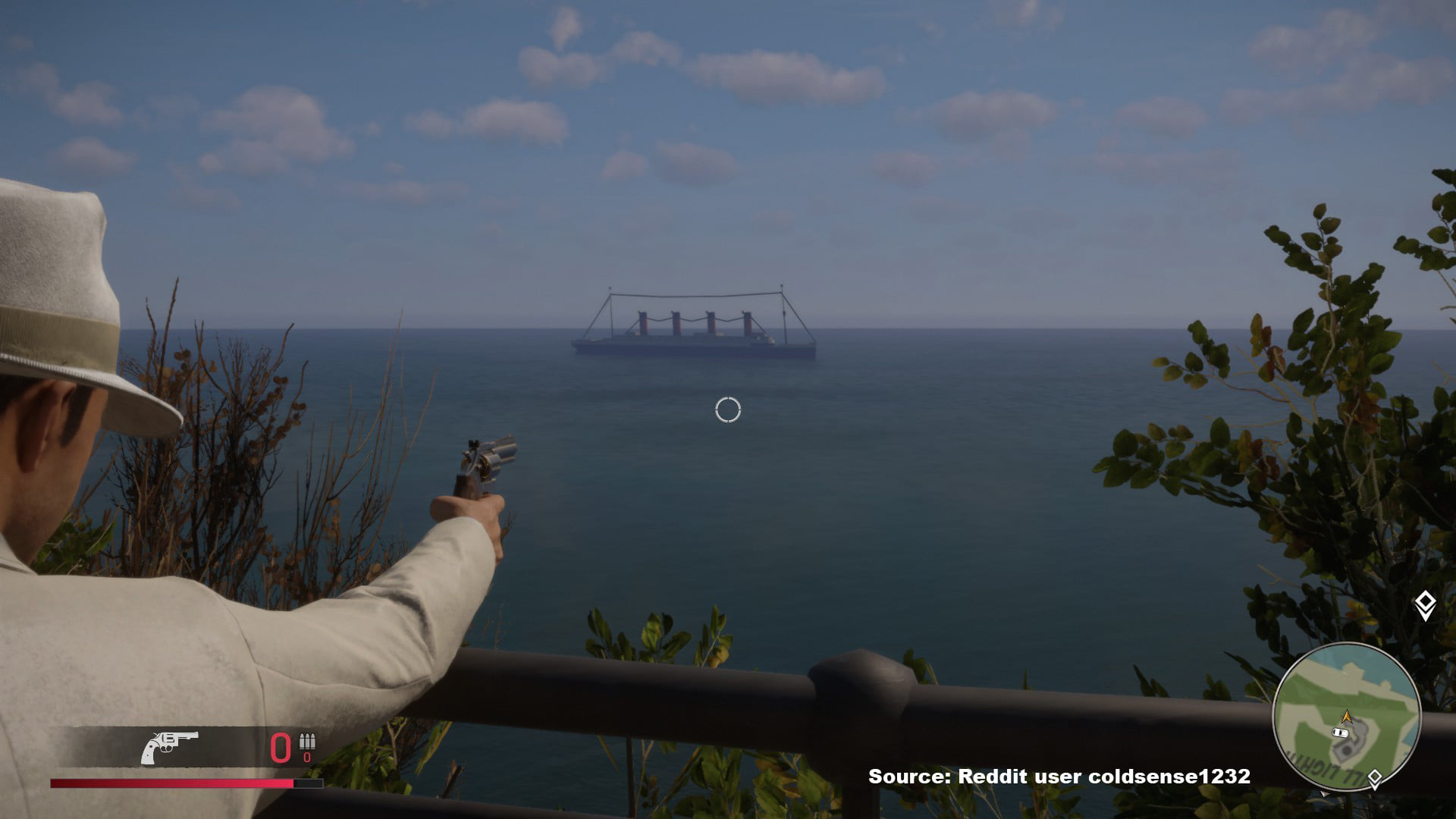 Fine and all, but what about it?
The thing I noticed in every Youtube video or Reddit post crediting its sighting as Titanic, was the noticeable lack of awareness about this mod from most people responding to it. Aside from a few individuals, the vast majority of people were simply discussing the historical accuracy of Titanic in Mafia rather than it possibly being a nod towards the Titanic Mod.
Meanwhile, djbozkosz, an important programmer for the mod and employee at Hangar 13, has confirmed that the ingame ship has nothing to do with the mod. Meaning that even within the doors of the company who made the remake of the very game this mod is being made for, all but one know nothing about its existence.
And that made me think. So far, I've always stuck to only releasing this mod once everything is done, because I want to release it with a bang. But what use is a bang if there's barely anyone to hear it? As of now, practically no one outside of this community discusses the project. Say, if I were to remove all these pages in an instant, the whole project would vanish without a trace aside from the odd comment every once a year somewhere on a niche forum. 14 years of work would be gone just like that.
Now I'm not going to do that obviously. But it is something rather confronting I think. And as I get older, the risk increases that I could never finish the mod to the state I had always considered worthy of release. If that were to happen, it would gain the same effect as just removing it.
So, here's the thing I'm considering; I want to know what you all think about an early release of what is ingame so far, and gradually updating it over ime. Kinda like a demo, but considered an official release with intent of adding more whenever that is available. This will allow people to finally see the mod themselves, even when it isn't finished. It can possibly spark some discussion and enthusiasm for people outside of this community as well. For me, the weight on this project would be less since parts of it are already playable. And, I will finally have a good indication of how much actual interest there is. Meaning, as much as I like to work on this project, if the whole thing dies out at a certain point despite its release, I'd know if the things I'm doing are still worth doing.
Anyways, please let me know what you all think about this idea.