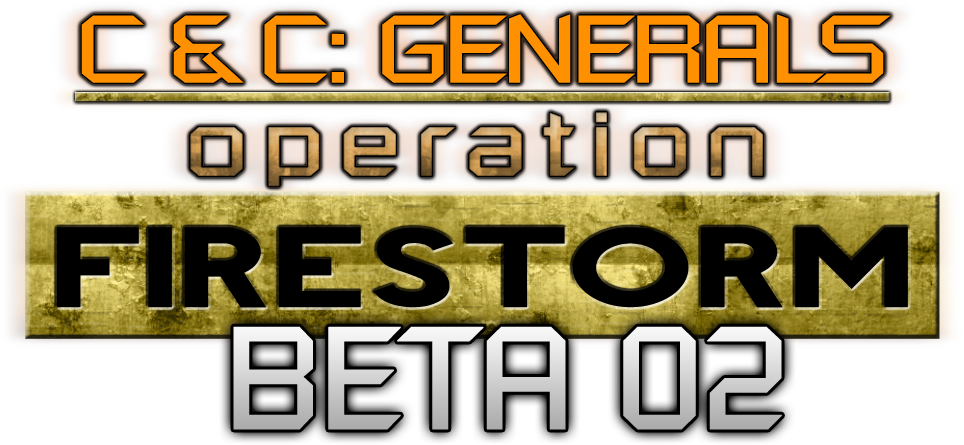 Hello everyone,
Operation Firstorm Beta 02 is out now after a long wait.
This release features Chinese Secret Weapons General Leang as playable faction allowing you to try out her arsenal including deadly napalm units and advanced tesla technology. In addition, all existing factions have received a unique T3 defense building as well as various other new units and upgrades.

One of the most important features of this release is a remade AI. While this has been a difficult task and the AI is still not 100% reliable, it should work significantly better than before. The level of difficulty was greatly increased, so do not expect to beat Hard difficulty on your first try.
Over the last few years we focused on polishing existing content and improving the overall quality of the game. This means that a ton of textures, effects and sounds have been improved.
Operation Firestorm Beta 02 - Main Files

Operation Firestorm Beta 02 - English

Operation Firestorm Beta 02 - Map Pack


For an (incomplete) list of changes, installation instructions and credits, check out the distription of the Main File download.
Please report any bugs you can find in the comment section or via PM
Have fun playing,
~OFS Team