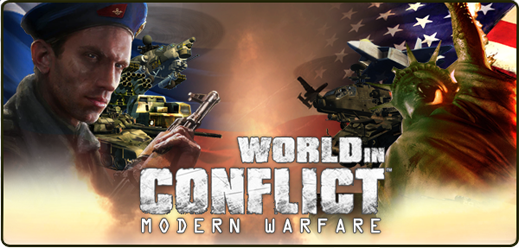 Open Beta Release 6 is Here!
This is OUTDATED. Please get the new Release 8 here.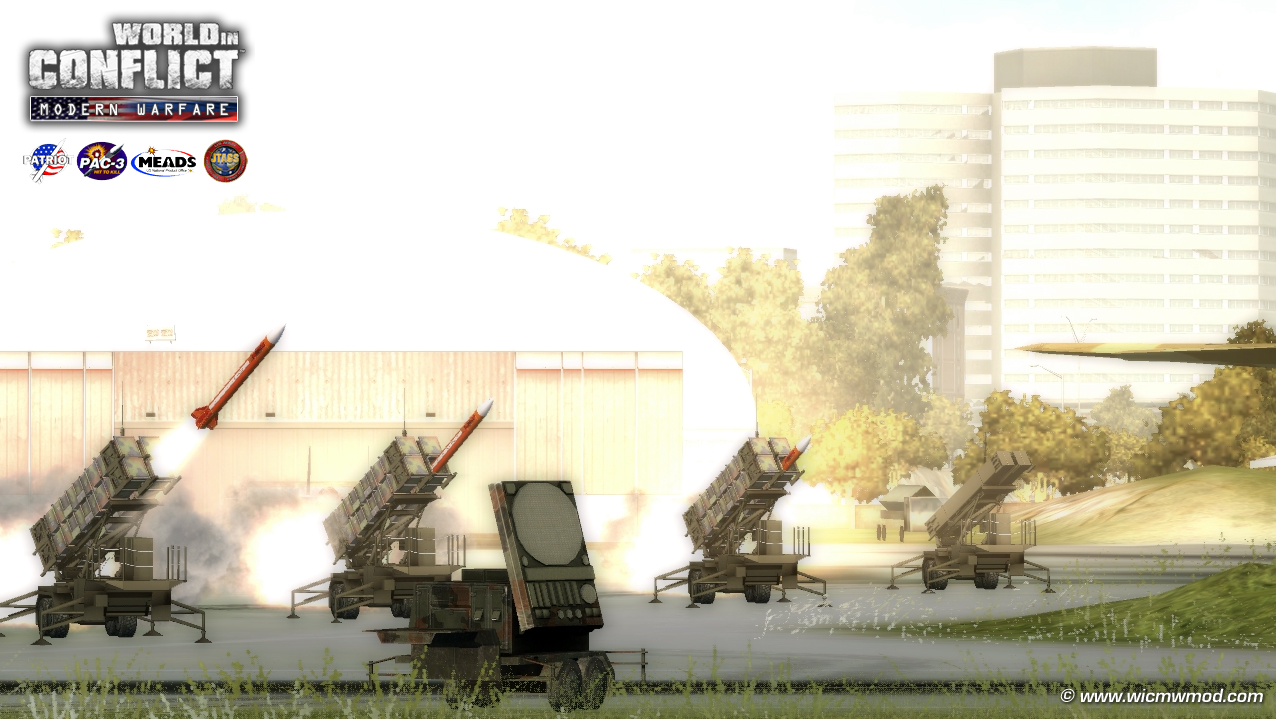 Open Beta Release 4 has been out for almost 6 whole months now, and we think the community response has been excellent.
However, a huge amount of progress has been made in development builds since then, and instead of making our community wait until Q2 2011 for the full release, we decided we would release another Open Beta to allow you to test out all the advancements we've made.
Oh, and before you ask, Beta 5 was a steam version test as we've been seeing some problems with the steam versions of Beta 4 (it's all fine now).
From Beta 4 to Beta 6 there have been changes in EVERY role. Infantry, Armour, Air and Support. From the FGM-148 Javelin to the K-9 Howitzer. From the armour ammo management system to realistic SAM modelling. From the M1128 Stryker MGS to the pantsir, and so on. The changes are impossible to list in 1 paragraph.
So, go ahead and download, we hope you like it!

This is OUTDATED. Please get the new Release 8 here.

The amount of installers has been shortened to 5 for ease of use. There are 2 things you will need to install, the mod, and the maps.
Mod
Maps
For the maps, just choose whichever version of World in Conflict you use. If you are unsure, check the shortcut that you use to start world in conflict (right click it and go to properties) or browse to program files and check where World in Conflict is installed.
Given the extent of changes from Beta 4 to Beta 6 and the upcoming final version of our mod, we've created tutorials to get you prepared for the new gameplay model you will be facing.
Here are the tutorials:


This notes all (or at least most) of the differences between Beta 4 and Beta 6:
Also, here are some lists that may be useful:
Infantry and Armor Roles
Added mortar barrage indirect fire support to Fire Team.
FGM-148 Javelin anti-tank guided missile (ATGM) support for US Anti-Tank Infantry.
Adjusted prices of in-role and out-of-role units.
Ammunition stack manager for APFSDS SABOT special ability on Main Battle Tanks. Offensive ability recharges as fast as cannon's fire rating and ammunition usage is tracked by game.
Vehicle Crew unit. Optional unit, if employed, crew will slowly repair the tank over a period of time on field.
Reduced price of Short Range Air Defense Systems (SHORAD) and moved them in-role.
Removed US Light Tank.
Replaced US Medium Tank with M1128 Stryker MGS.
Added Mechanized Rocket Artillery unit to Russia Armor role.
Removed PT-76 from Russia.
Re-designated T-62 to Light Tank for Russia.
Added T-80U for Medium Tank on Russia.
9M119 Refleks ATGM support for Russia Medium Tank.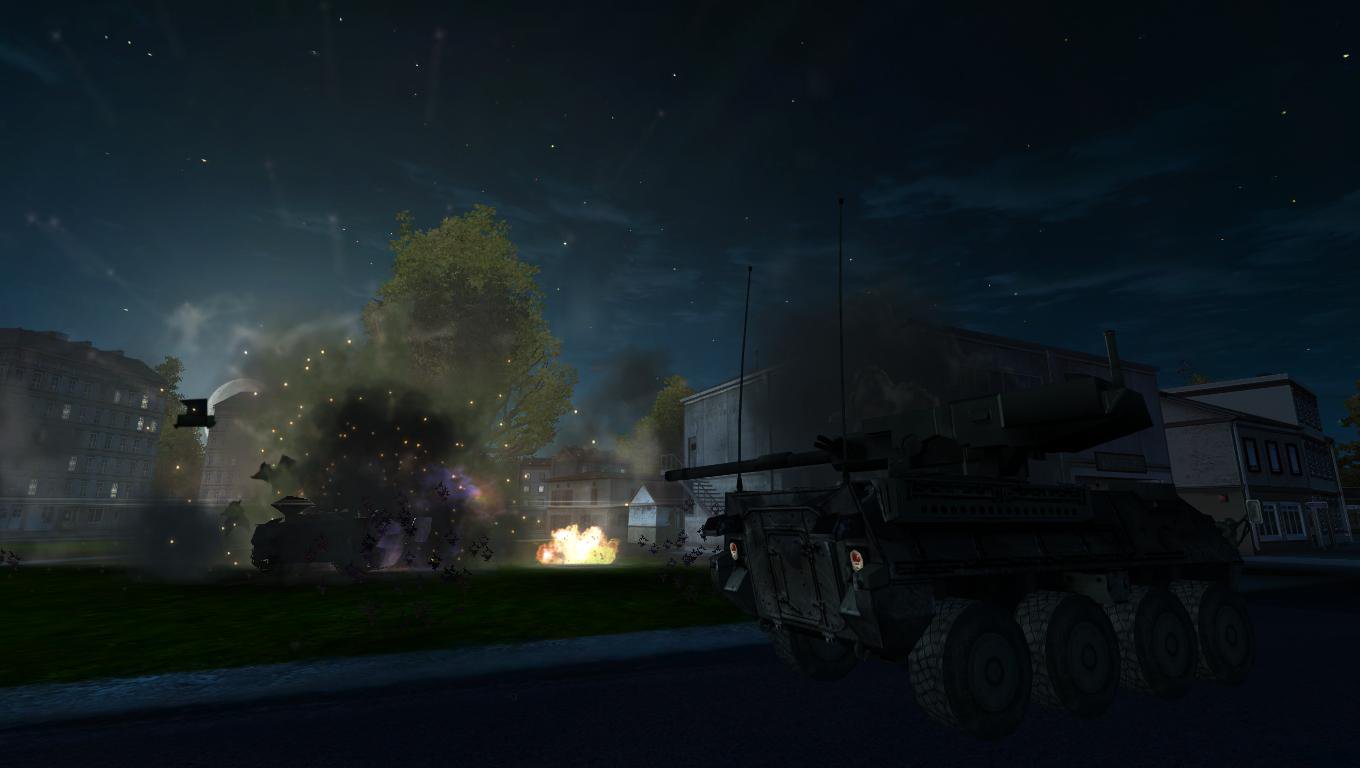 Air and Support Roles
Adjusted prices of in-role and out-of-role units.
Removed Cruise/Ballistic Missile Launchers from role.
Renamed Offensive Attack Helicopter and Defensive Attack Helicopter to: Attack Helicopter for Experts and Attack Helicopter for Beginners, respectively.
Integrated Flight and Fire Control Computer (IFFCC) and dynamic ground collision damage modelling support for Mi-28N and AH-64D attack helicopters.
Countermeasures Signalling Processor (CMSP) support for AH-64D.
Added extended radar vision to Attack Helicopter for Beginners -- the only major difference between the two variants now is flight modelling.
Replaced Vikhr missile with 9M120 Ataka-V (Spiral-2) on Mi-28N.
AGM-114K SALH and AGM-114L ARH missiles for AH-64D.
AN/APG-78 Longbow Fire Control Radar modeling and Digital Data Networking support for US Attack Helicopter for Experts.
Added K-9 howitzer artillery to US Support role.
Reduced fire range of all artillery units.
Removed Search Radar.
Integrated Air Defense System support for Heavy SAM units: 9 simultaneous engagement channels for US MIM-104 Patriot SAM, 6 simultaneous engagement channels for Russia S-300P.
Heavy SAM price increased to 1900.
Removed Medium SAM from US faction.
Heavy SAM armament changed: 24x 48N6 missiles for Russia S-300P, 24x PAC-2 + 16x PAC-3 for US Patriot.
Patriot Weapons Control Computer (WCC) game simulation software v.2.3.2 for Patriot IADS.
2 simultaneous engagement channels for Russia 9K331 Tor.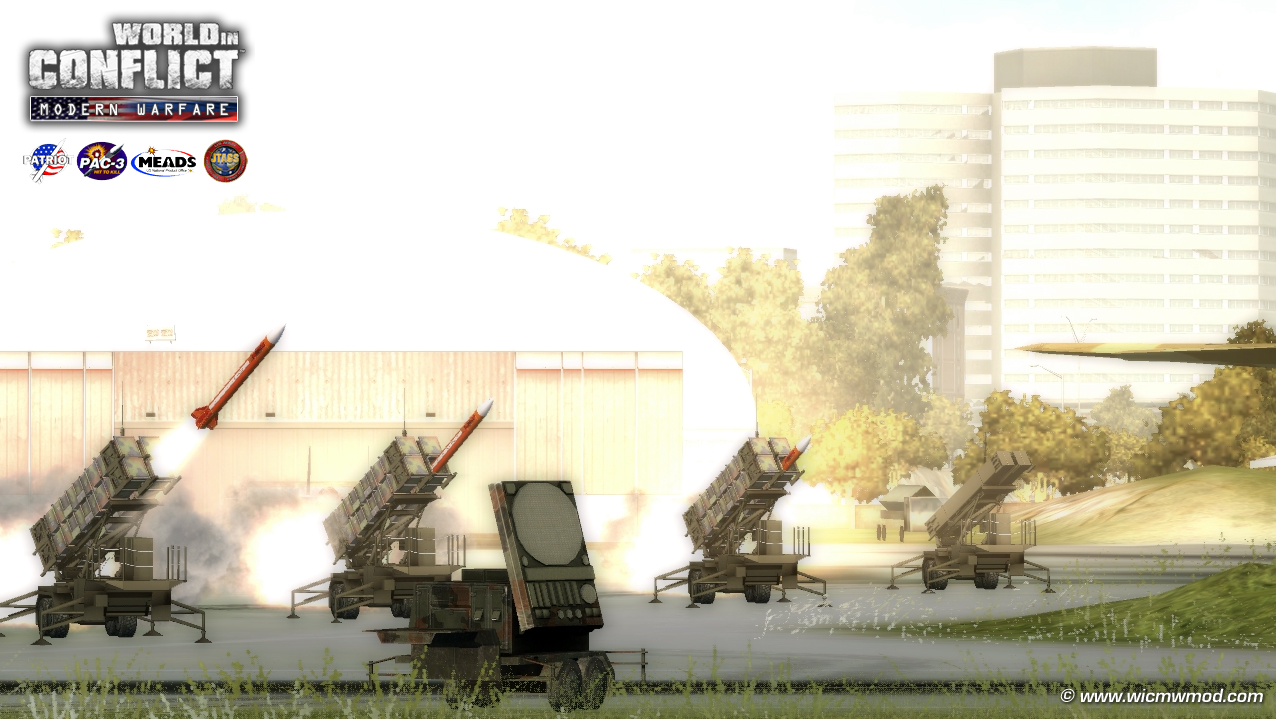 Tactical Aids
Re-organized tactical aid menu to following 3 categories: Non-Destructive, Interceptable TA, Invincible TA.
Removed numerous low-tier TA's and moved all existing selective TAs to Invincible TA menu.
Added Tu-142 patrol bomber with 6x Kh-65 air-launched cruise missiles for Russia faction.
Added MQ-1 Predator recon UAV to US faction.
Added ROK KM-SAM to US faction.
Replaced US Airdropped IFV with M1134 Stryker TOW.
Removed Electronic Jamming TA.
Removed Anti-Radiation Strike TA, pending code upgrade.
Added Tactical Tomahawk (TACTOM) cruise missile launcher to US Interceptable TA.
Added BrahMos/P-800 Yakhont cruise missile launcher to Russia Interceptable TA.
Added MGM-168 ATACMS and 9K79 Tochka ballistic missile launchers to Interceptable TA.
Reduced price of Aerial Recon.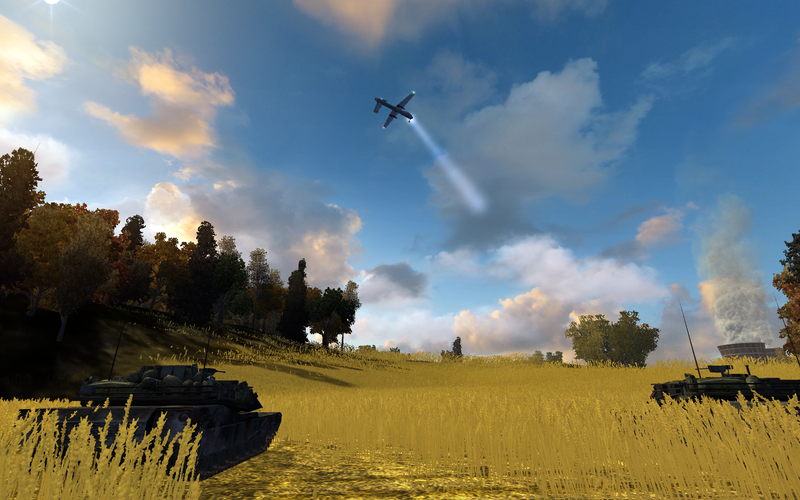 Game Engine Changes
Precision Guided Munitions (PGMs) from helicopters can now be intercepted by air defense forces, but with low probability of kill.
Reduced kill probability of helicopter-launched PGMs. Sometimes missile will lose guidance in mid-air and self-destruct or go ballistic to ground, though rare.
Cruise missile is no longer manually controlled by the player. Cruise missile is now launched just like firing a ballistic missile or artillery attack. Missile guidance and piloting are automated and performed by the game instead.
Cruise missiles (CM) and ballistic missiles (BM) can now be intercepted while en route by air defenses.
Auto-pilot navigation support for Tu-142 and Predator UAV crafts. As long as enemy units are visible anywhere in the battle zone, the software will continue to fly the aircraft in holding pattern.
Data-link support for Support role air defenses. Heavy SAM units share target acquisition data and attack multiple air threats simultaneously.
Data-link support for Longbow fire control radar on US Attack Helicopter for Experts. Priority Fire Zone (PFZ) can be shared between air players when both players issue offensive ability attack together on same location.
Adjusted AI behaviour for ground attack forces on infantry and armor.
Adjusted AI SAM defense.
Added 4 new maps (mde_La_Campana, mde_Morag, mae_Dong_Du_Cheon, mde_MissileTestRange)
Updated mde_Caucasus map.
Optimized numerous particle and graphic effects for performance.

WiC MW Mod Team is not employed by any gaming studios or companies to create this mod for you. We make non-commercial, for-entertainment/educational military-themed game content.We sustain ourselves through community donations by those who are gracious enough to help us, even if it is only few dollars.If you liked our mod, please consider helping us by donating a few dollars.
This will help us to get into positive balance and therefore be able to buy new models, which means new in game units.
All donations are appreciated highly, and you will be featured in the mod credits as a donor.