Astrobase Command: One Year On
What a year!
Just about a year ago, the Jellyfish Games team was excitedly watching the numbers rolling in its first ever crowdfunding campaign. Even though the campaign was unsuccessful, Jellyfish promised that Astrobase Command would go on.
And go on it has. The project is currently moving along at a good speed, and the team has grown since the early days when Adam and Dave were feverishly working on the project in the back of an Samorran deep space freighter.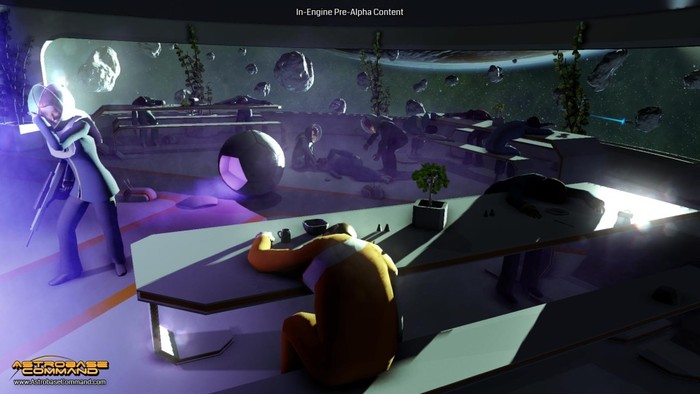 Space is a dangerous place
The art has been entirely redesigned since early space-nouveau designs, with a keen Swedish sense of design worthy of the finest offerings of the Spacekea catalogue.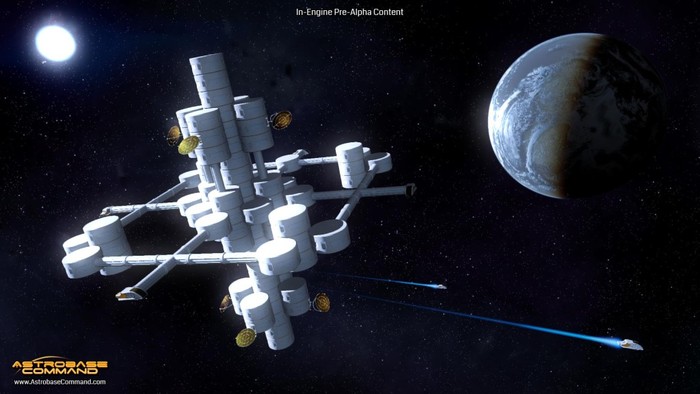 Build the space station of your dreams
Hot off the press!
We are also proud to announce that we have implemented a few new features that will help keep Astrobase Command fresh every time players start a new game.
We have implemented a procedural face generator that will piece together a unique face for every crew member. It is still very early on, but the results are already quite promising. Improvements will include hair, facial hair, more variations in eye and skin colour, as well as variable positioning of the features.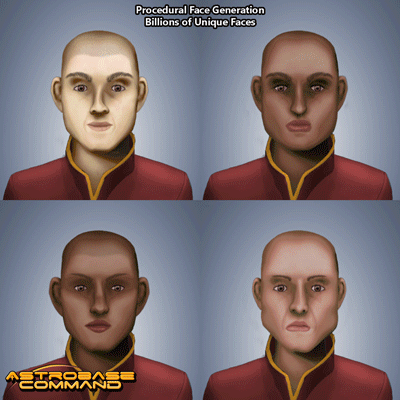 Face, the Final Frontier
We have also made some tremendous progress on our most exciting feature, the AI Storyteller. It builds sentence-by-sentence, and in some cases phrase-by-phrase, stories that link several events together. Each of these are threaded together to follow a story arc that will allow you to really get to know your characters, particularly since the results are generated as a consequence of the character's traits and abilities. This means that two characters presented with the same situation will see it play out completely differently. As an example, here are two scenarios that were generated entirely by the Storyteller putting two different characters through the same situation:
Chief Blahuta

Chief Blahuta began to worry he was getting lost out in the middle of the frozen lake. He started to reprogram a portable probe to act as a locator beacon, but the circuits couldn't handle the power differential and it caused a minor explosion. (2 Energy Damage) (Character has died)

Crewman Zezelic

Crewman Zezelic neared the completion of his journey through the frozen lake. He paused to admire a shimmering effect and realized a fine powder of naturally occuring ceramics was storing heat from the red sun. His mood changed for the better. (Collected 1 Ceramics)
find out more about the storyteller at: Astrobasecommand.com
What's in store?
We're pushing hard towards a closed alpha test that will begin soon(TM). If you're interested in taking part, make sure to swing by our forums to find out more when the time comes.
As most of you have probably heard, we were successfully greenlit on Steam Early Access before the end of the Kickstarter campaign. After talking with other devs, we've come to the conclusion that we need to make sure that Astrobase is sufficiently polished and developed to give players a decent play through before putting it up. Once we've had the chance to fix the problems our testers find and make sure everything is shiny enough, we'll be putting it out on Early Access, so you'll want to keep an eye on our Greenlight page for updates, too.
That's it for now!