GENERAL
--- Mod's is going to be chop a bit. That means some maps won't be developed because it would take more time. Actually, we are working on the most important parts of the game in order to produce a prologue which will be released in short time. So, no demo, is not necessary. Mod will be released like episodes. That way we could focus on different parts and releasing content more quick.
In short:
Demo won't be releasing to the public, we will release a prologue instead.
MAPPING
---
I realized that some content, levels, didn't fit that much with mod's style. That's why a few finished maps has been removed since it's impossible to modify the way they looks. New maps are being developed now, and some great ones are being updated, in order to catch up the new coding features.
It's a shame another people needs to remind me the features I created for my own mod :P, I forgot lot of these and that's why new maps are using all the features we can add.
Speaking of new maps, I am about to finish one of these, a important one. Pics, here.
(click to enlarge)
Can't say how much important is to share your ideas with other people, it's really useful to check out different point of views.
Now, on people, since a team member left the team, I realized I needed help. Thanks the awesome community you are part of, Arrangement met two new mappers who are willing to give me a hand, doing what they wish and what they love, at the same time.
One of these is RED_NED, who's working on a couple maps, related to a mission. The following videos are work in progress:
(click to enlarge)
The ideas he uses are fun, he loves what he does (that's important) and I am really excited about what he can produce.
Another one is Zerrgestalt, well know SvenCoop mapper with 10 years of experience. The content he created amazed the hell out of me, honestly. I am really looking forward this guy.
In short:
New maps are being developed.
Old maps are being updated.
New mappers arrived on Am's boat.
2D FX
---

(click to enlarge)
There's not much I can say about this one.
New textures/images are being created each second, also, the HUD was completely re-done using TGA images. It support animations, fade-in, out and lots of nice screen overlays (such as raindrops).
Camera animations has been added, also.
In short:
Working on 2D content as always.
HUD completely re-done.
Camera animations added.
3D FX
---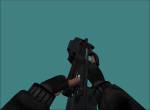 Diamond, Saxon, GhostSoldier, killer_zeta, Foxtrop and Gi777 (hope I am not missing anyone) helped absolutely so damn much on replacing models. That means, rigging, modeling and even texturing was done.
Also, I wanted to keep adding useful items like the current Flashlight, PDA, Health injector (we have lot of positive critics on these ones) on player's inventory, that's why an andrenaline injector has been added. This is how it looks:

I had to learn myself how to model and animating that one :P
In short:
Tons of models replaced/improved/created.
PROGRAMMING
---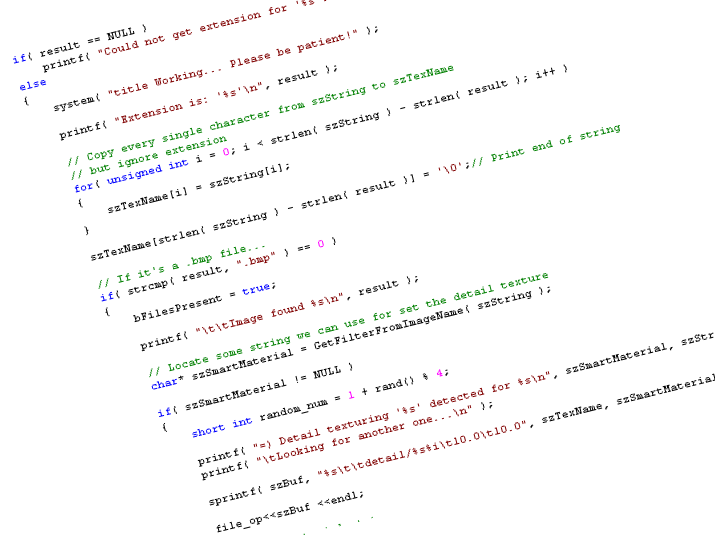 Since the release of the Demo Candidate on the forums, hundred of bugs has been solved and a lot of features has been added/tweaked.
Also, Pablo 'Justify me' Garcia and I were working on AI Collector. This new feature was created just for the sake of research and to make the game more challenging.
For many many years I've been doing researchs on lots of games, trying to find the reason why they are great and why players like them.
Players are different, here and there and make them all happy it's a hard task. That means each one of these are unique, with different ways of play the same game. If you like to go stealth, go stealth. If you like to rush, go for a rush.
Of course, the designers could force the player in certain situations to play in some way. That's bad. Player should do what he wishes, they like to make decisions, not being a designer's puppet.
That leads to a problem, the problem of player's advantage over AI's advantage. For example: on this Mod, you could use non-lethal weapons in order to gain more experience, or wait for scoring a perfect headshot.
A player can play that way, because it's safe or even easy but what about if the AI detects that and counter-measures it? This way, the player will need to change his tactics for a while, giving the impression of adaptable AI, which is more fun and challenging.
I used the word "research" up there. That means what you do and how you play is saved in a file, inside your mod's folder. You could share up that file over the forums or not, it's up to you. Getting player stadistics could help me on future projects.
On the other side Highlander's renderer is not being longer used due to high system requirements. That means, mod will be still playable even on very old systems.
In short:
Tons of bugs solved
Tons of features added/tweaked
Programming tasks almost done
AI Collector implemented.
Highlander's renderer not longer used.
So, that's it. Thanks for keep tracking up mod's progress!