A rather peculiar mod, don't you think?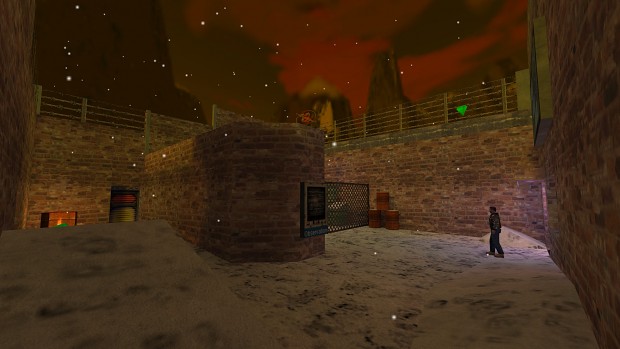 Once again, I wasn't there when this mod was first released, only found out about this mod way long after. It's definitely something else what I managed to play though, both in the good parts and in the not-so-good parts.

This mod is the sequel to the infamous Assault on Roswell mod, and while I see no hope whatsoever in that mod, I will say that this mod definitely improves on the first one in a lot of ways.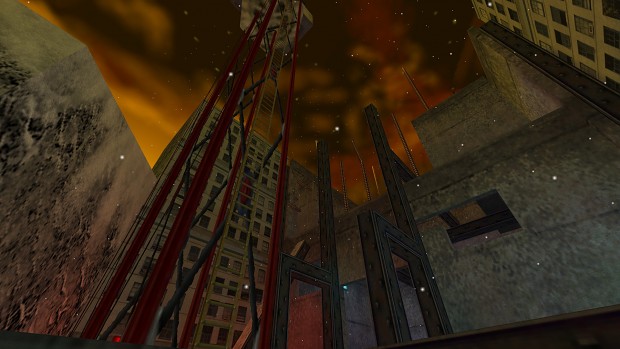 First of all, a new code is in store this time around, complete with new enemy variants and new weapon behaviors. Most of them are based from the originals so nothing is too "alien" for a veteran HL player, but for the most part, it's nice to see "different" NPCs fight you this time around rather than the usual Xen/Black Mesa/HECU guys.

You got a semi-auto fire for the pistol, the alt-fire is removed, but this time you can fire as fast as your fingers can click the fire button (quite exploitable too with a mousewheel, effectively making your pistol an accurate machine pistol). The crossbow now shoots hitscans at your enemies with a price in accuracy when firing, the reloading speed is increased though to compensate, so that's alright as well.

The enemy roster themselves are quite different from the usual HL stuff, not just in the variants (ladies with gauss guns for hands and lightning shooting scorpions being islave equivalents, for example), but the simple idea of using what is normally bosses as enemies that you need to fight quite often in maps. Fighting enemies like the giant birthing spiders or the heavy armored pyros should be met with tactics used when fighting gonarchs and gargantuas. Their healths are significantly reduced though, so, their inclusion as "casual" enemies didn't feel too off from the usual stock enemies (though saving a couple of grenades for those pesky pyros might be a wise idea).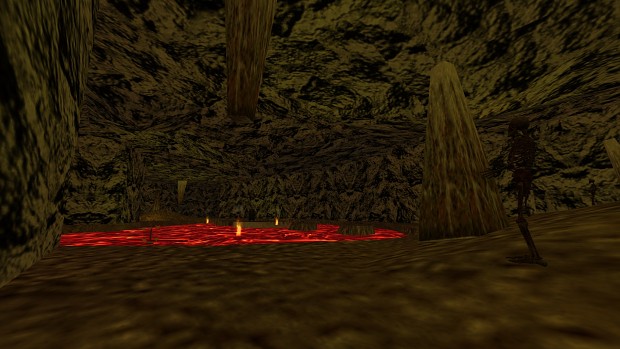 The new models used to replace the classic stuff is alright at times. You have an entirely "new" arsenal to replace your old in HL/AoR, with some curious ones added like the colorful chaingun and the bean cannon shotgun (still acts like HL's shotgun and 9mmAR though). There's an entirely different bunch of enemies to fight with some differences in their appearance like skeletons and bears being zombies and the mobs with the cops as hgrunts. The bad stuff is also there unfortunately, a rather memorable one is Andy's 3rd submodel's face which is supposed to be Luther's face, but plastered in with Barney's without counting in the scientist's mesh, making the whole head look monstrous.

To list them all would be quite the amount of text written, so let's just say this Remod was coming since the very first day I played the mod (would've been finished earlier too, if not for that blasted HDD crash).

The good models in the mod are pretty good though, at the very least unique enough to give me trouble in finding replacements (like the AGrunts), ended up reskinning them instead.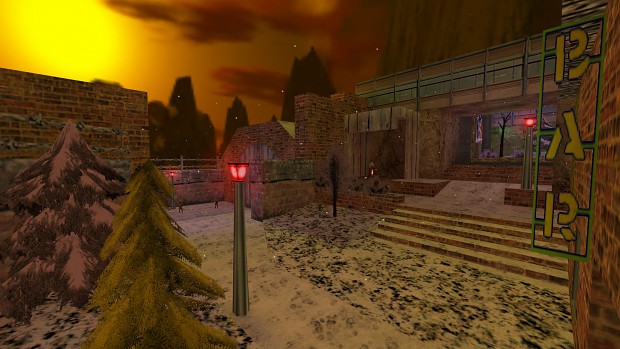 Same thing too for the level design, this mod is varied in terms of locations and atmosphere, taking you from your little side of your hometown, to a bank, the underground sewers, a large subway system, and quite a lot more before finally arriving in the alien's spacecraft. The scale of this mod certainly is something to say about, with a lot of large open areas that often can make you feel small.

The brushes are alright, plenty of areas that I imagine must've taken a while to make, though the texturing could use some work, some textures look like they were taken straight from a camera without any changes done to fit the brush or vice versa, which ends up looking plain weird when you finally see them ingame.

The gameplay however, can sometimes go from I-can-get-behind-this, to okay, to bad, to worse, to I've-had-it-screw-this-mod-in-its-figurative-gobble. A lot of times it's your usual Half-Life stuff, with the occasional Doom key/card searches (and secret areas too, complete with secret levels, definitely liked these ones). There's also multiple parts in the mod where you'll be given a puzzle and you will have to find a way to pass through them, some are easy, some are a bit more tricky, but thankfully it never really goes past the anger radar (a favorite of mine is you having to jump over a chasm with a truck suspended in midair, "suspend your disbelief" indeed).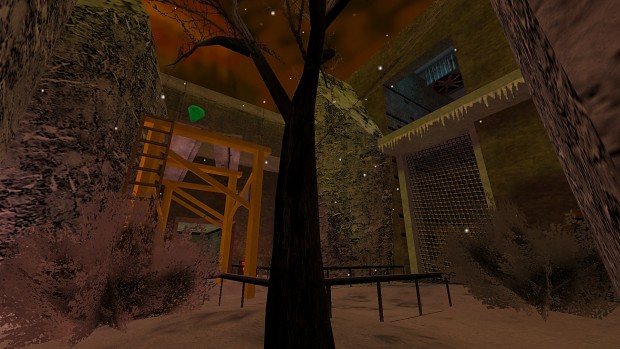 Unfortunately then all of the sudden it hits you in the face a lot of times with questionable design decisions, like areas that you can only progress through by finding hard to spot secret rooms, keys and exit buttons that are hidden under things with no possible hints, constantly respawning enemies in places that you need to take your time in, that damned trial-and-error save-gem-sucking timed pillars section, and worst of all, a massively tedious escort mission halfway through the mod.

I could go on and on and rant 'till my fingers turns blue and my brains an aching furnace about that section, but long story short, I've obliterated that blasted escort mission's existence in the Remod, if you're curious enough on why, I've left the original maps in the addons in the archive.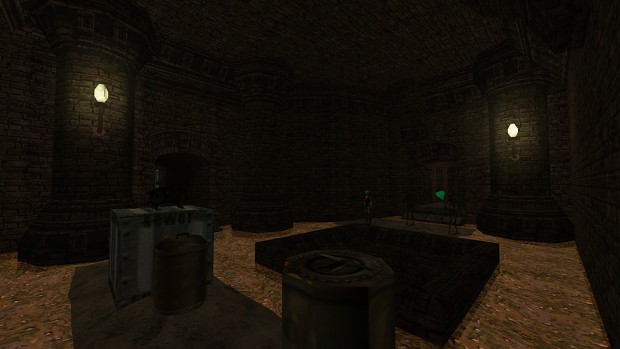 There are also those "player cam" moments sprinkled throughout the mod, I have no idea why they are implemented, but they are as annoying as they are difficult to go around in. Throughout the mod, you'll find yourself in moments that look straight out of a classic RE game with a fixed camera hovering above you, the problem with this is that Half-Life is not made for that kind of camera positions, and what happens is that you'll most likely flail around instead of actually progressing (even better if there are enemies around), the only way to get rid of the player cam is to save and reload, but you can't do that infinitely.

Yes, you indeed read that, saving in this mod is limited, you find save gems all over the mod, and you can safely save only when you have them. If you don't have a save gem, you still can save, but at a cost of health, which can be a real bugger if you find yourself in a sticky situation with no gems and low health. I don't mind their inclusion, as they remind me of old Tomb Raider games that sometimes have these save crystals as well, and having those is an interesting change of pace to the normal way of HL save/load system (there's still autosaves as well, albeit rarer), but others might think differently (even though some of those opinions can get a bit harshly silly, it's not THAT bad of a mechanic, you find about 100 of them more or less in the whole mod anyway, not counting the ones hidden in secret areas, I'd say its pretty forgiving if you time the saves well, even if you save without a save gem, it doesn't take that much health away as well), and it would've been nice to have an option to disable it.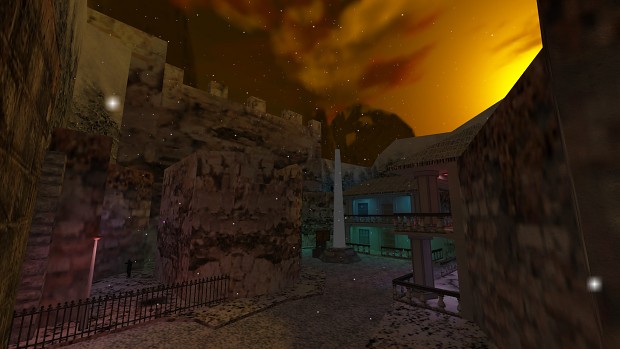 It's definitely one of those love/hate mods, either you liked it enough to see it through to the end, or you quit it midway and leave it in the trash.
Me, however, I just tore the maps open and modify it enough, removed all that silly playercam things, made things a bit more intuitive, etc.

In the end though, I hope you enjoyed all the same.
Thanks for reading.